As part of my application to be a WWE Creative Writer, I submitted a writing sample that consisted of WWE storylines for RAW and SmackDown that led up to WrestleMania 33. Here are those WWE storylines.
If you're a friend or acquaintance of mine, you're probably aware that I've been unemployed since March 2016. I applied to be a Creative Writer with the WWE in December. They asked me to submit a writing sample that consisted of two WWE storylines – one for RAW and one for SmackDown LIVE. Each storyline would begin at the Royal Rumble and culminate at WrestleMania 33. Here are those WWE storylines – which I emailed on January 17th – in all their amateur glory. I didn't make any edits to these since my submission.
Let me know what you think in the comments.
WWE SMACKDOWN STORY
RANDY ORTON & BRAY WYATT USE "THE LEGACY FAMILY" TO DRIVE A DIVIDE BETWEEN TRIPLE H & THE MCMAHONS, SO THEY CAN TAKE CONTROL OF WWE
PART ONE: FROM ROYAL RUMBLE TO ELIMINATION CHAMBER
RANDY ORTON implores BRAY WYATT to disband THE WYATT "FAMILY" after a disappointing Royal Rumble appearance that nearly tears them apart. ORTON proposes that he and WYATT start a new family of second/third/fourth generation wrestlers known as THE LEGACY FAMILY.
ORTON believes this new family of legacy wrestlers has been and will be the WWE's "royal" bloodline. The new family will claim "the business" is in their DNA. They believe they're genetically superior to "the outsiders" because of their rich wrestling ancestry. There's only one person that's standing in their way of taking control of WWE: TRIPLE H.
According to ORTON, TRIPLE H has been scheming for two decades to prevent THE LEGACY (generational wrestlers) from taking control of the company. ORTON tells WYATT that TRIPLE H is a poser.
ORTON: "He posed as a 'Connecticut Blueblood'. He calls himself 'The King of Kings', but he's not from royalty. He has no birthright to be King."
ORTON even mocks TRIPLE H's finishing move "The Pedigree", calling TRIPLE H a "mutt". ORTON: "You don't want to be a poser, do you, BRAY?"
BRAY: "Seems to me THE VIPER's playing tricksssss… Why me? I'm not 'legacy'".
ORTON tells WYATT that SOMEONE took BRAY from his real family (i.e. BLACKJACK MULLIGAN, IRWIN R. SCHYSTER, THE ROTUNDAS) when he was a child and placed him in a cult led by WAYLON MERCY (where he became "BRAY WYATT") and brainwashed him.
As soon as ORTON mentions MERCY's name, BRAY's eyes widen. He's in shock. He starts having flashbacks about his childhood and his time under MERCY.
ORTON: "Don't you want to know who's responsible for that, BRAY?"
ORTON reveals it was TRIPLE H who was responsible for BRAY's abduction in 1996. At that time, BRAY was 9 or 10, and TRIPLE H was rising through the ranks with "THE KLIQ/CLIQUE".
TRIPLE H knew about BRAY's legacy (THE ROTUNDAS) and viewed BRAY as a potential threat to TRIPLE H's status and the status of TRIPLE H's homegrown "picks" – wrestlers TRIPLE H decided should get a push. TRIPLE H fed BRAY to WAYLON MERCY, so he could derail BRAY's path to greatness.
WYATT feels like A) TRIPLE H stole his youth from him and B) he must defend his (ROTUNDA) family name. Bray is IN.
In reality, ORTON is still bitter about TRIPLE H's betrayal, when TRIPLE H kicked ORTON out of Evolution in 2005. ORTON wants revenge on TRIPLE H and is using this claim (TRIPLE H abducting BRAY) to form this huge LEGACY FAMILY to take down TRIPLE H and rule WWE.
How will ORTON & WYATT ("O&W") pull this off? Who's in this new LEGACY FAMILY?
O&W start off by "disowning" LUKE HARPER, ERIK ROWAN, and BRAUN STROWMAN as they aren't LEGACY. BRAUN doesn't care, the monster has other plans (SEE MY RAW STORY). HARPER and ROWAN don't take this very well. They feel lost, like the rug's been pulled from beneath them. They decide to team up and seek a new leader for guidance. They eventually find that leader in DEAN AMBROSE!
O&W plan on convincing SHANE MCMAHON to get on board then slowly assemble their own LEGACY FAMILY, which will be comprised of second, third, and fourth generation wrestlers: NATALYA (HART FAMILY), CURTIS AXEL (JOE HENNIG), BO DALLAS (TAYLOR ROTUNDA), GOLDUST (DUSTIN RUNNELS), BOBBY ROODE, CHARLOTTE FLAIR, THE USOS (Anoaʻi family), ROMAN REIGNS, and THE ROCK. Each week leading up to WrestleMania, they'll appeal to each wrestler's family history and turn them against TRIPLE H.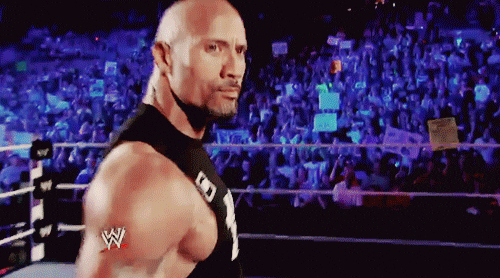 But first, O&W try to turn STEPHANIE and SHANE MCMAHON against TRIPLE H, citing that "PAUL" has no wrestling lineage. They tell STEPHANIE and SHANE that "PAUL" married STEPHANIE so he could take over the company from VINCE. ORTON: "The business needs to stay in the MCMAHON FAMILY… within THE LINEAGE… so THE LEGACY can live on".
The goading hits SHANE hard. We've seen how SHANE responded when MICK FOLEY mentioned TRIPLE H's name in the Tell-All. SHANE has never liked TRIPLE H, but he's had to accept him. SHANE loves STEPHANIE but feels he lost his sister ever since TRIPLE H arrived and it's been eating away at SHANE for a long, long time. SHANE reveals he got back into the business as a last-ditch effort to dethrone TRIPLE H. SHANE is IN.
PART TWO: FROM ELIMINATION CHAMBER TO WRESTLEMANIA
Over the next seven weeks, O&W recruit 2nd/3rd/4th-generation wrestlers. They call out TRIPLE H for burying and dumping ALBERTO DEL RIO, PAIGE, and TED DIBIASE, Jr. Why those superstars? Because of their wrestling lineage.
O&W use SHANE and their RAW spy BO DALLAS (TAYLOR ROTUNDA) to set up a series of trades that will send 2nd/3rd/4th-generation wrestlers from RAW to SmackDown, where they can be under SHANE's watch and influence.
O&W recruit NATALYA by telling her a secret. NATALYA then reveals the secret to the audience: TRIPLE H was behind the MONTREAL SCREWJOB (November 1997). TRIPLE H and SHAWN MICHAELS were best friends as members of THE KLIQ/CLIQUE. TRIPLE H was supposed to win KING OF THE RING (June 1996), but because of "THE MSG CURTAIN CALL" (May 1996), the MCMAHONS pushed STONE COLD STEVE AUSTIN instead.
We all know what happened after that. AUSTIN rose to prominence while TRIPLE H needed MICHAELS and others to push him as part of DEGENERATION-X (October 1997). NATALYA accuses TRIPLE H of burying her because she's a member of the HART FAMILY (noting that TRIPLE H hates what he calls "nepotism", what we — the LEGACY FAMILY — call "our rite").
O&W (now w/ NATALYA) convince SHANE to trade for RAW's CURTIS AXEL. CURTIS says he wants to carry on the HENNIG name. Will go by his given name, JOE HENNIG. HENNIG says his father, MR. PERFECT, was on the road to becoming the next WWF World Champion, but the "PLANE RIDE FROM HELL" in 2002 derailed everything. WHAT?!?
JOE HENNIG reveals that TRIPLE H told him the fight between MR. PERFECT and BROCK LESNAR on that infamous plane ride was his father's fault. JOE was so ashamed and upset by his father's behavior because it damaged JOE's chances of success with the company. Out of spite for his dad, JOE named his son "BROCK".
Now, JOE HENNIG realizes TRIPLE H was to blame. He found out that TRIPLE H drugged MR. PERFECT's drink to make him loopy and told BROCK LESNAR to mess with MR. PERFECT, so that TRIPLE H could terminate MR. PERFECT's contract.
O&W (w/ NATALYA and HENNIG) convince SHANE to trade for and recruit RAW's GOLDUST. In an emotional farewell, GOLDUST dramatically sheds his gimmick and becomes DUSTIN RUNNELS.
DUSTIN RUNNELS talks about the maltreatment of his brother, CODY RHODES; how TRIPLE H forced CODY to become STARDUST, just as TRIPLE H had influenced DUSTIN to become GOLDUST in 1995. This was all a manipulation by TRIPLE H to cover up the RHODES name and ruin the RHODES DYNASTY.
O&W (w/ NATALYA, HENNIG, RHODES) convince SHANE to call up NXT Superstar BOBBY ROODE. ROODE reveals why his father, RICK RUDE, left the company – yet again, it's THE MONTREAL SCREWJOB. Just like NATALYA, ROODE blames TRIPLE H, MICHAELS and THE MSG CURTAIN CALL for RICK RUDE's departure to WCW.
NATALYA recruits a major player from RAW — CHARLOTTE FLAIR, who lost the RAW Women's Championship to Bayley at the ROYAL RUMBLE. NATALYA convinces CHARLOTTE that she has to protect the legacy of her father, RIC FLAIR, and the family name.
According to NATALYA, TRIPLE H ruined RIC's career because of EVOLUTION. CHARLOTTE can't let TRIPLE H's poster boy JOHN CENA tie (or break) RIC's record. NATALYA convinces SHANE to trade for CHARLOTTE. It's revealed JOHN CENA has been on TRIPLE H's secret payroll for years. We also find out that THE MIZ has been on TRIPLE H's secret payroll as well.
TRIPLE H orders CENA to try to form a stable / faction with AJ STYLES & THE MIZ to wipe out THE LEGACY FAMILY. THE MIZ gladly accepts. STYLES rejects CENA's offer, requesting a trade to reunite with GALLOWS & ANDERSON to (re)form the BULLET CLUB w/ FINN BALOR.
DEAN AMBROSE rejects CENA's offer. AMBROSE: "I want no part of this power struggle. When the dust settles from this family feud, I'll be there to pick up the pieces".
Meanwhile, DANIEL BRYAN has picked up on what SHANE is doing and asks questions. SHANE brushes DANIEL off, making up false reasons for his trades / moves.
O&W (w/ NATALYA, HENNIG, RHODES, ROODE, CHARLOTTE) recruit THE USOS. THE USOS are the final piece of the puzzle. They recruit ROMAN REIGNS (through their spy on RAW, BO DALLAS) and convince SHANE to trade for him before 'Mania. REIGNS goes from RAW to SmackDown. In turn, REIGNS recruits THE ROCK!
PART THREE: WRESTLEMANIA AND BEYOND…
It's revealed that KANE was the person hired (summoned?) by TRIPLE H to abduct BRAY WYATT when BRAY was a child. KANE has also served as a spy for TRIPLE H on the SmackDown roster, reporting back what he's seen.
SHANE finally convinces / forces STEPHANIE to leave TRIPLE H and join SmackDown to continue building THE LEGACY. The move leaves TRIPLE H a beaten and broken man, but THE GAME ISN'T OVER…
This sets up a series of matches:
SHANE vs. TRIPLE H
LEGACY FAMILY vs. CENA'S STABLE (Ex. Reigns vs. The Miz)
LEGACY FAMILY vs. HEYMAN'S MERCS (SEE RAW STORY)
LEGACY FAMILY vs. BULLET/BURIAL CLUB (Ex. Wyatt vs. Balor)
LEGACY FAMILY vs. LEGACY FAMILY (Ex. Orton vs. The Rock)
WWE RAW STORY
PAUL HEYMAN creates a faction of MERCENARIES (aka "MERCS") that will do the bidding of the highest bidder in the TRIPLE H vs. MCMAHONS (LEGACY FAMILY) War. This leads to THE BULLET CLUB reunion and formation of THE BURIAL CLUB.
PART ONE: FROM ROYAL RUMBLE TO FASTLANE
At the Royal Rumble, BRAUN STROWMAN is "disowned" by BRAY WYATT after RANDY ORTON convinces WYATT to start what will eventually become THE LEGACY FAMILY (SEE MY SMACKDOWN STORY). However, the news doesn't really affect BRAUN. He's got other plans, thanks to PAUL HEYMAN.
While watching BROCK LESNAR, GOLDBERG and STROWMAN rag-doll all competitors in the Royal Rumble (tying each other for most eliminations) and beat the tar out of each other to no benefit. All three are eliminated by each other before the final two. BROCK's manager, PAUL HEYMAN, gets an idea.
HEYMAN: "Why beat each other up when we can beat everyone else up together?" It's like that old saying: If you can't beat 'em, join 'em. HEYMAN sees dollar signs, especially in light of the conflict brewing between TRIPLE H and SHANE MCMAHON, which was re-ignited by ORTON and WYATT.
First, HEYMAN approaches BROCK for his client's approval on the formation of a new faction.
HEYMAN: "You ended THE UNDERTAKER's streak, you took JOHN CENA to Suplex City. The only man who has your number is GOLDBERG."
HEYMAN: "Trust me, your time for redemption will come. In the meantime, if you roll with GOLDBERG, you'll be rolling in the dough".
HEYMAN: "You can learn GOLDBERG's weaknesses, gain his trust, then take him down. When have I ever led you astray?"
BROCK says he'll think about it, though the move would initially make him look weak. HEYMAN says BROCK won't be alone. He can get BRAUN STROWMAN on board as well. BROCK seems open to it. Now, he won't look as weak AND he'll have two big guys watching his back. BROCK is IN… but, "There's no way GOLDBERG will go for this."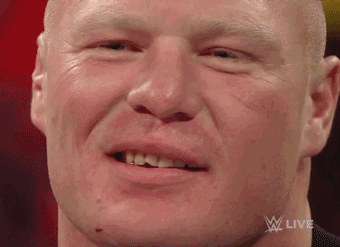 Next up is STROWMAN. HEYMAN views this as a piece of cake. BRAUN is underpaid. HEYMAN says STROWMAN will see bags of cash if he teams with BROCK and GOLDBERG. They're top earners at the company and they do it part-time!
HEYMAN: "Belts are for chumps, BRAUN. Beasts get the big bucks!" HEYMAN tells BRAUN the mountain of a man won't have to fend off pesky mosquitoes like SAMI ZAYN anymore with BROCK and 'BERG providing back-up. Three beasts are better than one! BRAUN is IN.
The final piece of the puzzle (for now) is GOLDBERG. HEYMAN says the only way GOLDBERG can keep this wave of success going is by teaming up with BROCK & STROWMAN. He appeals to GOLDBERG's emotions.
HEYMAN: "You've got a family to think about". HEYMAN says GOLDBERG will earn even more money.
HEYMAN: "You can provide for your family once your days are done. The clock is ticking. Duke it out with BROCK or rock with BROCK, extend your career". GOLDBERG is IN.
The best part of HEYMAN's plan? HEYMAN tells all three men they'll be MERCENARIES that will lay waste to the entire WWE roster… for a price! Though all three superstars are under the RAW brand, with this group, they will do the bidding of the highest bidder. If that means pounding a SmackDown superstar, so be it. We've now got HEYMAN's MERCS.
HEYMAN learns of a potential trade that seems too good to be true. SHANE MCMAHON wants HEYMAN's former guy, CURTIS AXEL, for… BARON CORBIN? HEYMAN envisions the LONE WOLF joining his MERCS faction. With CORBIN, there's no end to this squad's reign of terror. HEYMAN pushes MICK FOLEY and STEPHANIE MCMAHON to make the deal. MICK and STEPHANIE wonder what's gotten into HEYMAN while also questioning SHANE's intentions. What's with this flurry of trades SHANE is proposing?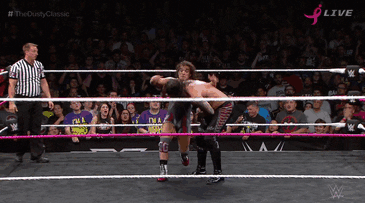 HEYMAN seduces CORBIN with talks of the LONE WOLF becoming the top dog. He even throws BROCK and GOLDBERG under the bus. "Their time is waning! You and STROWMAN are the future!" CORBIN is IN.
HEYMAN doesn't stop there. He sees the brutality NIA JAX brings to the table and woos her onto the team. With the MERCS backing her, NIA JAX wins the RAW Women's Championship from BAYLEY and puts a licking on SASHA BANKS to boot.
TRIPLE H catches wind of HEYMAN's plan. He's seen what SHANE, ORTON, and WYATT are trying to do (SEE SMACKDOWN STORY) thanks to his loyal associate, KANE, who's acting as a spy on SmackDown and feeding HUNTER information.
TRIPLE H offers the MERCS (BROCK, GOLDBERG, STROWMAN, CORBIN, JAX) a healthy amount of money to squash members of THE LEGACY FAMILY. NOTE: Think "BountyGate" – TRIPLE H offers bounties to take out LEGACY FAMILY superstars and ruin SHANE.
PART TWO: FROM FASTLANE to WRESTLEMANIA
TRIPLE H is forced to deal with his past of screwing over "LEGACY" wrestlers (like RIC FLAIR, RANDY ORTON, MR. PERFECT, RICK RUDE, BRAY WYATT, etc.) while confronting the accusation that he married STEPHANIE for control of WWE.
TRIPLE H needs his "picks" – new and old non-legacy superstars (like KEVIN OWENS, CHRIS JERICHO, AJ STYLES, and JOHN CENA) – to ensure his ascension to total control of WWE comes to fruition. OWENS and STYLES represent "The New Era" TRIPLE H has envisioned. THE LEGACY FAMILY (SEE SMACKDOWN STORY) is a threat to TRIPLE H's plan to take over the WWE.
HEYMAN's MERCS are initially used by TRIPLE H to protect OWENS, STYLES, JERICHO, THE MIZ, and CENA, but SHANE uses the LEGACY ALUMNI network to pay the MERCS for hits on TRIPLE H's golden boys.
MICK FOLEY and STEPHANIE MCMAHON trade ROMAN REIGNS to SmackDown for AJ STYLES since STYLES wants to be reunited with GALLOWS & ANDERSON. Once the trade for AJ STYLES goes through, HEYMAN persuades a very paranoid STEPHANIE MCMAHON to call up NXT's SAMOA JOE ("he'd be great for business") and lures SAMOA into the MERCENARIES faction with promises of revenge on STYLES.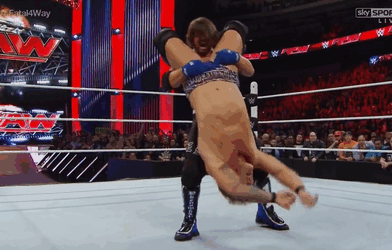 STEPHANIE can't stand what TRIPLE H has done (SEE SMACKDOWN STORY) and what he's doing to her brother SHANE. She leaves TRIPLE H and jumps to SmackDown to be with her brother ("We need TRUE family more now than ever").
The move leaves MICK FOLEY flying solo. He recruits DANIEL BRYAN to jump to RAW, citing DANIEL's rift with SHANE.
FOLEY: "Something's brewing and I don't want you (BRYAN) getting caught up in it." FOLEY and BRYAN butt heads with TRIPLE H over what's happening with MERCS.
The move leaves SETH ROLLINS without a leg to stand on. He hates TRIPLE H, but isn't "LEGACY". He doesn't fit with HEYMAN'S MERCS. He's lost THE SHIELD. The UNDERTAKER takes ROLLINS under his wing since HEYMAN knows not to mess with The Deadman. Could UNDERTAKER be starting his own stable?
PART THREE: WRESTLEMANIA AND BEYOND
Enter FINN BALOR, the Demon King. He announces a secret weapon, who turns out to be SHINSUKE NAKAMURA. The duo band together with UNDERTAKER & ROLLINS to exterminate THE LEGACY FAMILY and extinguish THE MERCS.
BALOR reunites the BULLET CLUB (AJ STYLES, GALLOWS & ANDERSON) and forms THE BURIAL CLUB with NAKAMURA, UNDERTAKER, and ROLLINS.
BURIAL CLUB members persuade / strong-arm FOLEY and BRYAN to call up NXT Superstars KENNY OMEGA, CODY HALL, and bring back CODY RHODES.
This sets up a series of matches:
HEYMAN'S MERCS vs. THE LEGACY FAMILY (Ex. Strowman vs.
BULLET/BURIAL CLUB vs. THE LEGACY FAMILY (Ex. Balor vs. Wyatt)
BULLET/BURIAL CLUB vs. HEYMAN'S MERCS (Ex. Styles vs. Lesnar)
HEYMAN'S MERCS vs. HEYMAN'S MERCS (Ex. Samoa Joe vs. Goldberg)
BULLET/BURIAL CLUB vs. BULLET/BURIAL CLUB (Ex. Rollins vs. Nakamura)
***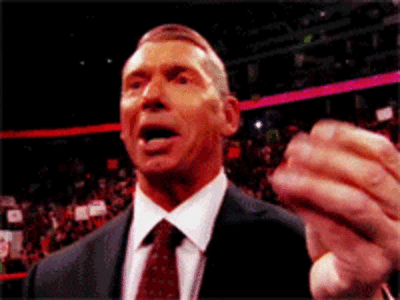 What'd you think? I told an avid wrestling fan about these WWE storylines at a bar and he was blown away. But, he did say it was a little too intricate for WWE's tastes. That was before WWE told me I didn't make the cut. Why? Read on below…
"They (WWE Writers) were looking for more enhanced story structure with arcs that lead to specific matches at WrestleMania. They noted that your character motivations were mostly rooted in events that happen off camera and didn't demonstrate much current WWE programming knowledge. (The samples/storylines that they approved were the ones they felt demonstrated the best character development with the characters displaying an emotional journey and an eventual pay-off.)"
Not gonna lie. That stings. That stings worse than Sting's last match. But, the WWE writers have some valid points:
"…character motivations were mostly rooted in events that happen off camera"
That's one way to look at the events. Another way – the way I envisioned – would have this all happen on-camera. Also, sometimes it's best to keep the audience in the dark. Tease snippets here and there of a brewing conspiracy then unleash a grand reveal at WrestleMania.
"…didn't demonstrate much current WWE programming knowledge"
Having watched every single RAW and SmackDown along with every Pay-Per-View in 2016, I'd have to disagree on this point. Did I insert a slew of wrestlers who haven't been on-camera in a while? For sure! Should I have included more of Cesaro, Sheamus, The New Day, and other prominent "superstars" on the roster? Probably.
I intended for my WWE storylines to dig deeper and go beyond the whole Raw v SmackDown angle. You're red! I'm blue! Uh, okay? What's really at stake? Who cares? But, when a group (like The Legacy) tries to completely dismantle the entire business and tear apart the most powerful family in sports entertainment (The McMahons)? Isn't that "an emotional journey and an eventual pay-off"? Isn't that must-see TV in The Reality Era?