Brett Ratner claims the movie review aggregator Rotten Tomatoes embodies "the destruction of our business", and questions the publication's methodologies. Is Ratner's assertion valid?
I'm not gonna lie. I use Rotten Tomatoes each and every single time I want to know if I should watch a movie or TV show. It's the judge, jury, and executioner for me and I never questioned that for a second. Now, Brett Ratner saunters into my sitch and casually throws a wrench into my movie-watching-decision-making algorithm. He's shaken my belief in Rotten Tomatoes to the core. PUN INTENDED. Wait, do tomatoes have cores?
Ratner received The Pioneer Award at the Sun Valley Film Festival and gave the following quote:
"The worst thing that we have in today's movie culture is Rotten Tomatoes. I think it's the destruction of our business. I have such respect and admiration for film criticism. When I was growing up film criticism was a real art. And there was intellect that went into that. And you would read Pauline's Kael's reviews, or some others, and that doesn't exist anymore. Now it's about a number. A compounded number of how many positives vs. negatives. Now it's about, 'What's your Rotten Tomatoes score?' And that's sad, because the Rotten Tomatoes score was so low on Batman v Superman I think it put a cloud over a movie that was incredibly successful."
Probably helps to point out that Ratner's company RatPac Entertainment co-financed Batman v Superman. If you haven't seen my mash-up spoof Bateman v Superman, you're missing out.
For those not in the know, Brett Ratner directed all three installments of the Rush Hour franchise. The majority of Rotten Tomatoes users gave all three Rush Hour movies a rating of 3.5 stars or higher out of five. While the majority of critics gave good reviews for the first Rush Hour, most critics didn't care for Rush Hour 2 and demolished Rush Hour 3.
The other major director credit on Ratner's resume is X-Men: The Last Stand. You'd think X-Men: The Last Stand would have horrible numbers on Rotten Tomatoes given the pervasive feeling that it's the worst of the original trilogy. But, the 2006 flick has a "fresh" rating from users and is only two percentage points away from a "fresh" rating by critics. It's not even the worst rated of the X-Men franchise on Rotten Tomatoes. X-Men: Apocalypse and X-Men Origins: Wolverine have worse ratings.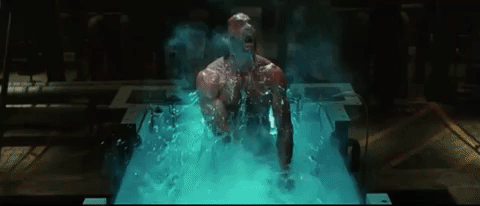 Ratner's more notable producer credits include less favorably received titles like Santa's Slay (starring Bill Goldberg), Running Scared (starring Paul Walker), 21, Code Name: The Cleaner, Skyline, and Hercules. On the flip side, he executive produced Prison Break, Catfish, Black Mass, The Revenant, and War Dogs in addition to serving as producer on Horrible Bosses, which gave us Jennifer Aniston doing this…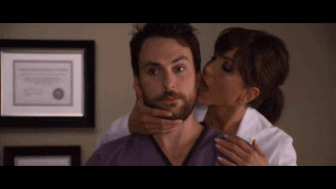 Entertainment Weekly did make a great point about Rotten Tomatoes:
"Some other popular titles with low Rotten Tomatoes scores include Home Alone (55 percent), Hook (30 percent), Wet Hot American Summer (32 percent) and The Mighty Ducks (15 percent)."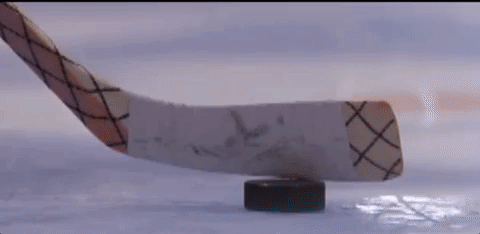 Do I think Rotten Tomatoes is destroying the movie business? No. I can't even begin to tell you how many movies I've seen over the past three years alone that I wouldn't have normally watched if it weren't for tomato scores. Subsequently, I've probably missed out on a few movies that have "rotten" scores. However, I don't let the critic score dictate my viewing habits. It contributes, no doubt.
Has Rotten Tomatoes hurt a movie's box office? Probably. But, it's most likely helped films with less marketing punch than Batman v Superman. I felt badly burned by Superman Returns and that forced my choice to skip Man of Steel. But, it would've taken a lot more than Rotten Tomatoes to deter me from seeing BvS in the theater. Suicide Squad was a whole 'nother story.
The key takeaways from this Ratner rant are:
We shouldn't let Rotten Tomatoes sway us so much
Rotten Tomatoes should look into refining their rating system
"Rotten" movies need love, too.
Found via Den of Geek