Davis Webb, the third round pick of the New York Giants in the 2017 NFL Draft, reminds me of Eli Manning.
Leading up to the NFL Draft, many speculated that the New York Giants would snag a quarterback in the early rounds. Those same prognosticators cited Eli Manning's downfall. Eli's detractors were already dubbing the unknown draftee Manning's successor or his heir apparent. Then, the Giants called Davis Webb's name in the third round.
For some reason, I didn't think Davis Webb was really a name that came up all that much when talking about quarterback prospects. He seemed like a throw-in or an also-ran. Most experts cited guys like Brad Kaaya, Patrick Mahomes, DeShone Kizer, Deshaun Watson, or even Mitch Trubisky.
Seth Walder of the New York Daily News mentioned Webb as an option, reporting that "an NFL executive told NFL.com back in October that Webb has a stronger arm that Goff." How strong? According to Doug Farrar of Bleacher Report, Webb can "toss it 75 yards with ease". After watching some of Webb's deep balls, I don't question that for a second.
The New York Post's Paul Schwartz had Webb as the 5th best quarterback in the draft, noting Webb has "the arm talent and maturity, but accuracy and adjustment from Bear Raid offense to NFL are red flags." Schwartz also used a quote from draft expert Mike Mayock that spoke directly to the Giants' current situation.
Scott Thompson of GiantsWire stated Webb "isn't as NFL-ready as the aforementioned prospects (Mitch Trubisky and DeShone Kizer), but to some, his potential rivals them." The overall take on Webb after the Giants nabbed him was he's a developmental player with lots of potential. The harshest reaction came from former Giants center Shaun O'Hara who called Webb's drafting "a waste".
While it took a hot sec for me to process, I saw his point. The Giants were in desperate need of offensive line support and didn't get that until the 6th round when they traded up for Adam Bisnowaty from Pittsburgh.
Giants GM Jerry Reese seemed to indirectly deflate O'Hara's remarks by comparing Bisnowaty to O'Hara's long-time linemate David Diehl.
It's worth pointing out that when O'Hara made his comments, he also claimed that Eli has another 3-4 years left in him. While it looked like Eli elevated his play in 2015, anyone who saw Manning play in 2016 would probably short that bet.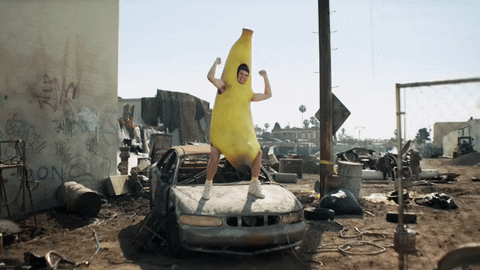 From the reports circulating around Giants camp, it feels like Manning has maybe another year or two. Would anyone argue against picking up at least one quarterback per draft over that timeframe? Hedge the bet. Cover your keister.
I'd heard Webb's name before, but I'd never really watched him play. Then, the Giants drafted Webb and I saw the highlight package.
Look familiar?
Then I read the draft analysis from Steve Palazzolo at Pro Football Focus:
"Webb is a developmental quarterback option who has good size and arm strength. He'll alternate between special throws and poor decisions, and he has work to do to tie up his footwork, which often leads to inconsistent accuracy. Still, there is strong belief that Webb's off-field dedication will lead to significant growth in the coming years."
Those two statements I put in bold really stood out to me. Special throws, poor decisions. Sounds like a 30 for 30 doc. Though Manning isn't mobile by any means, his footwork is remarkably better than Webb's, but it's clear that Webb is a Eli Manning clone.
Webb stands at 6 feet, 5 inches and weighs in at 235 pounds. He's slightly bigger than Eli Manning, who's 6 feet, 4 inches and 218 pounds. Webb is 22. Eli was 22 when the Giants traded Philip Rivers and picks for him. Both have January birthdays. I don't know anything about Webb's personality but he appears to be capable of producing a Manning Face or five.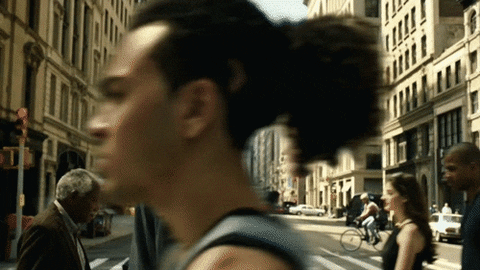 The big question for Giants fans is: Can our hearts handle another Eli Manning? Two Lombardis with the possibility of 1-2 more says 'yes'. Bring on the Webb Face!