A sprained ankle suffered in Monday night's preseason game could sideline Giants wide receiver Odell Beckham Jr. for the season opener against Dallas on Sept. 10, sources told ESPN.
Source: New York Giants wide receiver Odell Beckham could miss season opener vs. Dallas Cowboys due to ankle injury
"It's 'not out of the question he could miss a week or two of the regular season,' according to one source."
Welp, consider my panic button on the 2017 NY Giants season officially obliterated. And, folks, this push of the panic button is about as premature as they come. I can't remember a time when I panicked this early in a season. We're not even in Week 3 of the PRESEASON and I'm sweating more than Robby on "Bachelor in Paradise".
Listen, I get fed up with Odell Beckham's histrionics from time to time, but make no mistake, the Giants STINK without him on the field. Like, real bad. Like, might not win a game bad. And if you're in the business of pointing out that Odell's had bad games and the Giants still won, allow me to escort you onto a short bus and drive you to an institution of learning. Maybe… Just maybe… The Giants won the game BECAUSE the opposition paid so much damn attention to Odell. Hmm? Read a book, genius.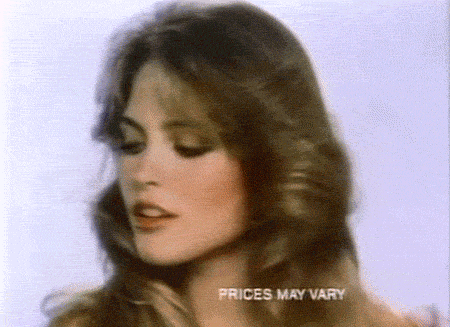 Add on top of that Brandon Marshall's injury, which I'm sorry, I don't buy the "I'm fine" text. I'm not buying any news stating that a player is fine. No player is fine. Every player is hurt or going to get hurt. That goes for any sport on any team, but ESPECIALLY the Giants and Mets. Holy crap.
As a Mets fan who loves the NY Giants, I've noticed that these two sports teams are like two women who hang out for extended periods of time. Emphasis on periods. They sync up. The cycles align. The Mets were considered World Series contenders before the 2017 season. Mix in an unfathomable rash of injuries and the Mets are on pace to lose 90+ games.
Okay, you're not sold on the Giants-Mets connection. Wrap you cranium around this…
1984 – Giants make playoffs, Mets should've made playoffs (90-72, 3rd best record in NL)
1985 – Giants make playoffs, Mets should've made playoffs (98-64, 2nd best record in NL)
1986 – Giants win Super Bowl, Mets win World Series
1988 – Giants miss playoffs (by 1 game), Mets lose in NLCS (fucking Hershiser)
1989 – Giants make playoffs, Mets should've made playoffs (87-75, 4th best record in NL)
1990 – Giants win Super Bowl, Mets should've made playoffs (91-71, t-2nd best record in NL)
1990s – Sucked for both teams, minus two playoffs appearances for Giants and one for Mets
2000 – Giants go to Super Bowl, Mets go to World Series
2006 – Both go to playoffs
2007 – Giants win Super Bowl, Mets should've made playoffs (88-74, 5-12 late season collapse)
2008 – Giants make playoffs, Mets should've made playoffs (89-73, 7-10 late season collapse)
2015 – Giants should've made playoffs if not for 5 blown leads, Mets go to World Series
2016 – Both make playoffs
2017 – Mets considered World Series contenders, Giants considered Super Bowl contenders
Through two weeks in the 2017 NFL preseason, the Giants are the only team in the league to not score a touchdown. True, they didn't play most of their offensive starters in the first game against the Steelers and many believe Pittsburgh's got one of the best units (hey-o). But, the starters suited up and played for almost a full half against the anthem-protesting Browns and looked limp as a biscuit.
The run game is as fugly as it gets. The passing attack is Big Blue's only salvation. You take away Beckham? Then Marshall can't overcome bumps and bruises? The Jets might finish with a better record. The only silver lining is maybe this Giants defense goes all 2000 Ravens on everyone's ass and we ride Geno Smith to a Lombardi. WOULDN'T THAT BE AN ABSOLUTE SKULL-HUMP?!?
So, excuse me while I run naked through streets of New Jersey while engulfed in flames. HELP ME, JESUS! HELP ME, JEWISH GOD! HELP ME, ALLAH! HELP ME, TOM CRUISE!