The red-band trailer for Blockers hit the web and people can't get enough of John Cena butt-chugging.
First off, it stinks they can't call this flick "Cock Blockers". They tried their damnedest to hammer that point home by throwing in pics and vids and silhouettes of roosters near the Blockers title treatment every chance they got. Blockers sounds like a drama about offensive linemen who experiment with hardcore experimental pharmaceuticals.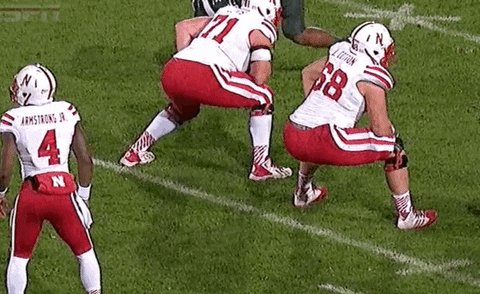 The previous title was The Pact, which actually makes more sense than just Blockers. True, The Pact does sound somewhat like "The Promise" or some other overly emotional title based on a best-selling novel that comes with people softly crying or hugging. What's so wrong about #SexPact2018 or just Sex Pact?
Looking back, it's kind of crazy that American Pie wasn't called "Sex Pact". What does American Pie have to do with anything in that movie other than Jason Biggs sticking his wick in an apple pie, which is as American as it gets according to the '50s? I'm sure I could find some interview with the director and producers talking about how the sex pact IS like apple pie in its Americanism, but I'm too lazy.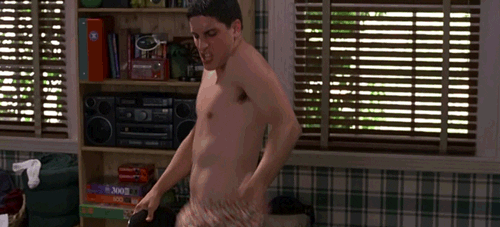 Anyway, how about John Cena, huh? He's taking to this whole comedy thing fairly well, right? He's putting together quite the comedy portfolio. First, it was Trainwreck…
…then it was Sisters…
Real quick, Sisters was good. Very underrated. Cena was cool, Bobby Moynihan's manic act is better.
Then it was Daddy's Home…
…and his fairly solid showing on Saturday Night Live…
…and his tour de force performance in Tour de Pharmacy…
…and now Blockers. Cena's role in Blockers looks like it has Cena skewing more towards his character in Trainwreck than in Daddy's Home or Sisters.
I wouldn't say that Cena has been COMPLETELY stealing the show, but he's coming real damn close.
Here's the synopsis for Blockers from Rotten Tomatoes:
"When three parents stumble upon their daughters' pact to lose their virginity at prom, they launch a covert one-night operation to stop the teens from sealing the deal.

"Leslie Mann (Knocked Up, This Is 40), Ike Barinholtz (Neighbors) and John Cena (Trainwreck, Sisters) star in Blockers, the directorial debut of Kay Cannon (writer of the Pitch Perfect series).

"The comedy is produced by Seth Rogen, Evan Goldberg and James Weaver, under their Point Grey Pictures banner (Neighbors, This Is the End), alongside Jon Hurwitz & Hayden Schlossberg (Harold & Kumar series).

"The film is written by brothers Brian & Jim Kehoe, Hurwitz & Schlossberg and Eben Russell."
On paper, this is a winning collaboration and concept. Kay Cannon has done excellent work on New Girl and 30 Rock. Girlboss wasn't really my cup of Kombucha. They've found a familiar and popular trope (losing virginity on prom night) then flipped it by having the high school girls in lieu of guys. This is something you'll probably see a lot of moving forward. Take the best box office successes that had straight white dudes and make them more inclusive or diverse.
As anyone over the age of 13 knows, trailers can be deceiving. Some trailers give away all the funniest parts while others just touch on the tip of the iceberg. If the butt-chug is the best part of the movie, we might be in for a stinker. Pun intended.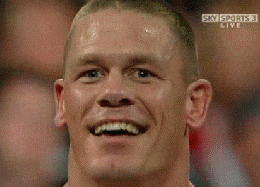 As for Cena, my man should stick to comedies from here on out. Not entirely sure he can carry a comedy like he can carry a 600-pound man, all by his lonesome, but Blockers should be a good litmus test.