NFL.com Out of a job after Denver upgraded to Marquette King, punter Riley Dixon is on the move.
The Broncos traded Dixon to the Giants in exchange for a 2019 conditional seventh-round pick, NFL Network Insider Ian Rapoport reported, via a source informed of the situation.
New York was in the market for a punter after releasing Brad Wing in March.
Although Dixon has averaged a healthy 45.7 yards per punt in two NFL seasons, he hasn't fared as well in net yards, hang time and kicks inside the 20-yard line. Even with the advantage of Denver's thin air, he has ranked in the bottom third of Pro Football Focus' punter ratings for 2016 and 2017.
The Giants are counting on him to perform better than Wing, whose net average of 37.5 was the league's lowest last season.
Trading for a punter is so Giants. This time, Big Blue traded for Broncos punter Riley Dixon. Dude looks and sounds like a chill lax bro. No braces on his teeth so that's a good start.
For your records, I was all for the Giants signing Marquette King after the Raiders released him. Money be damned. I love punter celebrations. I am #ForTheBrand.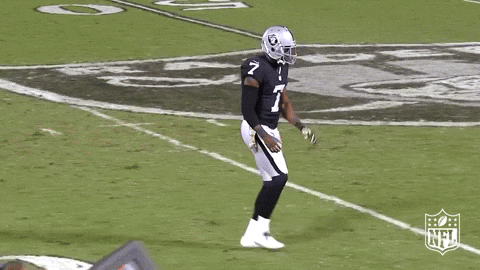 I thirsted for Jeff Feagles pinning opponents inside their own 1-millimeter line. I once modified my Manning jersey to be a Feagles. Steve Weatherford gave us the gif of the century after Lawrence Tynes booted the G-men to Super Bowl 46 in the NFC Championship against the Niners.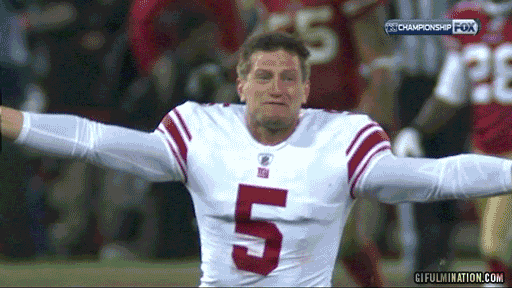 Brad Wing was my jam in 2015 with his chip shot precision then he straight up forgot how to kick a football. Look, I wanted Wing to work out. Ladies love him…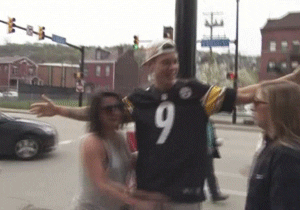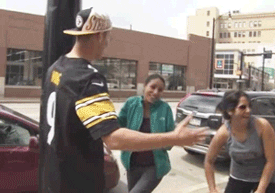 …and he's got trick play experience. He can tote the rock and make plays with his feet…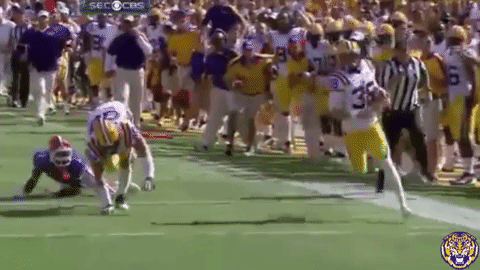 If Wing hadn't totally butt-sprayed the duvet last season it would've been harder to say toot-a-loo…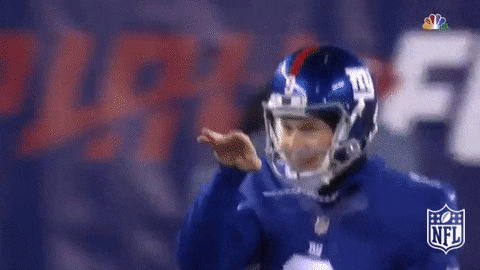 Now we got Riley Dixon. We got a bigger (by AT LEAST 1 inch and 5 pounds), stronger, faster Brad Wing. I haven't fact-checked ANY of those statements but it just feels right after seeing Riley's hype video.
The compilation of Dixon's fake punts and fake field goals at Syracuse has officially won me over. I'm easily influenced by gimmicks and if Dixon's gimmick is trickery, hurdling defenders and punching out safeties, consider me sold.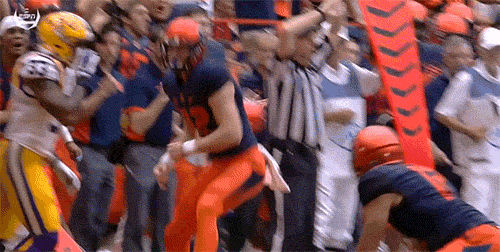 Sure, he had two punts blocked in 2017. But he also completed one pass for 16 yards his rookie season. I don't think I've exaggerating when I say Riley Dixon is our cure for the Red Zone blues. Who needs a kicker when you can hoodwink the defense into a new set of downs or six points?
Pat McAfee, eat your retired heart out!