Brandon Nimmo has gone from trade bait to traded* to demoted to promoted to platooning, pinch-running, and pinch-hitting to potential perennial All-Star. Why hasn't it taken so long to accept him?
WARNING: This post contains blasphemy out the ass-phemy.
Before the 2018 season started, I started a draft of a blog post in which I'd rank the MLB teams that would be a fit for Brandon Nimmo in the event of a trade. The angle was I'd pick the teams closest to the most religious / conservative areas. Atlanta, Kansas City, St. Louis, Houston came to mind. Why? Because religion and New York City just don't mix. How can anyone keep their faith in the city that never sleeps? Of course, I never knew 'til much I was much older that Gary Carter was the straightest and narrowest of the straight and narrows. RIP Kid.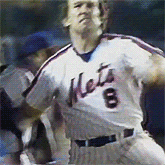 Carter's not the only Met who's been known for his religious views. My favorite Met of all-time… of all-time? … uh… yeah, why not, of all-time is Howard Johnson. HoJo. Seems like a weird pick. There are so many more high profile choices but HoJo was my guy. Why? Beats me. The mustache? If it's the 'stache, why not Hernandez? Was it because he switch hit? Could play multiple positions? His stance, his swing, his throwing motion? I honestly can't remember. I didn't pick up on HoJo's religious ways but if I had would it have swayed me away from praising him like it has with Nimmo?
Why did I want Nimmo off the Mets? Why do the daily bible verses on Twitter ruffle my feathers? Why does his full-out sprint to first after a walk rub me the wrong way? Why does his name ALWAYS come up in trade talks? Why is it every time the trade deadline comes around, the Mets hold on to their 2011 draft pick every single time and vehemently / adamantly profess their undying commitment to him then send him down to and call him up from Triple-A a dozen times before the season's up? And yet, through it all, Nimmo can't stop smiling…
The answer isn't that complex. I, like many others, am most likely deep down jealous of Nimmo's unbridled enthusiasm, energy, and faith. His 'always on' demeanor can be off-putting. Humans relate more to the flawed than the flawless. We idolize those who seems flawless but if you were to pit the hero vs the anti-hero, there's no clear-cut favorite. Why do so many WWE fans want to see John Cena and Roman Reigns turn heel? Because we can't stand that one person can be so righteous. Humans can't be pure good so we view those who walk that walk and talk that talk as frauds. Nimmo's smile was unsettling at first but it doesn't feel fraudulent anymore…
I'm technically Episcopalian and it still takes me four or five attempts to spell Episcopalian without caving in to spell-check, which I just had to do to get it right. I received (?) confirmation when I was 11 or 12, a full four years after most kids get confirmed. I went to a Catholic high school and ingested enough guilt to last 10 lifetimes. Since then, I've only been attended church for weddings and funerals. My wife isn't baptized and I'm supremely confident she's not going to Hell. She's the most caring, empathetic, kind-hearted, generous, and selfless soul in the universe even if, according to Religion©️, she doesn't have a soul. We have no plans to impose religion on our unborn child but will definitely impart the more life-enriching wisdoms some religions preach.
I bring up my background to paint a picture. I've tried a major religion. We dated. But, me and Religion aren't on the best of terms. Do I still talk to God? Only when I'm in a really bad spot. So, yeah, not the healthiest relationship. And my upbringing was BEFORE the internet boom. Now, in The Internet Age, information and misinformation run wilder than the Ultimate Warrior en route to the ring. To see a young professional baseball player who was born right when the internet started to take off full-on embrace religion in stereo is mystifying. Then again, I've never been to Wyoming (but would love to retire there to get away from the internet, I'm a man of many contradictions).
Neal, how many times does an athlete thank God in his post-game interview or presser? Neal, how many times does a slugger point to the sky after completing their home run trot? Religion is prevalent and pervasive throughout football and baseball so what's with the aversion to Nimmo?
All valid questions. For some reason, there's a difference between "I just want to Thank God (for me being genetically superior and training my ass off)" and "All praise and glory to our Lord and savior, Jesus Christ". It's when the volume is all the way up that it feels like the preamble to starting a cult that ends with mass suicide. In my defense, I've been watching Wild, Wild Country on Netflix so my sensors are super sensitive.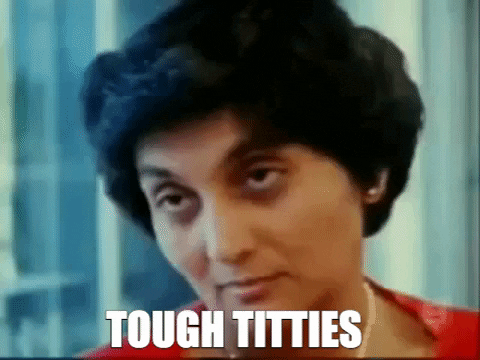 Well, Cespedes has a flossy chain with a cross. That chain broke and the Mets have sucked ever since. Coincidence? Or divine intervention?
A much lesser player would've been like fuck this shit, I'm out. But Brandon Nimmo is a man of God and of Jesus and I'm guessing also of The Holy Spirit (amen)? WIth Cespedes forever nursing a bum hammy and Jay Bruce slumping, Nimmo has stepped up to fill the void. His on-base percentage ranks among the best in the league and his output has largely been overlooked by everyone except Mets beat reporters. For the longest time, it looked like Nimmo's own teammates resisted his charms. Night after night, Nimmo would produce when no one else would but the Mets would end up in the loss column.
After Sunday's two-out game-deciding home run in the top of the ninth against the D-backs, it appears as if Nimmo has converted his teammates into believers. How do I know? I saw Mets shortstop Amed Rosario hug Brandon Nimmo. Not like a bro-hug. Like a warm, nurturing, accepting embrace. And now, I can't imagine this team without him. The guy deserves to be an All-Star (PLEASE WRITE HIM IN!!!) and might just be enough to convince management to trade Cespedes and Bruce for a more reliable bat. If you need statistical proof, strap these tweets on for size…
I'm pushing all my chips into the middle of the table on Nimmo. Break out the Jeez-its and Jesus Juice, we got ourselves a savior!