Authorities found the body of music producer Roosevelt Rene (aka Trypps Beatz) on the property where Giants corner Janoris Jenkins lives with his family in Fair Lawn, NJ. There are also reports that a person claiming to be Janoris' brother tried to catch a flight from Newark to Fort Lauderdale where Janoris currently is sooooo there's that.
Anyway, now that you're sort of up to speed, here's a video of Janoris' neighbor in Fair Lawn, Patti Golick, getting interviewed by ABC 7.
The comments on this video are ruthless. People throwing high and tight on Patti. Some real chin music from the haters.
What a rough week for women named Patty / Patti. First we had #PermitPatty who NARC'd on an 8-year-old girl for selling bottled water on private property then we get Ms. Golick. People seem to think Patti dabbles in crack rock. The video was posted at 5:27pm so it's a wee bit interesting that she's got that kind of energy for that time. They say your brain is usually working its best the first two hours of waking up so it's possible she works the midnight shift and is just hitting her stride for what is essentially her morning.
In her defense (though she doesn't need one, live your life) I took a 30 mg pill of Adderall in Hawaii (not exactly 'took a pill in ibiza' but pretty close) and I felt like Bradley Cooper in Limitless x 1 million.
I could actually feel the right side of my brain working. I've never been more on point. I must've looked like Ms. Patti. Sooo, let's not go straight to crack. I also drank two 5-hour Energy back-to-back one NYE and lost the ability to move the next morning. The person whose bed I was in was not having it. Drugs come in many forms, folks.
Unforunately, the stereotypes associated with full arm-sleeve tats have risen from their slumber to ooze toxicity. I guess only porn stars can have ink all up and down their wing? You know who else has a full-sleeve arm tat? My brother-in-law. He's a doctor. Who else? My buddy from Johns Hopkins. He's got some important title at Amex. People see these permanent works of art. They get aroused. The blood rushes to their genitals and reminds them of their late night pleash sesh on P-hub and so we get tweeters assuming she does porn. It's understandable. Some of our best adult film icons rock ink. Doesn't help her last name can be broken down into a skin flick director's direction: Go lick.
Neal, are you white knighting right now? Alright, maybe a little bit. My first thought when seeing and hearing Patti Golick was 'okay, this female likes to party'. Not exactly the same as 'crack whore'. More like way way down the road from 'crack whore'. I wasn't saying 'this female NEEDS to party to forget she's a crack whore'. I'm not saying that. You said that.
Fun fact, the Mrs. and I looked at a house in Fair Lawn back in January. The house was on a major road with the door mere steps from a large injury settlement and the backyard fence was glued to the house next door. Like the neighbor could let a loogie run out of his mouth onto our grill from his window.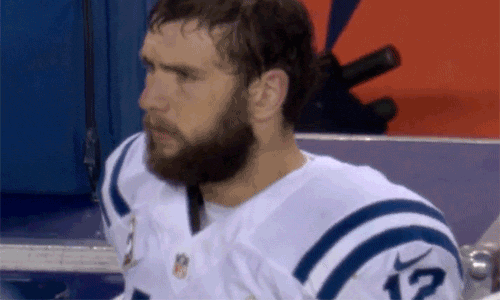 All I know is the first fake ID I had made when I was in college (in Baltimore) listed Fair Lawn as my town of residence. My first attempt with the new fake was at the campus bar (in Baltimore). The owner asked me which exit one would take off the Garden State Parkway for Fair Lawn. Being from Mercer County (not near Fair Lawn), I stammered and got rejected HARD. I stepped aside and watched a slew of faded 18 year old chicks stumble inside. From then on, Fair Lawn was synonymous with failure for me.
Let's hope Janoris Jenkins has nothing to do with this tragedy and breaks the cycle of Fair Lawn failure (for me). JackRabbit is a key piece to the Giants' road to redemption this season. A long, drawn out court case doesn't really bring out the best in on-field performance.
I'm also very curious to know more about Patti's relationship with the Jenkins fam. She's either masking her contempt for them and doesn't want to be called 'racist' (per the more acidic tweets on that video) or — how I see it — she's going over to the Jenkins' house at 5pm on the dot every day with a blender of margies in one hand, her '80s stadium anthems mix CD in the other, and a fanny pack of 'fun stuff'. Keep on rockin' in the free world, Patti.