They say in the world of journalism that you (the writer) should establish authority so you can gain the reader's trust and loyalty. I'm here to tell you that I have very little authority when it comes to Madden. I haven't played Madden in … 9 years. I don't even count the one time I got trounced by my brother-in-law for the millionth time a couple years ago. With that out of the way, I can say without any hesitancy or doubt that Eli Manning deserves WAY way better than a Madden rating of 76. I'm all for Eli suing EA. I'd sign a petition to bring a class-action lawsuit against EA.
This happens every year. Madden ratings get released and everybody gets all worked up over how wrong they are. Players get offended they're not 99 across the board. Giants players in particular usually get screwed over because rumor has it (or maybe it's fact, I'm too lazy to look it up) the guy who oversees ratings is a diehard Cowboys (or Pats?) fan. If there's one guy who shouldn't have that kinda power, it's a goddamn Cowboys fan.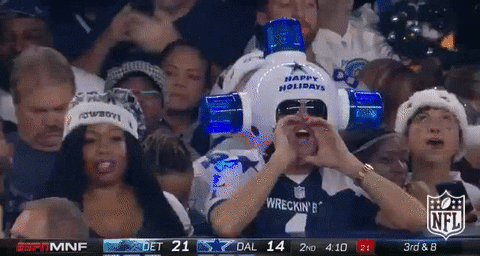 Look, I'm not gonna sit here and pretend Eli Manning is a 99. I completely understand his Madden '19 rating is on par with his quarterback rating. You won't find any shortage of haters who adamantly contest Eli is an average to below average QB who got hot / lucky at the right time… two times. I've been one of Eli's harshest critics every single week but I've also defended his name against the likes of Tanyon Sturtze, who to this very day is flabbergasted by my Eli pride.
Flabbergasted might not accurately convey Tanyon's take on me. The dude thinks I'm a legit clown. Lower than dirt. All because I think a 2-time Super Bowl MVP is elite. Here's an official quote from Sturtze in an email to my Tri-State Sports Guy co-host:
"What ever happened to that clown that loves Eli he was really quite last year wasn't he? You gotta get me in the show again so I can get on him again lol."
Way to spell 'quiet', Sturtze. Have you seen 'A Quite Place' yet? Certified banger. PS – I know correcting spelling is the least gangster thing you can do on the internet. It's essentially the only form of trash talk I have, which is painfully pathetic. Who would've thought grammar nazis aren't hot in the streets.
Of course, Eli's eliteness took a major hit to the solar plexus when perennial backup Nick Foles beat the Pats this past season. And we'll never hear the end of the Trent Dilfer argument. But, I've said it before and I'll say it again: If Eli wins a third Super Bowl, you have to re-evaluate your life. A third Super Bowl MVP would be a lock.
I don't need to remind you how the Giants organization — specifically Jerry Reese — let Eli down but if you need a refresher, read this post titled "How Jerry Failed Eli". TL;DR – Reese didn't provide Eli with an offensive line or weapons. Now, Gettleman's signed Nate Solder and Patrick Omameh and drafted Will Hernandez and Saquon Barkley. Ben McAdoo called 0 pass plays that went beyond 10 yards. I know 'stats are for losers' and everyone hates PFF (mostly because it's owned by Cris Collinsworth?) but check out these fun facts from their twitter timeline:
Eli's thrown a very high percentage of catchable passes…
…but his receivers can't catch….
…and his offensive line couldn't protect him long enough to throw down the field…
…and the last 1,000 yard rusher was Ahmad Bradshaw in 2012. Because of the lack of running game, the play-callers haven't called play-action passes and Eli hasn't been able to benefit from that…
So, we can 1000% put the onus on Eli's supporting cast for his awful grades and ratings since 2012 (his last above average grade)…
Despite not being in the top half of the league in a lot of categories, here's one stat that gets my privates all giddy…
Mmm. Tight windows. With the exception of Jameis, that's a good group to belong in. And if Winston got his mind right and stopped sucking off his fingers like they're laced with Cheeto dust and kept those same tasty hands off Uber drivers, maybe he'd be considered a top-5 QB. (hot take?)
Want a real shock to your Nintendo Entertainment System? Look who ranks higher than Eli in Madden '19 (according to a leaked video in June)…
Alex Smith: 81
Jared Goff: 81
Dak Prescott: 80
Jimmy Garoppolo: 80
Deshaun Watson: 78
Nick Foles: 78
Josh McCown: 78
Joe Flacco: 77
Eli Manning: 76
Yikes. Josh Virgin-Mother-loving McCown? Take a hike, EA.