The New York Giants blowout loss to the Philadelphia Eagles means it's time to rebuild the team. Here's why and how Big Blue gets back on track.
I started writing this post on Thursday night right as the first half was ending. At the time, the Giants were getting gutted 24-6 at home in a critical divisional game on primetime national TV. They'd go on to play even worse in the second half with the lone exception being the monster god Saquon Barkley.
I got a bad feeling about the game when FOX aired that pregame video montage of current players talking about their franchise's greatest players. The format suggested it would be a currently good player talking about a great player from their franchise at the same position. Eli talked about Charlie Conerly. An absolute slap to the face of Phil Simms. Offensive tackle Nate Solder talked about all-time sacks leader Strahan? Uh. Okay. That makes zero sense. OV wasn't feeling it? Meanwhile every Eagles clip was perfect. Jenkins on Dawkins. Jesus.
If I have to see that goddamn pic of Chuck Bednarik standing over Frank Gifford I'm flying SpaceX into the sun. How a Giants player hasn't been able to exact revenge for that cheap hit in 50/60 years is probably the most frustrating aspect of this "rivalry". I put it in quotes because the Eagles have our number. They own the Giants. And all we can do is pull the typical Yankee fan move and point to the trophies. And then when Philly goes on a heater and wins as many if not more hardware, my life is #done.
I can't believe I let myself get tricked into thinking this giants team had a run in them. I watched that throwback video of the 12-sack game in 2007 when Osi incinerated Winston Justice and the wheels starting turning real fast. It was as if a time traveler had the inside scoop and was predicting a similar night out of Olivier Vernon.
OV was coming back and the eagles O-line was banged up and I envisioned a modern day remake of that dominant night in '07. And it kinda looked like it was going to happen. The only problem is OV doesn't sack the QB. He just gets pressures, maybe a couple hits. He finished with a sack but it wasn't as impactful.
That intense pass rush we saw to start the game got more lethargic as the Giants offense continued to three and out our defense to death. It's bad when Troy Aikman is disgusted by how you've given up on the field. When you can visually confirm an entire unit's checked out, it's quite a sight to behold. I mean that opening Eagles drive of the second half removed any doubt that this team was mailing it in.
I don't know how they did this but the relatively healthy 2018 Giants are worse than the 2017 Giants. We're so ineffectual and lifeless that people are forgiving and pardoning Ben McAdoo! You know, the clown on this shirt?
All we can really root for is the #1 pick in the draft to scoop up a top QB and for the coaches and players to embrace the bizarre and at least give us some wacky plays. There is nothing to lose at this point so let's get nuts. Do something… ANYTHING… different to make this team watchable and entertaining.
As a longtime Giants fan, I knew the team was in trouble when Jawill Davis got upended on the opening kickoff and lost the ball. It was ruled down by contact but damn dude, way to set the tone.
That overwhelming feeling of dread cemented when Eli flicked a horrible pass to Simonson that ricocheted off an Eagle to another Eagle and that was it. Game over. Yes, sports fans, it can happen that quick.
Meanwhile, we have potentially game-changing INTs slip through our hands…
The Eagles weren't the only birds in the building…
The end of the first half had me steaming mad.
Even though the game was long over by halftime, Joe Buck trying to will Giants viewers to stay tuned…
Odell's on drugs, right? I see him losing his mind on the sideline and then I see him getting comforted by Saquon (a rookie well beyond his years) and his eyes are rolling like he just took a hit of heroine. The trainer needs to get his paws on whatever he's taking and slip the rest of the squad a Mickey. 53 Odells? Whoa. I just pissed myself and sharted.
Broadcasters love Landon Collins. I sort of get it. He's always around the ball. He plays hard. He sure does make a lot of tackles but … I need something more. I need tackles for losses. I need sacks. I need forced fumbles. I need interceptions. I need hits that dislodge balls and the football coming loose would be nice too.
So how do we rebuild?
Move on from Eli. He can continue to start games but consider it a respectful gesture on a farewell tour. I said it last year when the streak was intact. You can start him for a half or a quarter but you gotta get the other QBs reps to see what you've got. Instead McAdoo benched Eli and got fired.
If the game is close (max 10 point differential) Eli can stay in but why oh why is he in the game when it's 31-13? Lauletta isn't even suiting up. He's just another Davis Webb. Let Kyle and Tanney go hog wild. Who cares?
Preserve Saquon. I don't know how to do this but the dude is breaking records with yards from scrimmage and is accounting for like 90% of the offense's output and the media wants the team to get him the ball more?!?!?! There was a stretch last night and pretty much every game this season where Eli doesn't even bother looking at anyone else and force feeds Saquon. If you want this kid to give you the 10 best seasons ever produced by a running back, you have to find a way to not abuse him. I don't care how superhuman he is, the game will take its toll. If used properly, the giants could squeeze out two more Super Bowls with him on the roster.
Figure out how to channel Odell. Odell is a superhuman as well but his emotions get the best of him. I can relate to his passion. He wants the ball. He wants to score. He wants to win. Even when down big, he's fighting for yardage. He wants to take every touch to the house. I really don't think that's such a bad thing. Of course, I'm not in the locker room, I'm not on the sideline. I could easily see the majority of players getting sick and tired of his schtick.
To me, the coaching staff won't get through to him. It's gonna have to take a fellow player to sit him down and talk to him. Problem is I don't think that player is on this team. That's not really Eli's style. Nate solder has to actually play well to earn Odell's respect. Maybe it is Saquon, which is absurd.
I'm not sure anyone on defense can be that guy. There's already such a rift between the units that someone like Landon Collins or Damon Harrison attempting to straighten out Beckham might no go over well.
I've been of the mindset that the defense is good not great. And they only have letdowns when the offense doesn't give them any breathers. But I don't know anymore. Aikman mentioned it Thursday night: they have to find their identity. And while I gagged at how pseudo-intellectual it sounded, I think I can wrap my head around the core of his message. Cuz right now the identity is "bend but don't break". Not exactly intimidating. More tenuous and tedious than anything else. Truth is they're too soft and they quit. They need to get nasty but do they have that in them?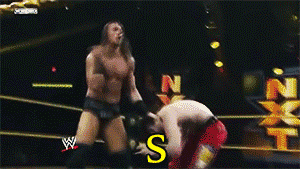 Before the big contract and before he got hurt, I thought the giants could collect a major haul in a trade. I've said it before but if Ricky Williams and Herschel walker can't reap massive returns, the giants should get at least 2 above average players for Odell. Now? I dunno. Maybe if Al Davis comes back to life, he'll trade for Odell. The Patriots will probably take him in and rehab him to win another dozen Lombardis. Beckham talked about Los Angeles like the city was his side chick but I can't see the Rams adding him. Maybe the Chargers? But, is that really a winning environment?
Build around Will Hernandez and get rid of everyone else. I'm an ideas guy. Not an execution guy. Nate Solder was a mistake. Patrick Omameh was a HUGE mistake. The organization finally admitted it fucked up with Ereck Flowers and released him. They fucked up by not retaining Brett Jones. Now they need to admit they're missing 4/5th of an offensive line and make it right.
With Eli gone, that's a cool $17M to play with in free agency. If you trade Odell, that's another ~$17 mil off the books. The Giants don't need any more weapons. Engram, Shepard, and Barkley. That's your trio. That's your Novacek, Irvin, and Emmitt. You put a brick wall lathered in fortified steel in front of any QB and that QB should be able to hand off to Saquon 20-25 times a game and then hit one of those guys for a gain of more than 3 yards on play-action.
Look to swap Janoris Jenkins and bring in a boss free safety. When JackRabbit's good, he's one of the best. He can be a shutdown corner if he feels like. But sometimes… what feels like a lot of the time… he's just not there. Not sure what it is but he takes plays off and gives up or plays way too soft. Maybe you place him with a competitor and it lights a fire within him. He was a beast on that 2016 team, which won games. It's a cyclical process. Team plays well, he plays well, team plays better, he plays better. As soon as the team starts to stink, it feels like he phones it in. Put him on a contender and let him blanket.
Curtis Riley is a band-aid on a massive gash. You want to play Landon Collins close in the box and close to the line, you better have an All-Star back deep and they don't. I imagine LC will get top dollar in free agency. I really don't want to see him go but again, it comes down to impact plays and our budget. We desperately need four quality offensive linemen. Most of our budget is going to a QB who can't make plays to win anymore and a WR who can't get the ball because the QB can't get it to him because the line can't protect him. Unfortunately, with Jenkins, OV, and Harrison sucking up most of the budget on D, Collins could be the odd man out. It's why I advise moving Jenkins and also…
Consider trading OV. Yeah. I mean, I said it up top. Dude is excellent at getting pressures and maybe hits but not sacks. Get a guy who can get you sacks. It's possible there's a team out there with a scheme that fits OV better. Allows him to get free more. I dunno. All I know is if you're paying a premium for sacks and you're not getting sacks, find a home for him to get those sacks. And get something of quality in return (like an offensive lineman).
The defense we've assembled isn't the 2000 Ravens. Baltimore's best unit was able to endure an anemic offense and persevere. This one can't. So, the solution is fix the offense and make some adjustments on defense.
I figure this rebuild will take 2-3 years. This is a lost year so find out which pieces want to play for you and keep 'em. Purge the rest. 2019 will be ugly but there will be flashes of promise (or at least somewhat competitive football). 2020 – we'll be in the playoff hunt. 2021 – playoffs. 2022 – Super Bowl. Book it.