A business professor conducted a study to determine which NFL team has the best fans so I'm breaking down his rankings.
According to ProFootballTalk, the professor judged fan bases on three conditions — fan equity, social equity and road equity.
Fan equity is how well fans back up their words with dollars.
Social equity is a team's social media reach.
Road equity measures how well a team draws on the road, adjusting for team performance.'
Personally, I have my reservations about the first two measures. Some areas are richer than others, so while there might be fewer fans, they might have more money to throw around. I'm assuming this fancypants prof adjusted the stat to per capita. Social media is whatever. You could have a kid who's a social media guru and gets more fans to follow vs a team that has horrible social media. I get it, though, if you're a fan, you follow no matter what. There are some areas that are internet-avers or aren't internet savvy.
At first glance, road equity is that metric that has to carry the most weight. But, then I look at the top fanbase — the Cowboys — and I wince. This franchise got hot in the '70s and '90s and has acquired two or three generations of bandwagon fans who've definitely considered jumping ship during the down years. Put those posers through a full decade of disappointment and I guarantee they're wearing different colors come September.
Here's the full rundown along with my thoughts on each one: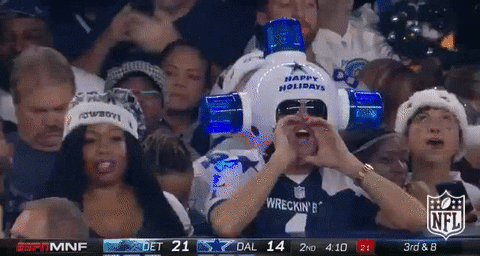 1. Dallas Cowboys
This team, more than any other, has benefitted the most from the other NFC East teams. New York, Philadelphia, and yes, even Washington have incredibly strong fanbases but teams that don't win a lot. So, there's a runoff of either way too young fans who haven't cemented their loyalty and/or are easily influenced and the older fans who've had enough that latch on to "America's Team". They can't help themselves. They get seduced the flash, the pomp, the glitz, and the glamour. I pity them. What an empty existence.
2. New England Patriots
The Pats have the benefit of encompassing an entire friggin' region — New England. That's Maine, New Hampshire, Connecticut, Rhode Island, Vermont, and Massachusetts. That's more than 14.8 million potential fans. Years before the Pats' first Super Bowl appearance in '85, I'm sure you saw a ton of New Englanders cut bait and root for Dallas during their heyday. The old school fans who were adults before the Pats came into existence were probably Giants fans, like my father, who was born in Providence, RI in '50, a full 10 years before the Pats premiered. Now, the Patriots have become the '70s and '90s Cowboys. You're seeing people in Idaho becoming Pats fans. It's disgusting.
3. Philadelphia Eagles
Look, these people are psychotic. I don't have to like it but I respect it as much as they don't respect a single goddamn thing outside of the Birds.
4. NY Giants
What other fanbase in the world thinks the team will make the playoffs after a 1-7 start?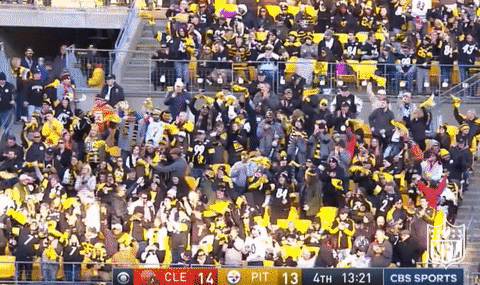 5. Pittsburgh Steelers
Pittsburgh is spoiled. Their team has been so good for so long. They have the Cowboys Dynasty Effect but to a lesser degree. Meanwhile, I love the underdog. My favorite Steeler was Bubby Brister.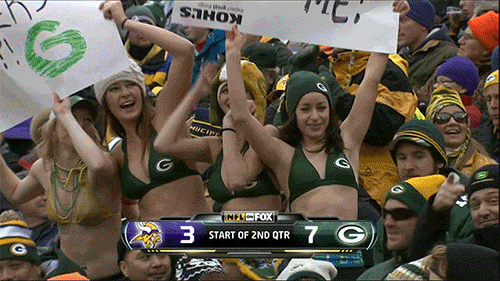 6. Green Bay Packers
Here's a case for examining this professor's methodologies a little closer. I would but I'm lazy and I don't want to go down a rabbit hole. Green Bay. It's a town, not a city. The fans literally own the team. That fact alone should propel them to first place.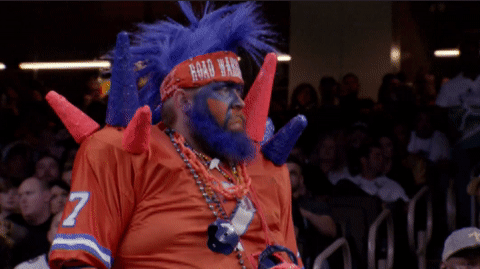 7. Denver Broncos
This is surprising. It's probably my Northeastern / East Coast / NFC bias talking but this spot seems a little high. Mile High. Boom roasted. Denver might have the same advantage as New England and Dallas – they've experienced a stretch of success and cover a wide region. Dallas has big-ass Texas, neighboring states Oklahoma and New Mexico, and even Arkansas. Denver's got Utah, Wyoming, Idaho, Montana, and Nebraska to pull from.
8. Chicago Bears
How the Bears are this low should be a war crime. Lower than Denver? Lower than the Cowboys? These people had to rally behind Sexy Rexy and did so with gusto.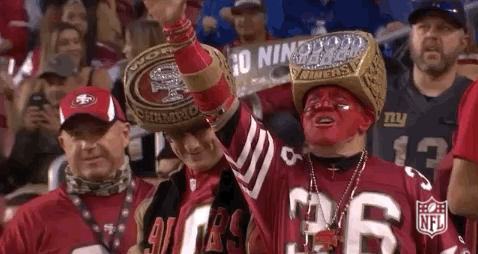 9. San Francisco 49ers
Did the 49ers even exist before the '80s? Outside of OJ Simpson, I can't recall much. Then the '80s came and Niners fans were insufferable for nearly 2 decades. They didn't have to say anything. Just stick up the #1 gesture with both pointer fingers. They were on a steady dose of morphine and then they were cut off and went through withdrawal. All I've seen from the fanbase recently are fights and a shift to the tech sector.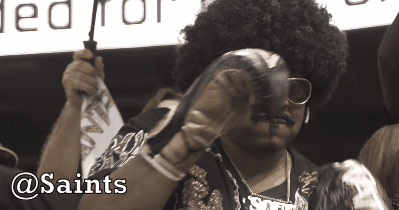 10. New Orleans Saints
Oof. I feel for Saints fans. They've endured the Archie Manning 'Aints' years, Hurricane Katrina, that absurd non-call in the 2018 playoffs. I could be wrong but these fans invented the paper bag over the head move. Most 'fans' wouldn't show up.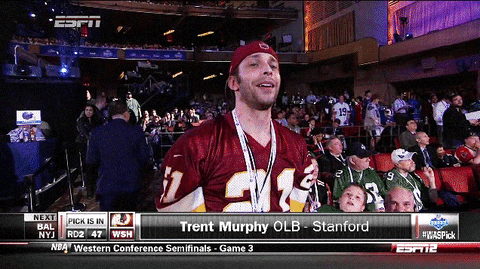 11. Washington Redskins
I'm sure if this study happened before the 21st Century, D.C. would be in the top 10. Other than 1 or 2 flashes of hope with RGIII and Kirk Cousins, the 'Skins have endured mediocrity and a constant threat about her team name. Daniel Snyder has done severe damage to this franchise.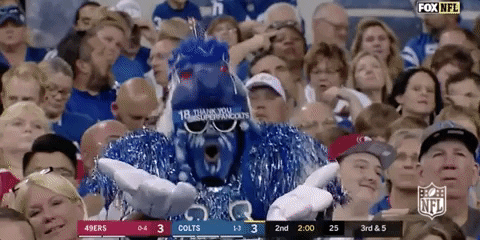 12. Indianapolis Colts
This is just a joke. There's no shot Baltimoreans stayed on board. I hear good things about Indy but I can't in good conscience believe they outrank Baltimore, Buffalo, and Cleveland. They had the glory years with Peyton Manning and Andrew Luck has them clinging to hope. A true test of a team's meddle is the lean years.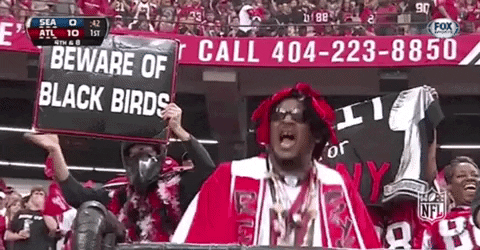 13. Atlanta Falcons
I honestly don't know what to say about this placement. I've seen videos and heard audio of other team's fans ranting and raving and losing their minds about their teams — the good and the bad. I've yet to see a single piece of multimedia that features a fired up Falcons fan.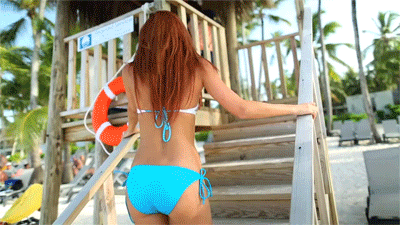 14. Miami Dolphins
This seems about right. The 'Fins are like the Cowboys minus the second stint atop the league. Miami procured a bunch of fans during their peak in the '70s, collected a bunch more during the Marino years and continues to pick up defectors from the AFC East. My mind pretzels over lifelong New Jersey residents rooting for the Cowboys or Dolphins but it's 1,000% attributed to people who wants to stick it to all the Giants and Jets fans around them. Absolute psychopaths.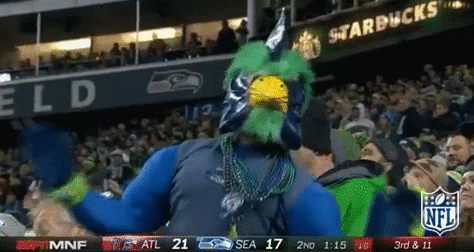 15. Seattle Seahawks
I have no evidence nor first-hand experience nor proof of this but I'm almost certain 'The 12th Man' is a myth. Seattle is a tough place to play. One of the toughest, if not the toughest in the league. But I believe, much like its roster, the 12th Man is artificially augmented. Their performance has been enhanced, not by drugs, but by loudspeakers.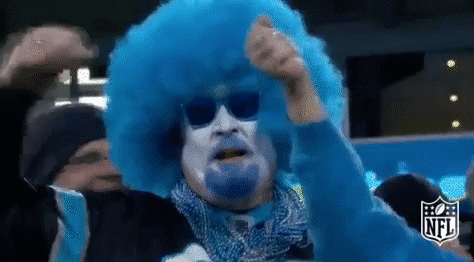 16. Carolina Panthers
This is weird. I get that they've entered a market starving for football. They can steal from South Carolina, Tennessee, Virginia, and West Virginia. They can poach disgruntled Falcons and Redskins fans. They don't have much else going in pro sports. But still, above the Raiders, Ravens, and Chiefs?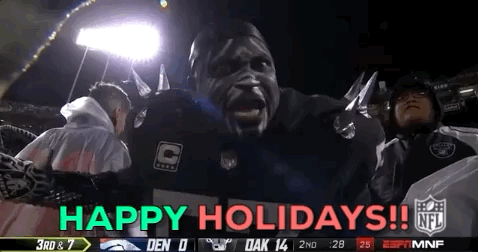 17. Raiders
I do not envy Raiders fans. Oakland to LA to Oakland to Vegas. It's astonishing the franchise hasn't ended up like the Rams. But, the one thing going for the Raiders is it almost doesn't matter where they play. I'm sure Oaklanders are spitting at their screen right now but it's a testament to the fans. There are so many soldiers of the Silver and Black all over the place that the lack of steady homebase is only a mild inconvenience. Home is where the heart is, amirite? This move to Sin City will definitely put that allegiance to the test.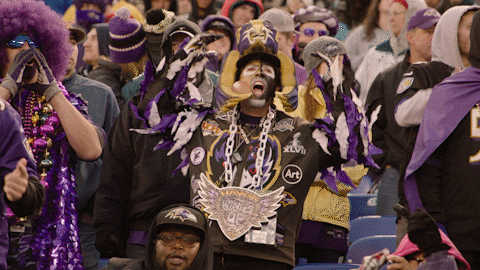 18. Baltimore Ravens
Way way too low. This is where fan equity and social equity do Baltimore a great disservice. A person can love the team but still buy a bootleg jersey and work a blue collar job and listen to sports radio and not have a Twitter account.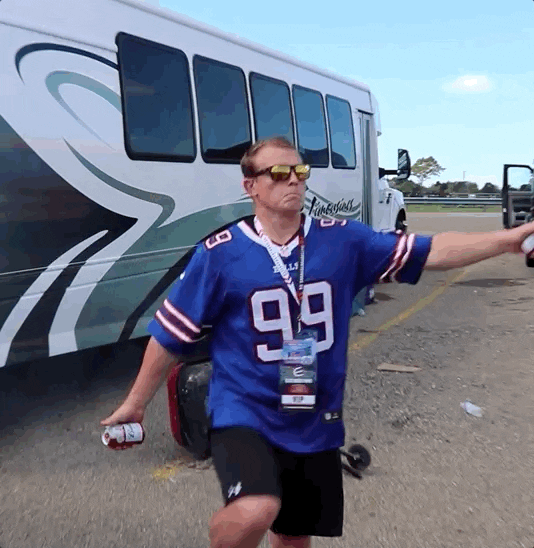 19. Buffalo Bills
Just unfathomable. Bills Mafia should be incensed. Pancho Billa is turning over in his grave may he rest in peace.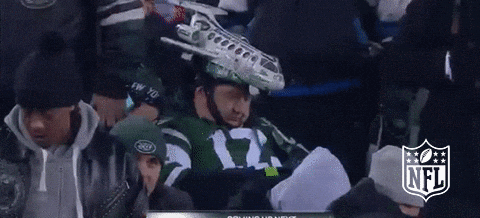 20. New York Jets
Jets fans are like Mets fans and as a Mets fan, I can't hate on their suffering. Howevah, I can hate on the fanbase's tendency to show more hate for the Giants than love for their own team. Know your role.
21. Houston Texans
I mean. Come on, Houston. 4th biggest city in the States and they're almost in the bottom third among fanbases? Texas IS football. There are high school football stadiums bigger than some NHL rinks. Is it the series of first round exits in the playoffs? The fact they lost the Oilers to Nashville? Feels like all they need is a Super Bowl run?
22. Detroit Lions
Would've thought Detroit would be higher on the list. I put them in the same camp as the Browns. There needs to be some kind of derivative, equations, formula, or algorithm that boosts fans of historically playoff / Super Bowl deficient teams. If the Giants blow away in a cloud of dust, I'm using all my good juju (or whatever's left) for a Lions-Browns Super Bowl.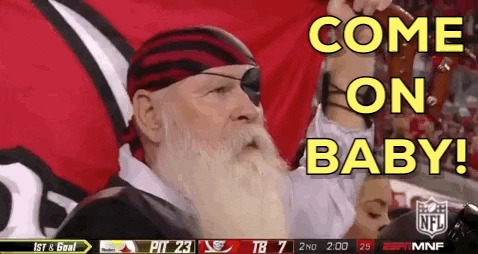 23. Tampa Bay Buccaneers
To be honest, I don't know how anyone expects someone from Tampa to travel. Especially when you can watch your squad at a beach bar surrounded by fit, tan people who like to party.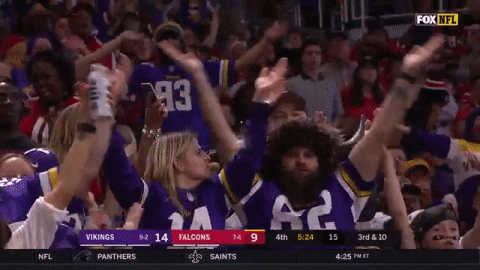 24. Minnesota Vikings
Minnesota, what are you doing? What is happening? I would've bet my life the Vikes had better fans than the Bucs.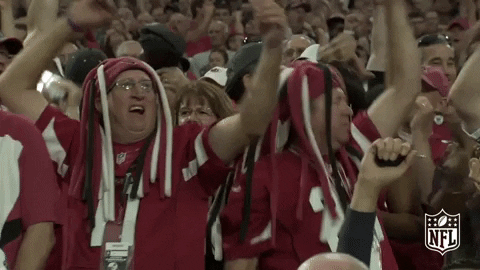 25. Arizona Cardinals
Tough. They've moved around a lot over their illustrious history. Chicago, St. Louis and finally 'Zona. Now that they're out of the NFC East, I pull for them.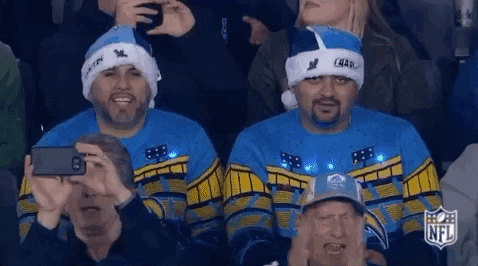 26. Los Angeles Chargers
This is bizarre. Did San Diegans? Diegites? really stay supportive of the team after the move to LA? I mean, the Nets moved outta Jersey to Brooklyn and it still stings. I try to root for them now and it doesn't feel right.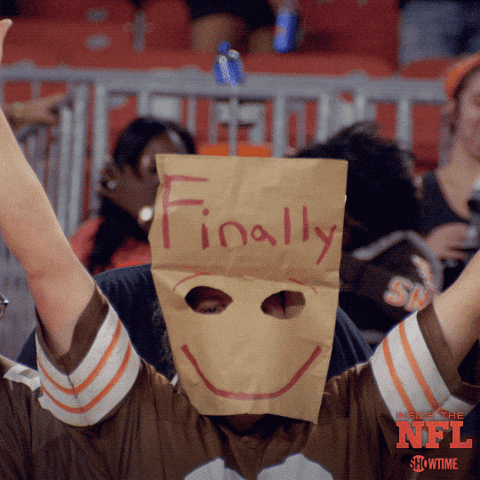 27. Cleveland Browns
Cleveland should get a million bonus points for putting up with the laundry list of quarterbacks. They didn't lose the team because of apathy. It was a greedy owner. Of course, now that they have OBJ, they're already counting their rings. Part of me is happy to see them happy but it feels like they've completely leap-frogged happy to cocky. Get to the playoffs first.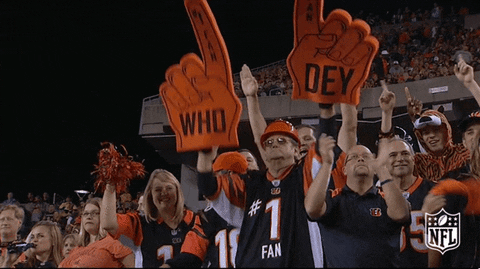 28. Cincinnati Bengals
I tell ya. Cincinnati deserves better. Anyone who can support this team through everything that's happened is tough as nails.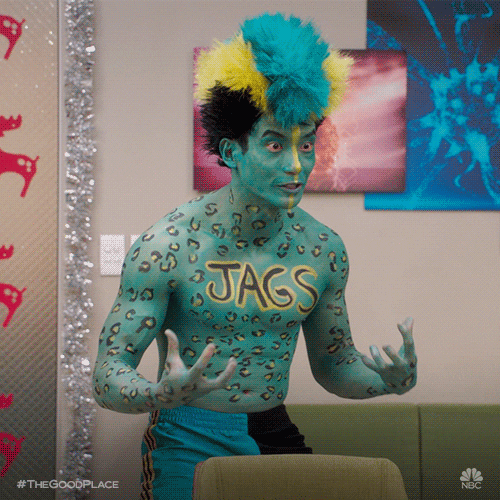 29. Jacksonville Jaguars
This team has played with moving to London for way too long. You'd think they're most recent playoff run would've bumped them up a couple notches but no dice.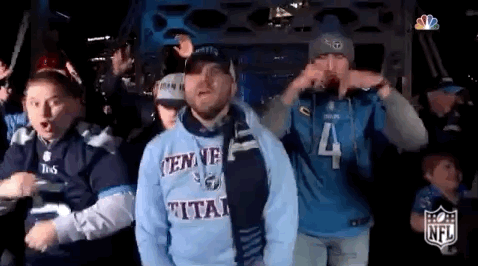 30. Tennessee Titans
This is understandable but still rough considering the Jags have teased us numerous times about moving to LONDON.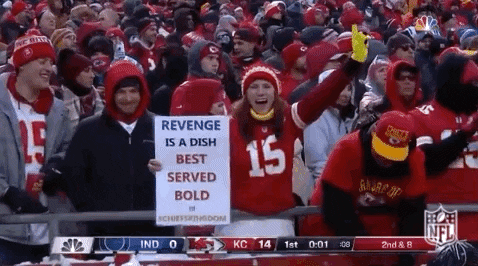 31. Kansas City Chiefs
This could be the most shocking reveal of all. I am unable to suspend my disbelief. The Chiefs have been one of the most storied franchises in NFL history. Len Dawson, Hank Stram, Christian Okoye, Derrick Thomas, Steve DeBerg, Will Shields, Tony Gonzalez, Priest Holmes, Larry Johnson, Neil Smith, Marty Schottenheimer, Dick Vermeil, Jared Allen, Justin Houston, Tamba Hali, Eric Berry, Andy Reid and now Patrick Mahomes. Since 1990, they've been to the playoffs more times than not. They should have Kansas and Missouri on lock and parts of Nebraska and Iowa. This ranking defies science and logic.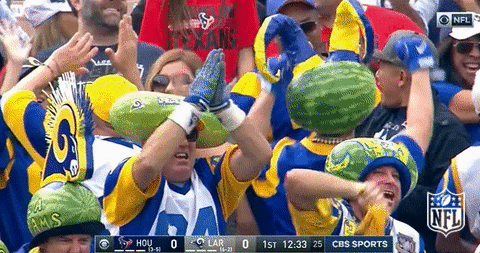 32. Los Angeles Rams
Duh.
via ProFootballTalk