Gather 'round, children, for a tale about the epic journey of 'Giant Mess', from the birth of a half-baked concept to the repeated failures to launch to the cruel, twisted, freak accident before publishing.
I've been playing around with the idea of doing my own show / podcast for a couple years now. I've come up with a thousand names. Toxic Bro Syndrome. Passionate Champion. Uncle Dad Bro. The list is never-ending.
I settled on Giant Mess because I'm a NY Giants fan and Mets fan and because I'm a giant mess of a human being. I must've read a thousand articles about what to do, how to do it and second-guessed myself a million times. Then my temp-to-hire position at the NY Post left me hangin' (after guaranteeing me an extension during the interview process) and I had boatloads of free time. So, here we are.
I recorded the first episode on Martin Luther King Jr Day in 2018. Using my computer's webcam I pumped out more than an hour of talk about the Giants and Mets — how I became a fan, my recap of the disastrous 2017 Giants season, the upcoming 2018 NFL Draft (specifically picking Saquon Barkley), and the state of the Mets. I tried to edit it to make it absolutely airtight, 100% perfect. And it took forever. Eventually, I gave up.
That was attempt #1.
Attempt #2 came 2 days before the Fourth of July when I tried to record "Episode 0" aka the trailer for the show. Normally, trailers are like 2-3 minutes long. I recorded for almost 90 mind-numbing minutes. I rambled more than a conspiracy theorist on crack. No offense to all the high flat Earthers out there. I started to edit and it was taking forever. So, I stewed in my own frustration and self-loathed like hell. Then I clicked 'delete'.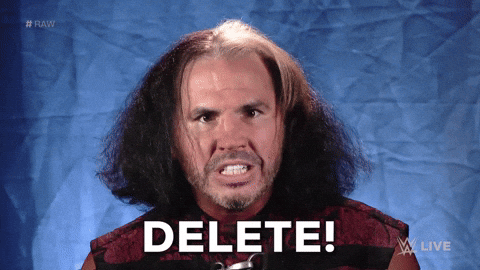 It probably took me 2 hours and a few dozen takes to pull off Episode 0. But, I finally put it out and it felt okay.
Fast forward a week later to July 9th. I get set up, take a deep breath, and press record on my GoPro and record on Adobe Audition. I do a full-length episode and then some. More than 90 minutes of material. Some really good stuff, some really bad trash. I look down at my phone and see I've done more than enough. No sane person would ever listen to or watch this shit for that amount of time. Even mom's like no thanks.
So, I stop recording on the GoPro and I go to click 'stop' on Adobe Audition and see that the stop button is greyed out. In fact, all the buttons are greyed out except for 'record'. I click 'record' again and see the playhead move but I don't see a waveform. Turns out, I didn't click 'arm for record'. The virtual "shirt before the shirt" if you're a Jersey Shore fan.
I was angry. Depressed. How am I supposed to recreate that? I've got the bottle but the lightning's on an Acela Express to Boston. It took me several painstaking minutes to regain my composure. The old me probably would've tossed in the towel. But, I sucked in as much air as my lungs could take in and blew it all out. I hit record on the GoPro, 'arm for record' then 'record' on Audition (so redundant) and fumbled through my intro, forcing me to stop and delete.
I haven't watched Take 1. And I hate to tell you this but my gut says Take 1 was better than Take 2 (the one that published). I plan to comb through it at some point and try to pick out some highlights. The video took forever to edit because I got done recording at 5ish. Had to pick up my daughter from daycare before 6:30. Went back to editing, finalizing, and scheduling the audio podcast right around sundown. Probably got done around 9ish then the unthinkable happened.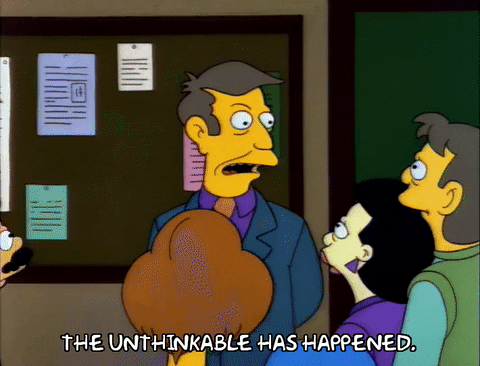 I closed down shop upstairs and carried all the equipment — wires, cables and chargers in my pockets, iPad, laptop, and external hard drive in my arms. The house was dark. All lights were off.
I went through the dining room through the kitchen towards the living room. I saw Cassie on the couch. I DIDN'T see the table we placed on its side to act as a makeshift baby gate.
I'd totally forgotten that we laid a table with sharp, hard metal edges on its side to block our infant daughter from tumbling down the basement steps. We just forgot to buy gates and I paid the price. I crashed hard. iPad crashed hard. MacBook Pro laptop crashed hard. Most importantly, the external hard drive crashed hard, both literally and — I'd find out the next day — LITERALLY.
There was a moment where I thought I'd broken everything. I didn't want to move. Cassie was all over me. Asking if I was okay. It was painful but I think I was groaning more out of sheer embarrassment. I honestly thought my shin bones were sticking through my skin like an episode of Itchy and Scratchy. Like Kevin Ware or Gordon Hayward or Frank Gore times infinity.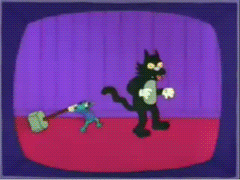 Tried on my suit (for the meeting with Barstool Sports), worrying that I was going to bleed on it / through it. I had a phone call at 10 followed by hours of research until 2am to prep for my meeting the next morning.
The meeting went really well. When I got home and finally sat down to edit the video , I found that my external hard drive was fuuuuuuuuuuuucked.
You'd think by now I'd know that visiting any product support forums is useless. But there I was combing through tons of passive-aggressive back-and-forths to no avail. Consulted the company's customer support. No help. Called customer support. No help.
By the time I got the videos off the hard drive into Premiere Pro and edited, it was late and I was running on fumes. I applied some audio effects and some visual effects, reviewed the first dozen minutes, looked good, so I exported, uploaded, hit publish and went to bed while YouTube processed it.
The next day, after dropping off Brie at daycare and napping for 4 hours and I check out the video I published and saw that from minute 13 on, the color correction I applied had disappeared.
This is a very long way of saying, "It's Never Going to Be Perfect, So Just Get It Done". It's from a NY Times article that is based on / inspired by Voltaire's quote "Perfect is the enemy of good." As a lifelong perfectionist, my obsession with making whatever I do perfect has paralyzed me. I'm methodical. I'm thorough. I sacrifice speed for quality. And it's taken decades for me to relinquish that vice-like grip on my brain.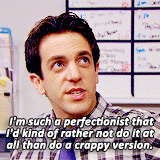 So, it's the dawn of a new imperfect era. It's only fitting that I destroyed my hard drive with almost 20 years of work on it. It's fitting that I didn't / couldn't use the audio from my new, state-of-the-art mic for the trailer video. It's fitting that the color correction was off. It's fitting that TWITTER WAS DOWN WHEN I TRIED TO PROMOTE THE SHOW. And that's why it's fitting I named the show 'Giant Mess' because that's exactly what life is.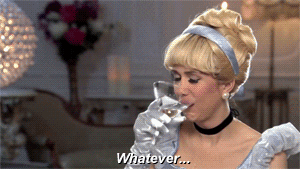 Anyway, here's a description of the first episode. Hope you enjoy.
EPISODE DESCRIPTION:
On the very first episode of Giant Mess, host Neal Lynch talks about…
0:00 – 16:49 Spending Fourth of July at a public park that had a carousel, a zoo, a train, and a very forward Italian guy. The 30 for 30 documentary on the Nathan's Hot Dog Eating Contest rivalry between Kobayashi and Joey Chestnut along with Peter King's lame take on the event.
16:50 – 34:52 Stranger Things Season 3, including favorite moments, the emotional ending, the intriguing post-credits scene, and Season 4 fan theories. For more details, check out "Stranger Things Season 3: Top '80s Nods, Best Moments, and Season 4 Theories"
34:53 – 41:29 The Sopranos, Escape Room, and the 20th Anniversary of American Pie. You can read a throwback blog post here: How The American Pie Franchise Could've Been The Best.
41:30 – 1:00 METS — Pete Alonso's win at the Home Run Derby, Jeff McNeil's mastery at the plate, the worst trade in Mets history and players that could be dealt before the trade deadline
1:01 – 1:12 GIANTS — Not having OBJ anymore, Eli Manning's retirement & Daniel Jones' emergence, signing Dez Bryant, letting Landon Collins walk, PFF's rankings on the offensive line, possible cuts, and Jared Lorenzen's passing…
1:13 – 1:17 Reacting to our first ever received message from the Luxury Box Hot Line! Call and leave a voicemail at (862) BIT-1986.