Joe Panik was designated for assignment by the San Francisco Giants and the Mets are considering signing him when he becomes a free agent. Should they? Let's break it down.
When the Mets didn't make any moves at the trade deadline, it came as a surprise. A little more than a week ago, the team was in need of some help in the bullpen and an outfielder. Then, Robinson Cano tears his hamstring on Sunday and we've entered Panik Mode. We're now "exploring" the idea of the concept of the notion of the possibility of signing the former Gold Glover and All-Star second baseman.
But, do the Mets really need another second baseman? They have a second baseman. They had a second baseman before Robbie Cano's $24M per year ass came on the scene. Motherfucking Jeff McNeil. And now we're going to sign yet another second baseman because our outfield is a GIANT MESS (shameless plug for my new show that nobody cares about).
We've got infielders out the anus and we should be trolling the DFA pool for outfielders who can hit better than Juan Lagares (.183 BA) and Aaron Altherr (.095). Which leads me to ask in CAPS — WHAT IN THE WORLD HAPPENED TO CARLOS GOMEZ?!? At least CarGo was stealing bases and hitting clutch home run(s). We'll ignore his .198 BA.
My only guess is the Mets are pinning the answer to their OF prayers on Brandon Nimmo possibly returning in mid-August (doubt it, that bulging disc is a real dick) and the ageless Rajai Davis making another comeback, which in all seriousness I'm pulling for. Kind of related side note: That Keon Broxton signing was weird huh? Speaking of prayers, why not call up Tim Tebow?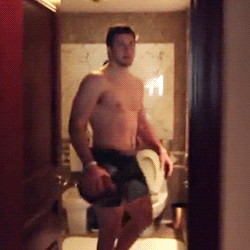 Anytime a guy gets DFA'd, it's for good reason. It's because the player hasn't met expectations. Minimal expectations. The guy's playing well below average. A change of scenery might do the trick but odds are, you're not getting a game-changer. At this point, the Mets are just looking for someone to play average, respectable baseball. Luis Guillorme and Adeiny Hechavarría have played up to snuff defensively but are liabilities at the plate.
At one point in early June, Hechy was hitting around .250 with an OPS around .790. Now, he's at .210 and .628. Guillorme is an abomination to the art of hitting. Adeiny should be the clear choice between the two. Over his career, Hechy's notched a .252 average, an OBP of .288, a .346 slugging percentage, and an OPS of .634. In other words, his '19 numbers aren't that far off from his career averages. And, who knows, if you give him consistent starts, maybe he improves? (probs not)
Panik's been slightly better over his career and has a better on-base percentage than Hechy in 2019. The NY Post seemed to imply that because Panik's from New York, his home state juju will kick in and his performance will benefit. Hey, whatever tickles your pickle.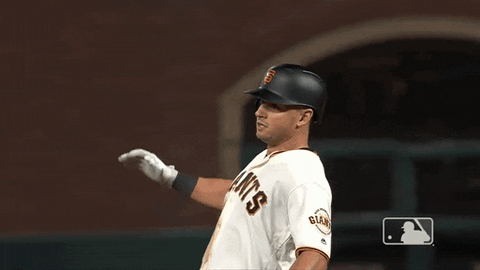 God damn you, Jed Lowrie. God damn you straight to the inner sanctums of Hades. Lowrie has to be the biggest free agent bust in quite some time. Lowrie's so banged up that his injury report reads like a hockey player's. His entire LEFT SIDE is hurt? Jesus. What was initially a capsule sprain in his left knee turned into a Grade 1 hamstring strain and a right calf strain, which can be anywhere from 7-10 days to 3 godforsaken months.
I talk shit but if Lowrie somehow is able to join us down the homestretch and be the difference maker, ALL is forgiven. We're honestly not asking for much. Just be better than Guillorme and Hechy and you'll get a bobblehead night and a shirsey.
As for Panik, sure why not I guess. Nothing like a cleansing of the soul in Flushing.
#LFGM