The Baltimore Ravens teased the idea of signing Colin Kaepernick after Joe Flacco got hurt and Ravens fans weren't having it. Which NFL cities would be liberal enough to sign the controversial QB? Let's discuss.
Former San Francisco 49ers quarterback Colin Kaepernick is looking for a job and the market for his services has dwindled. San Fran is THE most liberal city in the US of A and Kap didn't exercise his team option with the 49ers, so he's staring at less acceptance right off the snap. There were rumors the Seahawks and Broncos had some interest – both Seattle and Denver are considered liberal – but those desires have been squashed.
Former Ravens linebacker Ray Lewis advised Kap to not let too many people know what he does off the field…
On FS1's Undisputed, Skip Bayless chimed in, stating most white people know that Colin Kaepernick is right…
Maybe I'm oversimplifying the issue, but if Kap does get signed and doesn't go through with his usual protest, this all goes away. But then he's censoring himself, which is very un-American. On the other hand, if Kap continued to protest and everyone just ignored or accepted it, what's the worst that could happen? PEOPLE MARRYING THEIR DOGS!!!
If Kap were a perennial Pro Bowl Hall of Famer, would we overlook his protests? As a Giants fan, much of what Odell Beckham does off the field (and on) can be a major distraction. However, OBJ's play thus far has managed to outweigh the downside.
What's nuts about the negative reaction in Baltimore is that B-more has been named one of the most liberal cities in the U.S. and THE WORLD. That's bonkers to me. I lived in Baltimore for five years and I never got a 'liberal' feel from the City That Reads aka Charm City. Sure, it gave us John Waters, but it also yielded The Keepers.
When I think 'liberal', I think San Fran – hippies, progressives, etc. Baltimore's like Philadelphia liberal, as in they liberally don't give a fuck. Philly took a chance on a dog killer, so why can't Bawlamer roll the dice on an activist with a sweet afro?
Seattle seems like they're a team on the brink of beating Russell Wilson to death in his sleep with bags of soap bars. They're also a team with plenty of vocal dudes, so maybe one more outspoken personality would tilt the locker room into one long episode of Hardball with Chris Matthews. Would be a cushy backup job for Kap as Wilson says he's gonna play for another 25 years.
I do and I don't get the Denver Broncos. John Elway was clairvoyant enough to go against God's wishes and ditch Tim Tebow then go all in on noodle-necked Peyton Manning. That yielded two trips to the Super Bowl and one Lombardi.
Given that track record, Broncos fans are probably hesitant to question their current stable of QBs: Third-year guy Trevor Siemian, second-year bro Paxton Lynch, and rookies Chad Kelly (DYK HE'S JIM KELLY'S NEPHEW?!?) and Kyle Sloter. Not sure if any of those slingers are all that elusive, especially against the AFC West, which is STACKED with sack attacks. Colin seemed like a fit, but Elway's like no way, Ese (which is weird because Kap's not hispanic).
With Seattle and Denver out of the mix, that leaves us with these open-minded, open-hearted NFL teams who could benefit from signing the loaded package that is Colin Kaepernick. NOTE: I've ranked from 11 – 1, with 11 being least compatible and 1 being most compatible.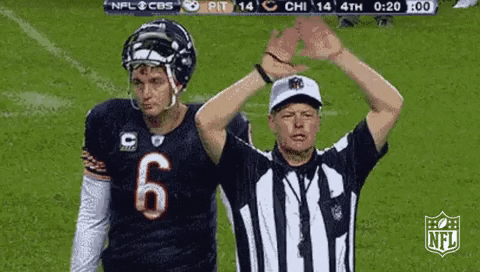 11. Chicago Bears
When you think Da Bears, you think Mike Ditka. In his heyday as Bears coach, he was Iron Mike. Doesn't really scream out 'liberal'. But, he also once posed on the cover of a magazine with Ricky Williams in a wedding dress, which is obviously an endorsement of same-sex marriage. Chicago's also a pretty racy musical from what my theater friends tell me, of whom there are zero.
With Jay Cutler gone and Mitchell (The Bitchell, ha) Trubisky getting his feet wet, it wouldn't hurt for the Windy City to shoot the breeze with Kaepernick. Kick the tires, light the fires. Be honest, Bears fans, you've done way worse.
Chicago's run game has Jordan Howard, the defense could be a force if it stays healthy, and who wouldn't want to see a Bears quarterback run for his life and not end up on IR.
Alas, management's most likely fed up with Cutler-itis and wants a safer bet at quarterback.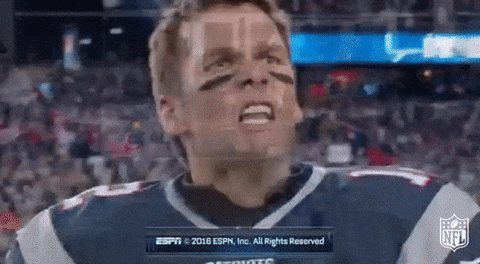 10. New England Patriots
Tom Brady's gonna play 'til he's 50. We get it. Jimmy Garoppolo might be a starter somewhere else. For anyone who thinks Bill Belichick won't take a flyer on Colin Kaepernick, please refer to Randy Moss, Chad Ochocinco Johnson, and LeGarrette Blount.
Some may say, the day the Pats have a black quarterback is the day I die, because Boston has this reputation for being racist, but those people must've botched their suicide attempts when Jacoby Brissett yogged onto the field.
If the Adam Jones fiasco proved anything, it's that Beantown has more good apples than bad. As they say in Boston, How do you like dem… you know what, I'm better than that. As the Pardon My Take guys would say, that's 2.5 Kate Upton boobs on the Rick Reilly Scale.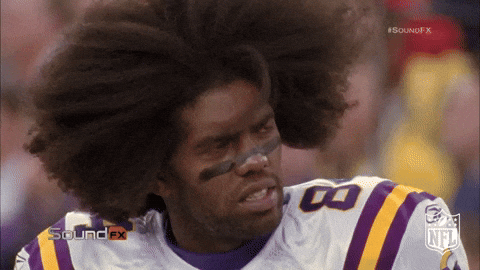 9. Minnesota Vikings
Kind of a curveball here, but Teddy Bridgewater might not be the same ever again after his nightmarish leg injury and Sam Bradford came back down to Earth down the stretch last season.
You wouldn't think that a 'dontchaknow' crowd would be liberal, but the internet says differently. Remember when Kaepernick clowned the Packers in the playoffs? Wouldn't that be nice to watch twice a year for the next three seasons, Vikings fans?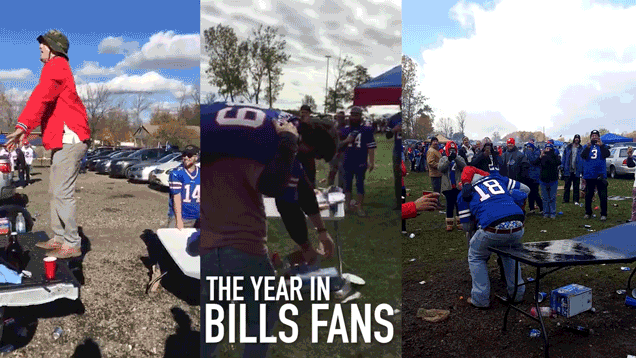 8. Buffalo Bills
Buffalo's all about Tyrod Taylor. They shipped draft pick Cardale Jones to the Los Angeles Chargers for a conditional pick. Behind Taylor, the Bills have Nathan Peterman (who might be the offspring of J. Peterman from Seinfeld), Logan Thomas, and T.J. Yates. While Yates could probably beat the Bengals in a playoff game, Kaepernick would be a nice lil' insurance policy.
No clue how #BillsMafia would respond. This is the same franchise that thought the answer to their prayers were the Ryan Twins. If they can support Shady McCoy, they can stomach Kap. Plus, Toronto's right across the border and that town's brimming with lib to the rim… unless you're playing the Blue Jays at the Rogers Centre in the playoffs.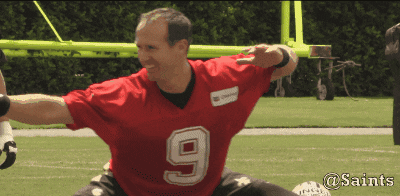 7. New Orleans Saints
The Saints only have one quarterback signed beyond this season: Garrett Grayson. Brees is 38. Backing him up are everyone's favorite quasi-starter Chase Daniel and former Giants benchwarmer Ryan Nassib.
Louisiana has historically been a red state, but Nawlins is The Big Easy, baby. If the Saints were cool enough to sign Adrian Peterson, surely they can find room on the roster for Kaepernick.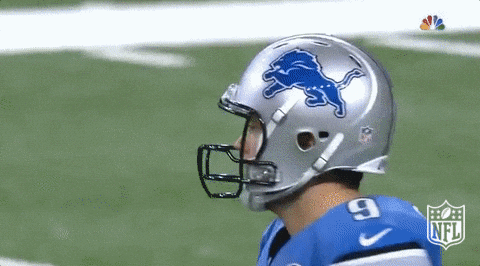 6. Detroit Lions
Matthew Stafford will be an unrestricted free agent in 2018 and incurs a cap hit of $22 million this season. One report indicates there's a "substantial gap" between Stafford and the Lions. Would the Lions be that worse off "downgrading" to Kap's market value of $14 mil per?
Lest we not forget, Calvin Johnson retired because he didn't think the Lions would ever go to a Super Bowl in his career. There's got to be a tiny part of Stafford who thinks the same. The vibe coming out of Detroit is there's A) a big sea change on the horizon or 2) Motown's gonna get wily with some head-scratching maneuvers to shake things up.
In Stafford's shadow stands Miami rookie Brad Kaaya and second year Michigan man Jake Rudock. Not sure why, but I don't see Stafford leaving. He's built a substantial legacy for himself in Motor City. If he does bolt (*wink wink, nudge nudge*), Kap would be a suitable bridge to the future. Plus, we get Kap on Thanksgiving! What do you give thanks for, Colin? *Passes the popcorn*. 5. Oakland / Las Vegas Raiders
Derek Carr's firmly entrenched as the starter, but if there's any city or team that could sustain such a RADICAL move as signing Kaepernick, it's the Raiders.
The Silver and Black will definitely be in Las Vegas by 2020, maybe 2019. Oakland wouldn't give a hot dump about bringing in Kap as they've got bigger fish to fry like why do I support a franchise that keeps burning me worse than gonorrhea? and Vegas sure as shit doesn't care. So, the family of tourists will turn their nose up at attending; the 12-deep bachelor party is 'bout it 'bout it.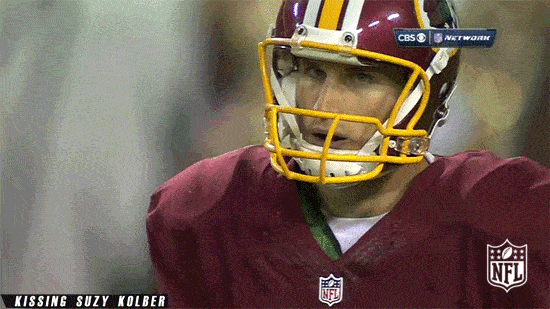 4. Washington Redskins
The 'Skins are in a pickle. You don't put the franchise tag on Kirk Cousins two years in a row and not have your doubts about him leading your squad.
It don't get more political than the nation's capital even though they play in Landover, MD. Plus, Kap can lobby his balls off on The Hill.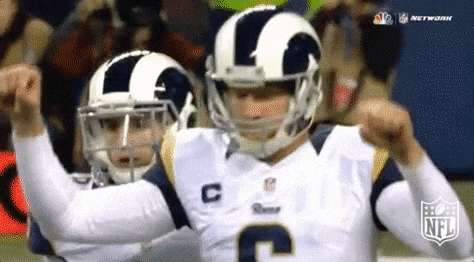 3. Los Angeles Rams
Jared Goff, Sean Mannion, and Dan Orlovsky. Any questions?
If Kap were more inclined to transition into media or entertainment after football, this is the no-brainer move.
L.A. let two teams leave in the '90s only to get 'em back 20 years later. The City of Angels is the mecca of second, third, and fourth chances.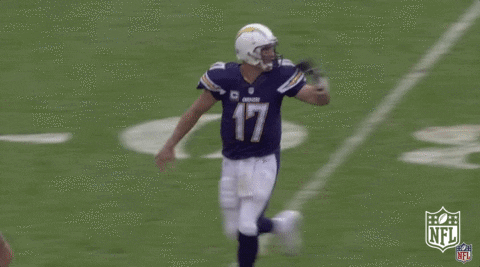 2. Los Angeles Chargers
Philip Rivers really didn't want to go to L.A. In his defense, it's a denizen of despair and degradation and depravity and other negative-sounding D-words, according to conservatives.
If you thought Rams fans were pretty chill, Chargers fans in Los Angeles are stuck in a serious meditative state and might be borderline comatose. Nothing will jolt the system more than signing Kap.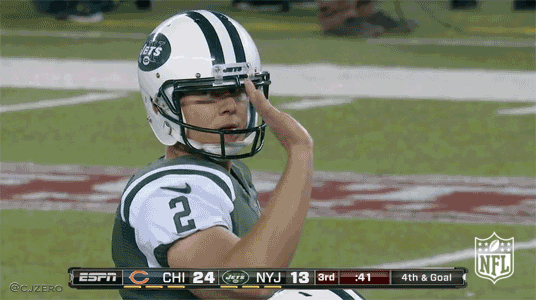 1. New York Jets
If it were the New York Giants, I'd say no shot. But, these are the Jets. They take chances on just about anyone with a pulse.
***
Who do you think should sign Kap?