On a night when the franchise celebrated the 10th anniversary of the 2007 Giants Super Bowl team, the 2017 Giants showed why they're not that team.
After Monday night's loss, every Giants fan is like Will Ferrell's Frank the Tank aka Big Cat from Old School…
Well, the 2007 New York Giants started 0-2 and look what happened!
That was the "keep our composure" talking point / clap back from hopelessly optimistic Giants fans following the team's taint-spraining 24-10 loss to the Detroit Lions on Monday Night Football. I hate to be the Bad News Bear, but these ain't the 2007 Giants.
The 2007 Giants were an anomaly; they probably should've finished 9-7 or 8-8 and missed the playoffs. Instead, they were one of three NFL teams to start 0-2 and win the Super Bowl. Only one more 0-2 team even got to the Super Bowl. Still shaking your head with your eyes closed? Take a peek at this…
From Odds Shark:
"Since 2007, 83 teams have started 0-2. Only nine (9.2 percent) of them turned it around to make the playoffs"
The 2007 Giants defense allowed 80 points in the first two games to Tony Romo's eventual NFC East champion Dallas Cowboys, and Brett Favre's eventual NFC North champion Green Bay Packers (at home). But that same defense would finish in the top 10 in first downs allowed and yards per attempt allowed. They also GOT OFF THE FIELD, ending up ranked fifth in average drive plays and yards.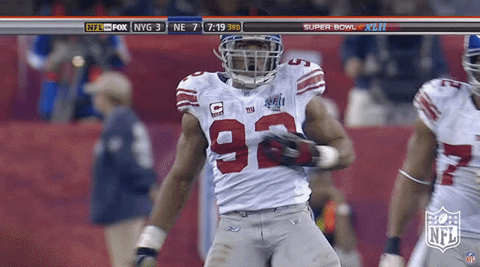 In those two opening losses, the Giants offense put up 763 yards, 42 first downs, and 48 points. The offensive line allowed 3 sacks. The running game would finish the season ranked fourth in yards and yards per attempt, and seventh in touchdowns.
That glorious O-line had eighth-year center Shaun O'Hara, fifth-year left tackle David Diehl, sixth-year guard Rich Seubert, fourth-year right guard Chris Snee, seventh-year right tackle Kareem McKenzie. A solid veteran group that didn't miss one game and only got better as the season wore on.
The 2017 Giants offensive line? OFFENSIVE.
It's OFFENSIVE that the talking heads fed us fake news. They insisted the franchise didn't need to make ANY big moves in free agency or the draft to make the line better.
It's OFFENSIVE that they repeatedly assured us that third-year left tackle, high first-round draft pick Ereck Flowers and third-year right tackle, seventh-round draft pick Bobby Hart "improved".
It's OFFENSIVE that they also heralded John Jerry for transforming his body. How dumb do they think we are?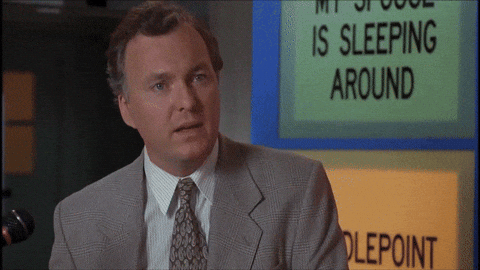 The '07 G-Men went on a six-game winning streak thanks to a favorable schedule that featured:
The 2017 Giants could be looking at a 0-7 start. For the love of Peyton Hillis, the 2013 Giants started better than this one. And it's a MIRACLE that team finished 7-9.
Here's a look at the rocky road ahead…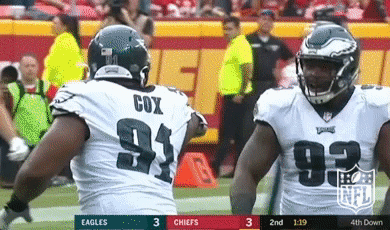 SEPTEMBER 24TH, 1PM AT EAGLES
Philly's defense is going to OBLITERATE Eli. We might be looking at double-digit sacks and an all-time record number of three-and-outs. Brad Wing's leg might fall off. The defense might legitimately refuse to take the field for the fourth quarter.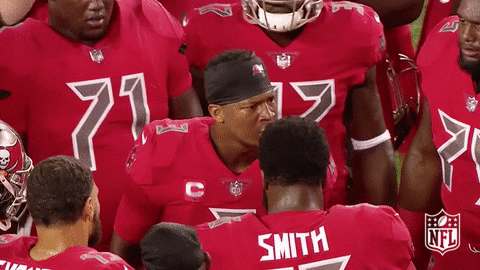 OCTOBER 1ST, 4:05 PM AT BUCCANEERS
Tampa Bay's defense is no joke either. Sure, we've only got one game to go on, and it was da Bears, but they forced four turnovers and returned one pick for a score. The only way the Giants are getting a break on defense is if there's a weather delay. Shout out to all the Floridians shooting at the non-stop turnstile of hurricanes down there. Stay safe.
OCTOBER 8TH, 1:00 PM VS. CHARGERS
This is the best chance for a Giants win only because A) it's at home and 2) Big Blue's pass rush should get to Philip Rivers. Then again, Eli's Giants STINK against the Chargers. The last home game I remember was my birthday when Rivers led a fourth-quarter, game-winning drive. I had to take off work the next day to heal.
OCTOBER 15TH, 8:30 PM AT BRONCOS
If the blowout win over the Cowboys was any indication, the Giants might experience the NFL's equivalent of getting 10-run ruled. Did I mention Eli stinks in Denver? Thanksgiving 2009. I gave thanks for all the food I threw up after that dud.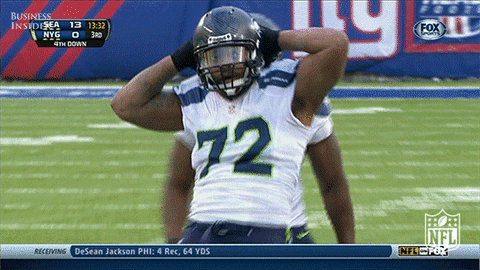 OCTOBER 22ND, 4:25 PM VS. SEAHAWKS
I honestly can't get a good read on the 'Hawks. Their offensive line smells just as much as ours. They can't score either. I envision our defense putting a metric ton of pressure on Russell Wilson only to watch him pulls rabbits out of his hat for 20-yard gains.
Hey, Neal, it's not like the 2007 Giants were perfect down the stretch. They had their ugly moments in November and December. Ah, yes! The 41-17 loss to the Vikings at home when Eli gifted five picks. The 22-10 loss to the R-words at home when TODD COLLINS was at QB in what would be Jeremy Shockey's last game in a Giants uni.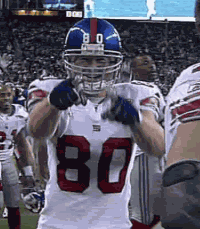 As for the 2017 Giants, the Week 2 Doo-Doo Fest felt like a sign of things to come, not a sea change. Here are my brain-farts…
Man, we sorely missed tackle machine BJ Goodson and lockdown corner Janoris Jenkins on defense.
Calvin Munson stepped up, but my dude was playing like 6-7 yards off the ball and not hitting the holes quick enough. He was essentially a third or fourth safety out there. Props to him for not completely shooting the sheets but there was a notable difference. Most stretch running plays, the D-line did a great job of maintaining the line and pushing the RB out but no one was there to plug the hole. So instead of minimal gains, they pick up 4+ yards.
Also, when one of the core three (Jenkins, DRC, Apple) is out, the Giants secondary pays for it and the team ends up losing.
Two more things for the D to think about:
1. Their inability to get off the field on third down.
2. Stopping the offense in last two minutes of halves.
In two games, they've already surpassed last season's points allowed under 2 minutes. I'm honestly not blaming them because the offense is white hot garbage buried deep in a five-alarm dumpster fire. The Bengals fired their OC after two games and 9 points. 13 points ain't that far off.
Eli Apple got burned. Seems like any time an opponent throws for a score, it's to a guy covered by Apple. The only other guy getting scored on is…
Darian Thompson. Was it my lingering hangover or did DT look slow covering Eric Ebron on that touchdown? I saw Andrew Adams later in the game. Did DT take two steps back Paula Abdul style?
JPP comes up with a huge strip sack, Giants recover the ball and Eli throws an interception on the VERY. NEXT. PLAY.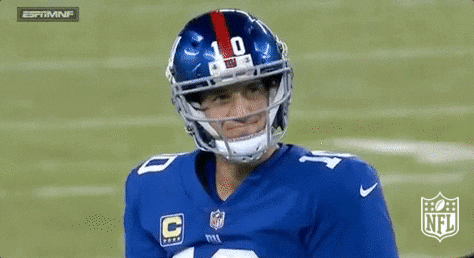 How about Eli just dropping to the ground on that one sack? Look, we're all used to Eli crumpling to the ground like a wilted flower to protect himself and 95% of the time, it's the right move. This time? Real bad decision. He had the opportunity to look back down, run out of bounds, or throw it away.
Eli still doesn't look comfortable. Silver lining though is he's starting to make throws with people all over him. Specifically, that three-ring circus of a throw to Sterling Shepard while getting crushed and a dump-off to Vereen while getting pulverized. Reminded me a little of the 2012 NFC championship game. He's gonna have to do that for the Giants to be successful.
Really hate to nitpick but even on the touchdown toss to Engram, Eli hesitated way too long on a wide-open target but he almost overthrew him. That's about as easy as it gets and Eli nearly botched it.
You could tell Eli didn't want to run a play on that fourth and goal. He intentionally got that delay of game to get out of that spot for sure.
Meanwhile, Matt Stafford is worth every penny he got. He went up against a top defense and managed to escape the rush, avoid sacks, and pick up positive yards. I was waiting for the booth to do one last QB comparison and show thumbs up for Staff and one down for Eli.
Jerry Recco of WFAN's "The Morning Show" with Boomer actually suggested that maybe Geno Smith would be better suited to start over Eli considering Eli's lack of mobility and I strongly considered it.
Brandon Marshall has lost all his mojo, has no clue how to read the playbook, or just straight up detests Eli. My man dropped one CRITICAL ball down the right sideline that would've put the Giants in an excellent position to score, had his hands on two more (one of which could've been a touchdown had he "high pointed" the ball), then couldn't stay in bounds on another. I'm not making fun of Brandon's mental health issues, but maybe this is a mental health issue and we need NY's wide receiver whisperer on the case.
Odell is obviously not 100%. He tried to make it look like he was but I'm not buying it.
Hell if the receivers can't find daylight, maybe just rotate targets to the three tight ends. Ellison and Adams seem to do more than Shepard and Marshall. Marshall is a ghost and Lewis was trying to find Clark all night. Might as well bring Cruz back and stick him in the slot.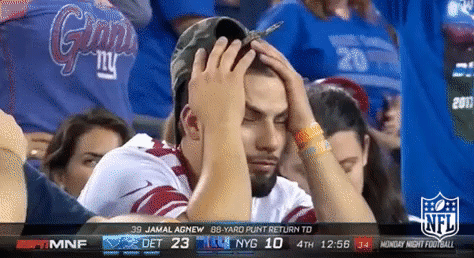 Orleans Darkwa pumped some life into the DOA run game and is removed from the field. Shane Vereen somehow missed a gigantic hole on a shotgun draw near the goal line that everyone and their mother knew was coming. Vereen also ran his route short of the first down marker on a monumental fourth down. Is he gun shy from the injury?
Jerrell Adams looked real damn good running that fly/wheel pattern for the big gain. Sucks Eli couldn't put more behind the throw, Adams might've taken it to the house.
Evan Engram getting popped on that throw down the left sideline in the 4th and not holding on to the ball. Lesson learned I guess? Hard to fault him, but if Tyree can make the Helmet Catch, you can make the Crotch Catch.
Not to mention, the rook scores the first touchdown of the Giants season and of his career then gets flagged for unsportsmanlike conduct. The penalty yardage gets tacked on after Rosas kicks the ball out of bounds, giving the Lions possession at the Giants 45. Even when the offense does well, they screw over the D.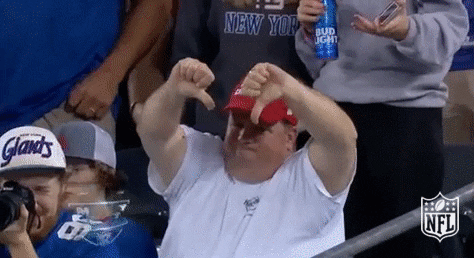 All these "weapons" and we've scored 13 total points through two weeks. The Bucs and Dolphins have each scored more through 1 week.
The offensive line was slightly more tolerable without Bobby Hart. That ankle is gonna be a thorn all year. Might as well sit him and get healthy.
Other than one really REALLY bad holding penalty, Brett Jones held his own.
Ereck Flowers is a mess but he's getting zero help from running backs or tight ends. On one play, Darkwa even tripped him. Can a brother get a chip block once in a while? By the way, it's no surprise that when you try to spell Ereck, autocorrect suggests "wreck". You can't help but slow down and rubberneck at his blocking. Ansah probably could've had five or six sacks if he weren't so gassed towards the end.
Gruden made a helluva point: Why not put Pugh at left tackle and Flowers at right? For real, could it be any worse?
Most hated Giants legend Tiki Barber said Eli can't "do it anymore" or "make them great" and might end up in a body bag in three weeks and, for once, I agree. THAT IS A SIGN OF THE APOCALYPSE!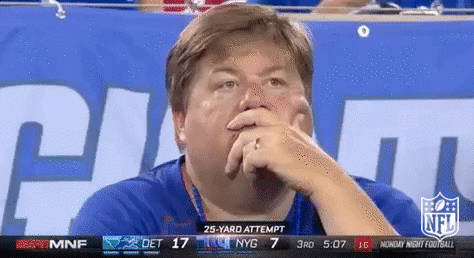 I get it. The Lions are good. They were ravaged by injuries last season. Ansah with the ankle. Diggs. Staff with the bum thumb. I wasn't surprised they won. I was surprised that despite the putrid display the Giants put on, they were still in the game, still had opportunities and still blew them.
Gruden kept saying this wasn't the coach's fault. Surprise, surprise since Gruden was a coach. No, he put the onus on the players – the skill positions – for failing to make plays. And it's hard to disagree.
Don't tell me to relax. Don't tell me it's fine. If you're saying that, you're the problem. Start to panic. Feel the urgency. And raise your level of performance. Play with a volcano under your keester, dude!
Unless the Giants' offense breaks out the smelling salts and wakes the fugg up, we'll be reliving 2013 and not recreating the statistical improbability that was 2007.