The NY Giants fell to 0-3 after a 61-yard game-winning field goal from Philadelphia Eagles kicker Jake Elliott as time expired in Week 3 of the 2017 NFL season. Can the Giants do what hasn't been done since the 1998 Buffalo Bills?
I'm not even angry. I'm actually impressed. The 2017 Giants have managed to outdo their predecessors in all-time most heart-wrenching ways to lose. Which is saying a lot.
If you're Brad Wing, do you even show your face in the locker room or do you just Uber in your uniform back to East Rutherford? Check that, do you go straight back to the Bayou at LSU and black the hell out?
Sure. Yeah. I know. Brad Wing's not the only Giant to blame in this fiasco. But, if you're blaming the Giants defense, you can escort yourself right out of this website. That unit had to be on the field for almost forty frickin' minutes in 90+ heat and ~60% humidity. Pin this L on McAdoo 1,000%.
Pin this L on McAdoo 1,000%. Horrible play-calling time after time. I feel like Tony Romo in the broadcast booth, predicting Giants offensive plays before the snap. Not to be one-upped by a fellow Cowboys QB, TROY AIKMAN was correctly predicting plays!
Fact is the final Giants offensive drive was a colossal trash heap. We're talking trash heap upon trash heap. Garbage mountain. Remember that scene in Idiocracy when Luke Wilson arrives in the distant future and looks out the window? That was the Giants final offensive drive.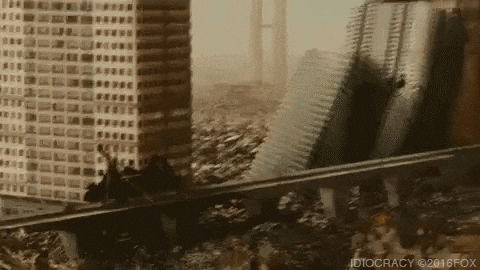 Illegal Shift aka somehow not getting set before snapping the ball. Inexcusable.
Holding on two different offensive linemen. Could you pick a worse time to hold?
Eli throwing a 1-yard swing pass on 2nd down and FOREVER when the Eagles are playing baby soft coverage.
Leaving time on the clock for this…
Blame John Jerry for pulling a bush league move with the Giants GUARANTEED to force a 12-players on the field penalty on third down. If the Giants convert there, they run off way more clock and possibly score the game-ending touchdown. Goddamn, dude. Be BETTER.
Blame Eli Apple for not knowing how to play cornerback. Seriously, if you're the Eagles how do you not throw on him all day? My man had like 80 yards worth of penalties against him.
Ben McAdoo has ZERO control over this team. In Week 2, Evan Engram scored a game-tying touchdown and grabs his crotch, 15-yard penalty that ends up putting the Lions in a position to score 3 before the half. This week, Odell decides to do an impression of a dog peeing. I don't care how good Odell is, LOSE YOUR MIND on that guy!
Honestly, McAdoo is out of his element. He's Donny in The Big Lebowski. He's a child who's wandered into the middle of a movie theater. Can you imagine if this team didn't have Odell Beckham? You'd be hard-pressed to find another receiver who could make both those touchdown catches.
MAJOR props to the referees in this contest. Holy macaroni art gallery! That call on the Sterling Shepard touchdown catch was one for the ages. And no review from McAdoo. Just top-notch coaching right there.
The offensive line finally stepped up. Bobby Hart, you're officially a backup. This is the line the Giants roll with moving forward. For once, Eli actually looked somewhat comfortable against an Eagles pass rush that's among the league's best. Granted, Philly had some injuries on that side of the ball, but still a marked improvement from the turnstile performances the first two weeks.
How bad do the Giants miss BJ Goodson? If the Eagles were smart, they would've run the ball 50 times. Right at the middle linebacker. I watched a video of LT single-handedly winning the 1982 Thanksgiving game against the Lions on YouTube and I got a volatile mixture of nostalgia and depression. The Giants will NEVER have another linebacker like that.
On a positive note, the Giants offense finally scored more than 20 points in a game for the first time since the Big Bang…
That was after being so bad that the Eagles went for it on 4th and 8 on the Giants 45…
I'm not gonna lie. When the Eagles went up 14-0, I said the game was over. I was wrong. I also said "Cuncel da Saeson" and I admit that might have been a tad premature. But, snack on this: since the playoff format expanded to 12 teams in 1990, only one squad has started 0-3 and made the playoffs: the 1998 Buffalo Bills.
***UPDATE (9/26/17): Yeah, so I was wrong about this. There have been a few others… 1992 Chargers (Started 0-4, finished 11-5, lost in AFC divisional playoffs), 1995 Lions (Started 0-3, finished 10-6, lost in NFC wild-card playoffs)***
Hop on in the wayback machine as we transport to my freshman year in college (old much, Neal?). The 1998 Giants were an abomination. We finally realized Danny Kannell doesn't know how to throw a football and somehow Kent Graham was considered a savior.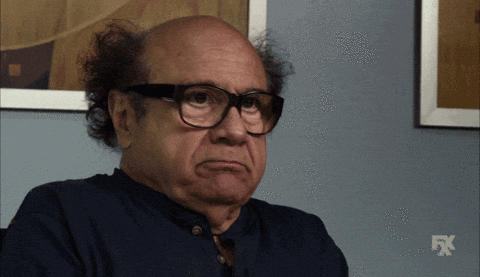 The 1998 Bills, on the other hand, had the terrifying tandem of Doug Flutie and Rob Johnson. After going 0-3, the 1998 Bills reeled off five straight wins then went 5-2 over the last seven. Both losses were by a touchdown or less.
The 10-6 record earned by the 1998 Bills was good enough to secure a Wild Card spot in the playoffs. They'd lose in the first round to the Dolphins 24-17 in Miami thanks to five turnovers.
During the five-game win streak, the Bills got an impressive win over the 49ers, a win over the Colts led by rookie Peyton Manning (3 of 12 on third downs), a one-point victory over the previously undefeated Jaguars (AFC Central champs coached by Tom Coughlin), a decisive W against the winless Panthers, and a fourth-quarter comeback against the Fins.
Other than divisional opponents, the Bills faced the Bengals, Raiders, and Saints – all losing / non-playoff teams.
As I stated in last week's recap, the scheduling gods don't look down kindly on the 2017 Giants. Even if this roster somehow some way strung together a five-game winning streak, the second half of the season after the bye is far from a walk in the park. I can't foresee a 5-2 finish.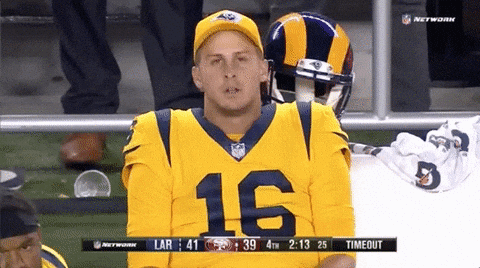 Week 9 – November 5 1:00PM ET vs. LA Rams
On Saturday, September 9th, this was HANDS DOWN a Giants win. Now? Could be another barn-burner lost on a Herculean field goal. If the Big Blue loses this one, I'm taking the rest of the season to find myself in the Himalayans.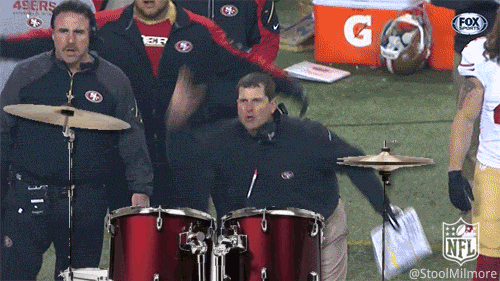 Week 10 – November 12 4:25PM ET @ SF 49ers
Pencil in a win. Now hold up. I didn't say "pen" in a win. PENCIL. Who knows what kind of witchcraft Brian Hoyer, Carlos Hyde, and Pierre Garcon concoct.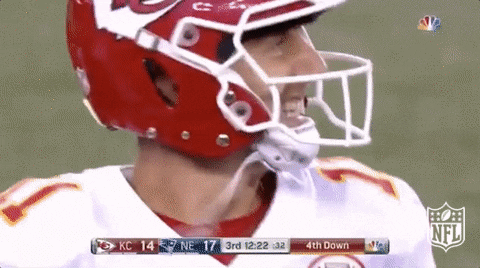 Week 11 – November 19 1:00PM ET vs. KC Chiefs
I might go to this game. Last time I went to the Chiefs-Giants game, Tiki Barber had himself a day. Remember when Paul Perkins was billed as Tiki 2.0? Good times.
Week 12 – November 23 8:30PM ET @ Washington
Thanksgiving night? There's not enough turkey in the world to send me deep enough into a food coma to tolerate how badly the Giants will lose this one. I'm sure the Pilgrims have some kind of secret weapon buried under Plymouth Rock that the Giants could employ. Too soon? Yeah, okay.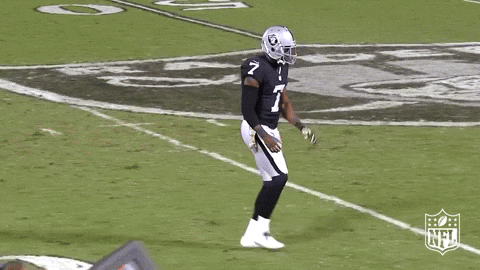 Week 13 – December 3 4:25PM ET @ Raiders
PASS. I'm not saying the Giants should pass the ball, I'm saying the Giants should click "Skip" on this game. It'll only end poorly. Stay healthy. Save your energy. Live to fight another day.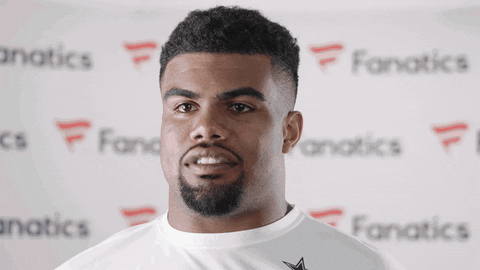 Week 14 – December 10 4:25PM ET vs. Cowboys
Make Ezekiel Elliott want to quit football.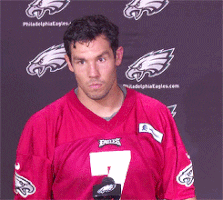 Week 15 – December 17 1:00PM ET vs. Eagles
Run up the score.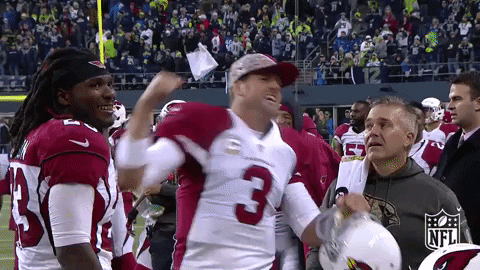 Week 16 – December 24 4:25PM ET @ Cardinals
Hand Carson Palmer his first social security check.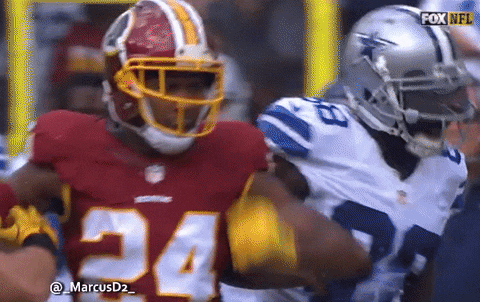 Week 17 – December 31 1:00PM ET vs. R-words
Win the second Wild Card spot.
Say the Giants take care of the NFC West and win their home games against divisional opponents. That would give them a 6-3 finish. They'd need to win the next four games against Bucs (in Tampa), Chargers, Broncos (in Denver), and Seahawks.
That's really your only hope. At this pace, I'd be shocked to the core if they're able to break even at 8-8.