The 2018 New York Giants will need to get creative in free agency. Here are the top free agents on offense the Giants should target.
If you read my post on the impending NY Giants free agents then you know new GM Dave Gettleman and his revamped scouting process will need to fill a lot of vacancies. He'll need all the help he can get and I'm willing to put my name on the line in the name of talent evaluation. Let's get crackin', starting with the offense.
OFFENSE
The Giants offense has been stagnant for two consecutive seasons. Heading into 2016, that unit had the makings of something special. The powerhouse scoring machine never got into gear and needed the re-fortified defense to bail them out on multiple occasions. Couldn't get any worse in 2017, right? I don't know, I don't remember. I blacked out during Week 5 and went into a coma.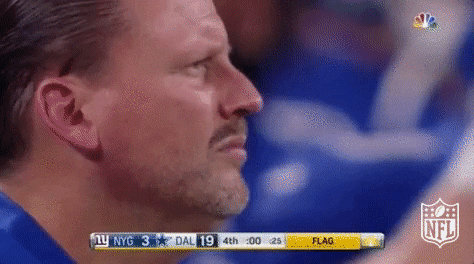 People blame Eli. They blame the running backs. But it's clear former GM Jerry Reese REALLY fucked up the offensive line big time. Before this season, the Giants opted not to extend Justin Pugh and Weston Richburg. Not a good sign. Those two linemen saw their seasons cut short by injury in 2017 and I don't see why they should come back in '18. Brutal. I know. I'm out here tryna win championships.
Gawk at the NFL's top 12 rushing teams by rushing yards per game:
Jacksonville Jaguars – 141.4 – made playoffs
Dallas Cowboys – 135.6 – in playoff hunt
Philadelphia Eagles – 132.2 – made playoffs
Carolina Panthers – 131.4 – made playoffs
New Orleans Saints – 129.4 – made playoffs
Buffalo Bills – 126.1 – made playoffs
Minnesota Vikings – 122.3 – made playoffs
Los Angeles Rams – 122.1 – made playoffs
Kansas City Chiefs – 118.9 – made playoffs
New England Patriots – 118.1 – made playoffs
Baltimore Ravens – 116.0 – in playoff hunt
Denver Broncos – 115.8 – yikes (bad QB play)
Two of the other playoff teams – the Falcons and Titans – were in the top half. The Steelers were the only playoff team in the bottom half of the league in rushing. I have no idea how that happens with Le'Veon Bell in your backfield.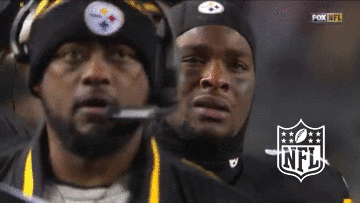 It'd be great to get an offensive line that can protect Eli. It'd be even greater to get a respectable ground game to open up the play-action pass, which would give Eli and his offensive line an extra half-second of time.
The 2007 Giants were the fourth best rushing team in the league and won the Super Bowl. The 2011 Giants were dead last in rushing yardage and won the Super Bowl thanks to Eli Manning, Victor Cruz, and Hakeem Nicks.
That 2011 Super Bowl season set a dangerous precedent that the team has yet to correct. It made the fans and the front office believe that Eli and the passing attack would continue to bail out the fledgling ground game. While Manning almost pulled it off in 2012, we saw what happened over the next five years.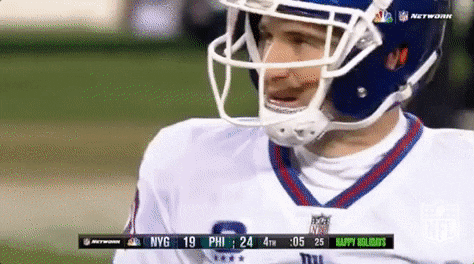 No more messin' around, folks. Get 'Em Gettleman has already laid the hammer down on Ereck Flowers and Bobby Hart. I would be shocked out of my goddamn socks if Flowers is the starting left tackle for the 2018 season opener. The bell tolls for thee. The clock has struck midnight. It's time to bring in some new blood.
Here are the free agents the Giants should consider signing broken down by position:
RUNNING BACKS
I wouldn't mind if the Giants drafted Saquon Barkley with the #2 overall pick but the logical part of my brain thinks that selection stinks. You can point to Todd Gurley, Kareem Hunt, Le'Veon Bell, Ezekiel Elliott, and LeSean McCoy all you want. You put those guys on the 2016 or 2017 Giants and they wouldn't crack 1,000 yards. @ me, homey.
Orleans Darkwa finally got his chance to shine and he performed well. Was it well enough to get a fat contract? No. Would be great to have him back at a modest cost, though.
Wayne Gallman has some sweet moves but can't hold on to the ball.
Paul Perkins needs to totally redeem himself. I'm hoping he bounces back.
Shane Vereen shouldn't return but wow did the Giants fuck up how they used him.
I'm not high on signing a free agent but if they lose Darkwa, they'll lose a workhorse.
Age: 26
While Dion Lewis had a higher grade in 2017, I'm not falling for another Pats running back (*cough* SHANE VEREEN *cough*). They're a product of the system. Le'Veon Bell will cost way too much money. Pat Shurmur should bring over his 26-year-old back.
I hear you. Stop shouting. McKinnon's not a workhorse. I get it. If signed, he'd be the smallest back. But you can't argue he'd be an upgrade on third downs or a change of pace. He'd fill the void left by Vereen.
Perkins has shown he can carry the load over a chunk of the season. It's possible 2017 was a mirage. I honestly don't know what Gallman is. He's got burst and makes tacklers miss but are you feeding him 20 times a game? Prolly not.
WIDE RECEIVERS
Brandon Marshall's got to be gone, no? Whether he's traded or released before or after June 1st, the Giants will take on $1M in dead cap. The $5.2M owed to Marshall in 2018 could and should get you way more bang for your buck. That healthy chunk of change doesn't need to get funneled back into the WR group, though it should go towards Odell Beckham next monster contract.
As a group, Giants wide receivers have the third highest salary on the team and the 7th highest in the league. Even with Marshall, Shepard, and Beckham healthy, that unit struggled to earn their paychecks. Bringing in a big body like Marshall made sense but it's clear he's way past his prime and couldn't pick up the playbook quickly enough.
The answer could be as simple as splitting out Engram more. Evan could be that big body receiver. Another tall, physical target wouldn't hurt either.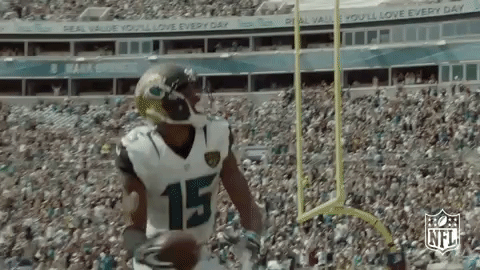 Age: 25 | Height: 6'3″ | Weight: 220 pounds
A-Rob started one game and caught one pass in 2017 before suffering a season-ending torn ACL. In the two seasons prior to that, Robinson started every game the Jags played and put up almost 2,300 yards and 20 touchdowns, making the Pro Bowl in 2015.
PFF ranked A-Rob as the 8th best impending free agent, stating:
"Robinson has proved that he can produce as a game-changing deep threat, evidenced by his stellar 2015 campaign, where he racked up a colossal 672 receiving yards from passes of 20 or more yards downfield, the most ever recorded by PFF."
Yes, his catch percentage stunk in 2016 but Robinson will only turn 25 in late August. The Jaguars look like they don't miss their second-round pick of 2014 as Keelan Cole came on to lead the team in receiving yards.
Not gonna lie, the non-contact torn ACL scares me but it could also lower his asking price. The Giants better hope his price tag gets slashed because Robinson's market value is around $13.9 million per year. He's expected to sign a contract comparable to those of DeAndre Hopkins, A.J. Green, Dez Bryant, and T.Y. Hilton. To me, that's crazy. Green and Hopkins are tier-1. Bryant and Hilton have been known to disappear.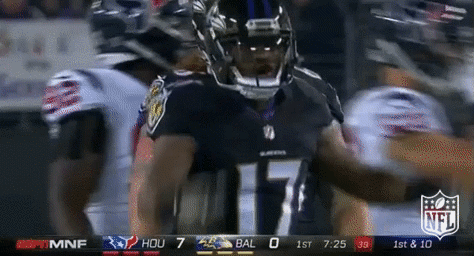 Age: 32
I see your eyes rolling. Yes, I'm semi-serious. On the surface, Wallace isn't a fit. He'd probably fist-fight Beckham on an hourly basis. The dude has respectable stats. He's surpassed 1,000 yards three times and come close to doing it three other times. Plus, he's as consistent as they come.
You're almost guaranteed 50-60 catches per season, 4+ receptions and 50+ yards per game. Take away the possible personality clash and everybody would sign up for that productivity. He'd definitely give you more than Marshall did.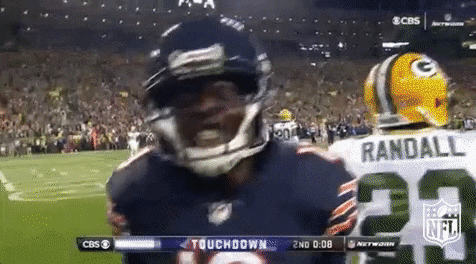 Age: 28
It's not a name that tickles your pickle and in some circles I'm sure he's considered a first-round bust but here's what Wright could give you per season and per game:
14 games / season
57 catches / season
643 receiving yards / season
3 touchdowns / season
4 receptions / game
47 receiving yards / game
The numbers are somewhat skewed up because of his monster 2013 year but the guy's fairly consistent and hasn't seen a catch percentage below 60 percent over his six years in the league.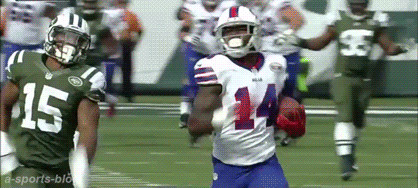 Age: 25
Here's another former first-rounder who hasn't really lived up to expectations. He's got a bigger body than Kendall Wright. His first two seasons were exceptional but he hasn't been able to bounce back after missing half of 2016. His yardage was way down in '17 but he did reel in 8 touchdown passes, seven of which came in the red zone (tied for fourth-most in the NFL).
Supposedly, Watkins loves LA and doesn't want to leave. The Rams also have plenty of space under the cap to bring him back ($45M).
Spotrac has Sammy's market value at around $5.9 million per year, which is on par with contracts signed by Jermaine Kearse, Markus Wheaton, Jeremy Maclin, and Kenny Stills. Kearse and Wheaton could win you games, Maclin and Stills produce but aren't clutch playmakers.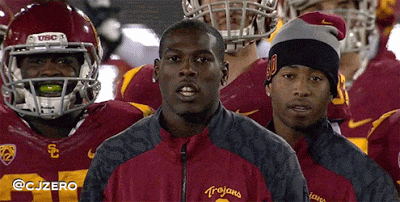 Marqise Lee – WR, Jacksonville Jaguars
Age: 26
Lee looked like a bust his first two seasons in Jacksonville but has come on the past two years. He had more starts in '17 than he did in '16 but put up smaller numbers. Despite that, he still led the team in receptions and was second in yards.
Lee's market value is $7.5 million per year, putting him in the same ranks as Keenan Allen, Marvin Jones, and Robert Woods. Each of those receivers has been vital to their team's success.
The Jags don't have a ton of impending free agents but they also don't have a bunch of space under the salary cap. Will they keep both Lee and Allen Robinson? Possibly. Seeing how Keelan Cole stepped up, they might decide to only re-sign one.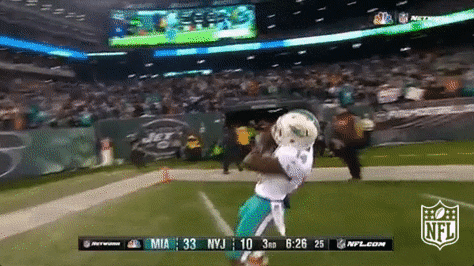 Age: 25
Landing Landry would be Odell Beckham's wet dream come true. How many of Beckham's posts on Twitter and Instagram have been Photoshops of he and Jarvis? How many are highlight videos of his former LSU teammate? Is it possible for a wide receiver tandem to run routes while holding hands?
Miami has only around $9 million under the cap, which places them third from the bottom. They've got 17 impending free agents. It's estimated Landry will fetch around $14 million per year, the same amount that Allen Robinson might get. Jarvis deserves that money, A-Rob doesn't.
In four years, Landry's been to two Pro Bowls, has notched two 1,000-yard campaigns (coming within 13 yards of a third in '17) and led the NFL in receptions this past season.
PFF ranked Landry as the 10th best impending free agent, adding:
"Since he entered the league in 2014, Antonio Brown (472) and Julio Jones (411) are the only two wide receivers who have logged more receptions than Landry's 400… Landry has generated a passer rating of 124.1 on his red zone targets over the last two seasons, the second-best mark among wideouts with at least 25 red zone targets since 2016."
With limited cap space and Beckham's fat contract coming down the pike, it's unlikely the Giants could make an offer and not have the rest of the team suffer.
Other WRs to consider: Paul Richardson – WR, Seahawks, Eric Decker – WR, Titans
OFFENSIVE LINEMEN
Josh Kline – G, Tennessee Titans
Age: 28
After two seasons filling in here and there with New England, Kline became a starter in 2015 and has become a dependable stalwart for the Titans. True, 2017 was the first season Kline started all 16 games but you can't discount 6 playoff games in five years and a Super Bowl championship.
Tennessee has around $50 million in space under the cap (ninth most in the league) and 11 impending free agents, so they should be able to bring Kline back. Kline's market value is an estimated $10.2 million per year, placing him amongst Kevin Zeitler, Kelechi Osemele, Trai Turner, and David DeCastro.
Pro Football Focus graded Josh as an average guard. I can't really justify paying eight figures a season for average.
Nate Solder – T, New England Patriots
Age: 30
Solder's tallied 95 regular season starts and 15 playoff games over his 7-year career. The one season he didn't have an Approximate Value of at least 8 (according to Pro Football Reference) was in 2015 when he only started four games. Other than that down year, Nate's only missed two starts. Yet, no Pro Bowls. He's okay, not good.
PFF ranked Solder as the 13th best impending free agent, remarking:
"[H]e has always been one of the more consistent run-blocking tackles in the game and has achieved run-blocking grades above 80.0 in 5-of-7 professional seasons."
Nate got an average grade from PFF in 2017. The Pats have less than $20 million under the cap and 15 impending free agents. Solder's market value is estimated to be $13.2 million per year, which is on par with Russell Okung, Riley Reiff, Eric Fisher, and David Bakhtiari.
Despite being on the older side and getting the 'average' tag from PFF, Solder is far more tempting than Kline. The Giants really only have enough cash to make one big splash in free agency and they'd be foolish to not kick the tires on Solder. Of course, it doesn't help the market for starting tackles is slim.
Age: 28
Seven years into his career, Fusco's only had two subpar seasons. PFF gave him an average grade.
The Niners have the most space under the cap and 18 impending free agents. The bulk of their available money will probably go to re-signing Carlos Hyde and Jimmy Garoppolo.
I don't see San Fran letting Fusco slip away, especially now that they've got their franchise quarterback and have one of the best ground games in the NFL.
Age: 26
This is the free agent signing most likely to happen. The Panthers have less space under the cap than the Giants and 13 impending free agents, none of whom are as high priority as Norwell.
Andrew hasn't missed a start the past two seasons, has played in six playoff games (including the Super Bowl) over his four-year career and was a First-Team All-Pro in 2017. PFF gave him a "high quality" grade, ranking him as the third best guard in the NFL.
PFF ranked Norwell as the 7th best impending free agent, noting:
"He was also the only offensive lineman in the NFL to log at least 500 pass-blocking snaps without allowing either a sack or a quarterback hit, which makes him one of only four guards who have achieved this feat since PFF started collecting data back in 2006."
Spotrac estimates Norwell's market value to be $11.7 million per year. If the Giants had a starting left tackle, signing Norwell would be THE must-sign free agent. But, with Flowers struggling and begrudgingly going to the right side, the Giants might have to pass on Norwell to land a tackle.
Other O-linemen to consider: Chris Hubbard – T, Steelers, Ryan Jensen – C, Ravens, Cameron Fleming – T, Patriots
***
What a tough spot Gettleman's in. Do you break up whatever chemistry you've tenuously built with Pugh, Richburg, Jerry, and Flowers? Or do you wipe the slate clean? Given their finances, can the Giants even assemble a line through free agency? Instead of one big signing, do you just throw a bunch of bodies at the problem through frugal moves in the market and the draft? What a wild ride this offseason will be.