The New York Giants have 20 players scheduled to enter free agency in 2018. Here's a rundown of which players should stay and which should hit the bricks.
With only around $20 million of space under the salary cap for 2018, GM Dave Gettleman and the Giants front office will have to get crafty with how they spend. They can't just sign three of the top free agents and ride them to the Wild Card.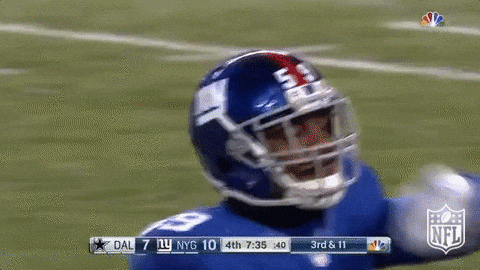 AGE: 26
2017 AAV: $591,140
DK had 35 starts in 52 games played over four seasons. In 2017, Kennard almost equaled his sack total from his rookie season in 2014 but he also had his lowest amount of solo tackles. Considering Devon was a 5th round draft pick (and taking into account the Giants poor draft history), he's actually done better than most. Still, I don't think anyone's chompin' at the bit to keep 'em.
VERDICT: Thank you for your service.
AGE: 26
2017 AAV: $603,200
"The Missile" played 38 games with two starts in three active seasons. Missed all of 2015. It's awesome Berhe laid the lumber. Not so awesome those lumber lays left him concussed. My man should retire and save his brain.
VERDICT: Retire, please.
AGE: 27
2017 AAV: $645,000
I will forever love King for the second touchdown he had against the Eagles in December. His catch percentage stunk but he was the only receiver that showed any kind of promise after Beckham, Marshall, and Shepard went down.
VERDICT: Give 'em a shot in case lightning strikes thrice.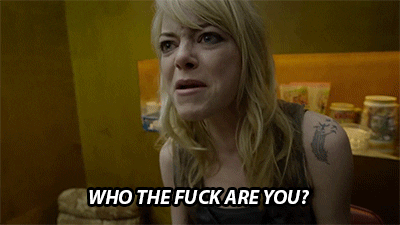 AGE: 27
2017 AAV: $690,000
Real talk. Who is this guy? I pulled this list from Spotrac. I've never heard or seen this dude's name before. Can you imagine earning almost $700k and no one knows you're on the team? What a life.
VERDICT: We hardly knew ye. Like, at all.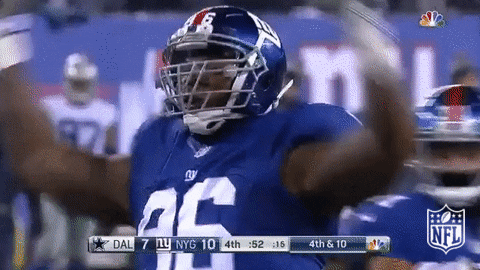 AGE: 25
2017 AAV: $750,903
Boy, that 2014 Draft is a hard one to swallow once you get beyond Odell Beckham, huh?
Weston Richburg – keep reading for my LIQUID HOT MAGMA "TAKE" below
Jay Bromley – The numbers don't really stand out. His most productive season was in 2015.
Andre Williams – gone after two seasons
Nat Berhe – second least valuable of the crop
Devon Kennard – I'll probably regret letting him walk but would be happy to bring him back as a backup at a similar salary.
Bennett Jackson – practice squad, IR, waived, cut before 2016
VERDICT: Godspeed.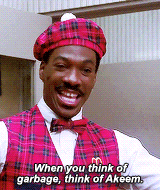 AGE: 28
2017 AAV: $775,000
The former second-round pick of the Titans in 2011 played in six games with zero starts for a linebacker-bereft Giants squad in 2017.
VERDICT: It's been fun.
AGE: 27
2017 AAV: $775,000
The undrafted free agent came in as a band-aid for a banged up and beleaguered Giants secondary that was missing Janoris Jenkins and Eli Apple. In five games played, he had 11 total tackles and one pass defended. Seems like any time there was a big completion, Morris' name appeared on-screen.
VERDICT: Best wishes.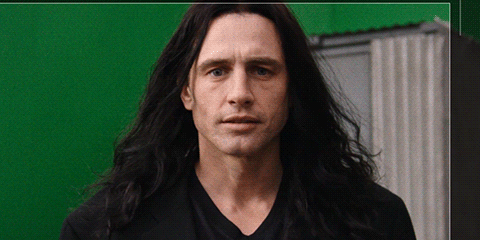 AGE: 30
2017 AAV: $855,000
Herzlich has been a great story for the Giants. Now he needs to move from the field to the sidelines. Keep him in the organization as the Head of Motivation.
VERDICT: Hand him a whistle and a visor. AGE: 32
2017 AAV: $900,000
I don't know how you have the last name Greco and your first name isn't Roman. Easy win right there. Especially if you're a man that's into men. John Greco is a large individual. Like a few others on this list, Greco was signed so the Giants could actually field a team in the latter months of the season. The former Ram and Brown played in six games with no starts. He often came in when John Jerry was shaken up then he'd get called for holding.
VERDICT: Pass.
AGE: 30
2017 AAV: $900,000
I gotta give props to Shep for coming back and plugging the hole at middle linebacker. he had six starts in seven games played with 49 total tackles, four passes defended, and of course the two picks against Washington in the season finale. Maybe it's recency bias but part of me thinks a guy off the street could've done a lot worse.
VERDICT: Thank you for your service.
AGE: 26
2017 AAV: $1,100,000
RossCock came off his best season in 2016 with the Steelers to mixed reviews with the Giants in '17. Nine starts in 16 games played with a career-best three interceptions (zero of which I remember… weird) and 11 passes defended. He was often targeted. He often got burned for a couple big passes. He got pegged with a few pass interference calls. All that said, Pro Football Focus gave him an above average grade. The $1.1 million price tag seems right on the brink of reasonable. If he goes too high, I think I'm fine seeing him go.
VERDICT: Re-sign if reasonable.
AGE: 25
2017 AAV: $1,100,000
In 2017, Darkwa Duck (horrible nickname) had his most productive season in a Giants uniform. Orleans tallied 751 rushing yards and five touchdowns in 15 games and 11 starts. When he got 20 or more carries in a game, the Giants won. That said, he only had two 100-yard games with one coming against a Washington defense that had basically given up.
His stats were comparable to Bilal Powell, DeMarco Murray, LeGarrette Blount, Marshawn Lynch, and Latavius Murray. All brand names that had less-than-stellar years. Of running backs with 200+ carries, Darkwa is the sixth highest-graded free agent running back. So he could see some offers for teams lacking a workhorse.
I like the Darkwa-Gallman combo. With a legit offensive line, they could be a top 10 duo. I'd really like to know why this franchise was so hesitant to hand Darkwa the keys. He seems like he could handle 20 carries a game but can he do it for 16 straight starts?
At $1.1 million, he's of great value. However, is he worth paying $2 – $5 million per year? Tough to say. PFF handed him a below average grade so losing him wouldn't be catastrophic.
VERDICT: Running backs are expendable.
AGE: 27
2017 AAV: $1,200,000
Hand up, a part of me thought Geno could've been a redemption story on par with Kerry Collins. If it weren't for the Ben McAdoo benching Eli fiasco, I'd be fine with bringing him back. That Raiders game wasn't a total turd festival. Sure, he fumbled the ball away a couple times but he kept the team in the game with his legs.
Spotrac says Geno's most similar to Brian Hoyer who makes half what Smith does. Would've been nice to see Smith get some more snaps down the stretch so you can make a more informed decision but given how everything panned out, he's probs gones, Hoss.
On the flip side, I'll leave you with this: Geno had the fifth highest grade among free agent QBs. Small sample size but he out-performed signal callers with similar snap counts – Sam Bradford and EJ Manuel.
VERDICT: Don't get punched on the way out, 'cuz.
AGE: 26
2017 AAV: $1,219,338
The Colorado State product earned the fourth highest grade among free agent centers despite missing most of the 2017 season with a concussion (VERRRRRY suspicious). His replacement Brett Jones got a grade of 63.9. Jones is 26 and is a restricted free agent. Reports indicate the Giants are okay with Jones starting if Richburg asks for too much.
This is the second toughest decision Big Blue will have to make on this list. Spotrac thinks Richburg is most similar to Alex Mack (32, $9M), Evan Smith (31, $396k, UFA), Max Unger (31, $6.5M), John Sullivan (32, $4.9M), and Eric Wood (31, $10.6M). Odds are his market value will be in the $5M – $10M per year range. If it's on that lower end, you'd have to give a strong consider.
Richburg only missed two starts prior to 2017 and was arguably a borderline Pro Bowler in each of those seasons. PFF had Weston as one of 2015's biggest Pro Bowl snubs. A torn ligament in his hand limited his play in 2016. His pass-blocking has never been in question (as he was fourth highest-graded at his position through 7 weeks in '17) but his run-blocking has been subpar.
Granted, the offensive line is typically worse without Richburg. Should the Giants buy all of PFF's hype and love for Weston. The lack of options on the free agent market will make this negotiation a nail-biter.
VERDICT: Play the sad violin and turn the page with heavy hearts.
AGE: 26
2017 AAV: $1,797,000
I like rooting for Kerry Wynn because he's an undrafted free agent who got a chance to shine in 2015 but, ultimately, he hasn't been a breakout player.
VERDICT: Keep on keepin' on (somewhere else), Kerry.
AGE: 27
2017 AAV: $2,086,475
Everyone loves this dude, myself included. He's got the makings of a leader. Problem is he can't stay on the field. 63 starts in five seasons. Hasn't played a full season since his rookie campaign when he made the Pro Football Writers' Association All-Rookie Team. Only 19 games played over the past two seasons.
In a contract year, Pugh got a poor grade from PFF but the market for starting tackles is scarce. Justin's the fifth highest graded free agent among tackles with 300+ snaps and eighth highest among guards with 300 or more snaps.
Spotrac's valuation places Pugh in the company of Jahri Evans (34, $2.8M), Josh Sitton (31, $6.75M), Jermon Bushrod (33, $1.7M), Andy Levitre (31, $7.8M), and Joe Berger (35, $905k). My guess is he'll aim for the $7M-$8M but end up with closer to $3M-$5M annually.
VERDICT: With tears in my eye, I wave goodbye. Best of luck, you sexy fuck.
AGE: 30
2017 AAV: $2,666,667
The defensive captain got a very poor grade from PFF. The New Jersey native had the best season of his career in 2016 but missed half of 2017. Among free agent linebackers who took snaps in 2017, Casillas has the second lowest grade.
While he might be a leader in the clubhouse, on the field the Giants needs to be better at the LB position.
It's time for the G-Men to wipe the slate clean with their linebacking corps. Obviously, keep B.J. Goodson but escort everyone else out of the building. Get some fresh blood into that room and ramp up the bloodthirst.
VERDICT: He'd have to take a significant pay cut to stay.
AGE: 26
2017 AAV: $3,000,000
The former Chargers first-rounder rejuvenated the Giants run game or at least that's what Fluker supporters want us to believe. He got a poor grade from PFF and had the least valuable season of his five-year career.
Fluke's like the 18th or 19th highest-graded free agent among guards taking 300+ snaps.
VERDICT: No thanks.
AGE: 28
2017 AAV: $3,000,000
Keenan started three games of six played and registered his worst season since his rookie year. The former Redskin received a poor grade from PFF.
VERDICT: So long, K-Rob.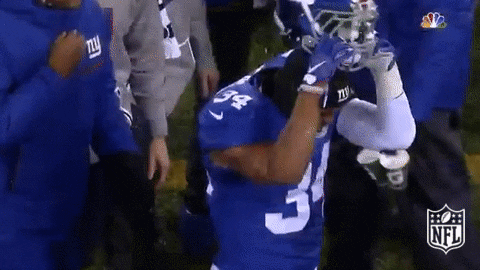 AGE: 28
2017 AAV: $4,116,667
You want a case study in how to destroy a top free agent acquisition, look no further than the Giants' complete mishandling of Shane Vereen. In 2017, Vereen put up the lowest rushing yards per game, rushing attempts per game, and yards per reception. His two least valuable seasons were his last two with the G-Men.
VERDICT: It's not your fault, Shane.
***
Woooooooo-wee. Did I just bid adieu to 18 of the 20 impending free agents? I believe I did. Not making any friends. Enemies galore. My name's prob getting deleted from the Christmas Card mailing list and it stings. But that's what has to happen for the Giants to incinerate 2017.
We need to be honest with ourselves. The players on this list haven't done enough to warrant keeping them on. I'm 100% positive two or three of these players will move on and make us regret not re-signing them. I'm also positive there are players out there in free agency and the draft that can give the Giants a better chance to win. This offseason should be off the charts.