I love Barstool Sports. I love pro wrestling. The two organizations are more closely related than you think. So, today's hypothetical is what if Barstool Sports personalities were pro wrestlers, managers, and/or announcers?
If you're familiar with my "work" (s'pompous), you'd know I'm a huge fan of Barstool Sports. I'd call myself a Stoolie but it would be slap in the face to the Truly™️ hardcore. It's true I've followed Barstool since 2007. In 2009, I almost applied to the head blogger position in NY. Then I watched KFC crush it. Then I watched Clem — a (NY) Giants-Mets fan who has night terrors aka my fraternal twin brother in arms — also rocket to the moon and beyond. During their ascension, I thought 'that could've been me' (s'arrogant).
Needless to say, my non-stop consumption of Barstool's product has made me realize that Barstool is very much like pro wrestling, chock full of magnetic characters.
I've followed professional wrestling off and on since I was 8. The Attitude Era arrived during the peak of my puberty (1997-2002) and definitely helped move things along. If you're bad at math, that's three decades of DDT decadence.
Just like wrestlers, Barstool personalities cut promos and have entrance songs. Just like wrestling, Barstool has heels, babyfaces, shoots, works, and kayfabe.
Here's a (mostly) comprehensive list of Barstool personalities and their pro wrestling counterparts:
NOTE – I've included my alternate choices for wrestling counterparts and some auto-generated wrestler names from Pro Wrestling Name Generator and WWE Wrestler Name Generator. Since there appears to be a lot of repetitiveness with the names, I occasionally tweaked / edited.
Dave Portnoy = Bobby "The Brain" Heenan
Barstool Founder Dave Portnoy is the ultimate heel. And while he can flex his wealth like the Million Dollar Man Ted DiBiase, act like the oppressive authority figure a la Vince McMahon, and pump glitzy, glamorous hype like The Nature Boy Ric Flair, Portnoy most closely resembles Bobby The Brain Heenan. If you want to pinpoint the exact moment when a light bulb went off over my noggin for this monster post, it was when Pres put out this video…
The instant my eyeballs saw the thumbnail on this video, I immediately thought of Bobby Heenan in a neck brace. Laura Wagner called Dave a sniffly little raisin just as Gorilla Monsoon called Heenan a weasel. The Brain had the uncanny ability of turning around just about anything said against him in his favor. And Pres continues to carry that torch.
Though DP might be most widely recognized as the One Bite Pizza Review dude, just about any piece of content benefits from having him in it. From Barstool Radio to The Golden Hour to Bar Rescue to Tucker Carlson to Monster Hits Only Club (to name a few), everything El Presidente touches turns triple platinum. If you can get through this Post-Super Bowl episode of the Barstool Rundown without laughing your dick off, you deserve a trophy.
ALTERNATES: Ted "The Million Dollar Man" DiBiase / Vince McMahon / Ric Flair
WRESTLING NAMES: Dash "Lover Boy" Volkov, Saint Titan, Wild Exodus
Erika Nardini = Stephanie McMahon
Barstool Sports CEO Erika Nardini is a power player and she doesn't even have the benefit of nepotism. When Erika speaks, people listen. Just like Stephanie, Erika's not afraid to mix it up with her employees. I can only assume Erika's husband is a snarling beast like Hunter Hearst Helmsley.
ALTERNATES: Sasha Banks (because she's The Boss), Charlotte Flair (because she's The Queen)
WRESTLING NAMES: Diamond Violet, Valkyrie "The Octopus" Sokolov
Big Cat = Hulk Hogan
Barstool Sports was an under-the-radar cult pre-Big Cat. The company was mentioned in hushed tones in the back corners of locker rooms. Then Big Cat happened.
I started following the Stool in 2007. My buddy's a classy Masshole so he'd constantly send me links to Barstool. Once KFC came on in 2009, I started paying closer attention. Then Big Cat debuted in 2012-ish and KFC Radio took off. Pardon My Take took the Pirate Ship to the moon, but more importantly to the mainstream.
To connect the dots, professional wrestling had been around for decades then a blonde bombshell named Terry Bollea came along, body slammed Andre the Giant in front of 90k+ in Detroit and Hulkamania exploded.
A shortlist of Big Cat's Greatest Hits include:
If you have 4 hours to spare, you need to watch Big Cat's electric chair from the Cubs World Series Game 7 clincher.
If you're still not convinced, you don't have to look any further than the Hulkster's theme song. Try to deny that Big Cat "fights for the rights of every man", or that he's "a real American". You can't. The 'stache don't hurt the comparison either.
ALTERNATES: The Rock (everything he touches gets better)
WRESTLING NAMES: Agent Stink Face, Riley "Bone Daddy" Moreau
KFC = Stone Cold Steve Austin
Stone Cold is the Texas Rattlesnake and Kevin Francis Clancy aka KFC is NYC's Steve Austin. Kevin hates EVERYBODY (blind people aka blindos, Al Jazeera, Honduras, etc), and has an unending desire to open a can of (verbal) whoop-ass on anyone in his way.
Both are drinkers, Austin with his cans of beer and Clancy with his bowls of wine. While Austin has the Broken Skull Ranch and Clancy is Team Indoors, one thing's for sure, if you kick their cage, they'll go full throttle on you until you're 6 feet under. T&P's to the poor souls that incur their wrath.
After Hulk Hogan left, there was a rough patch for the then WWF (92/93 – 96?). Then Steve Austin dropped his 3:16 speech after taking down born-again Jake the Snake and we got the Attitude Era. I'm not saying Barstool was in dire straits by any means pre-KFC but Clancy took Barstool to the next level with his vitriol (vocab flex) and his podcast KFC Radio.
While most people would've crawled into a hole and died after the fiasco that was his affair, Kevin pressed on and now spearheads Game of Stools, We Gotta Believe, the Barstool Rundown, and CCK when he's not doing a kajillion other things.
If you couldn't get enough of Steve Austin vs. Vince McMahon, you FOR SURE relish KFC vs. Pres. Few people in the organization can stick it to Portnoy like Kev.
ALTERNATES: Doctor of Thuganomics John Cena
WRESTLING NAMES: Dirty Juggernaut, The Surgeon
Kmarko Keith Markovich = Barry Horowitz
Kmarko is Barstool's Editor-in-Chief. He's also Jewish and loves to congratulate himself. Credit to him. Who the hell is Barry Horowitz? He was a Jewish pro wrestler whose signature move was patting himself on the back.
Randy Orton was a very close second. Why the Viper? Because just when you thought you were safe or maybe you even forgot about Randy, he pops up outta nowhere and RKOs the cock off ya body. Keith has never been a guy who hogs the spotlight, instead he opts for lurking in the shadows, laying in the cut, and waiting for his chance to strike. Ssssssss…
For those of you who think KMarko isn't athletic, buckle up and hold on to your butts…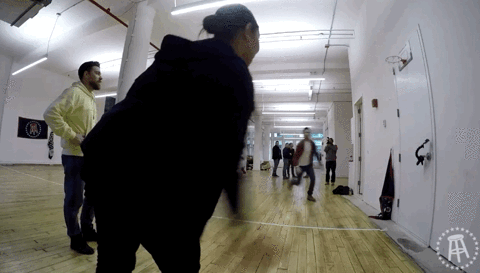 ALTERNATE: Randy Orton
WRESTLING NAME: Voracious Apocalypse
John Feitelberg = Shawn Michaels
Ooh OOH John! The Heartbreak Kid is a sexy boy. Not a boy toy.
Chicks think he's cute.
Despite what he says, Feits knows he's sexy.
He's got the looks that drive the girls wild.
He's got the moves, that really move 'em.
He sends chills up and down their spines.
He makes 'em hot.
He makes 'em shiver.
Their knees get weak whenever he's around.
They see him walk,
They hear him talk,
He makes 'em feel like they're on cloud nine.
That, my friends, sums up John Henry Feitelberg. How many times have you heard a girl leave a voicemail on KFC Radio about how her or her friend(s) want to bang Feits? The man-child is Barstool's Mr. WrestleMania. When the pressure is on and the stage is huge, Feits is a showstopper. How can anyone resist that OBESE lipper John has in this video?
Feits' finest videos include:
WRESTLING NAMES: Maverick Falcon, Enzo "Warrior" Sanders
Nate Blogg = James Ellsworth
This was a tough call. It was between Ellsworth and Paul Heyman. Nate's a WWE stan so I'm sure he's not ecstatic about my pick. But, if Nate had a bigger hand in Barstool's non-blog content (video, audio, etc.), I'd lean more towards Paul Heyman because Nate's able to stir the pot and ruffle feathers like no other. Spider Monkey can get cheap heat and also cut deep. But, his appearances are even more infrequent than Heyman's.
Why then would I go with Ellsworth? Well, because like Ellsworth, Nate's the underdog who gets a big pop from time to time. He's not the big, brooding beast who headlines and main events. He's the guy people count out or put down who ends up throwing a wrench in everyone's plans.
I'd be a fool not to mention Nate's never-ending feud with Smitty. Despite couples therapy, these two are forever linked in contempt for one another; Barstool's version of yin and yang.
ALTERNATE: Paul Heyman
WRESTLING NAME: Magnanimous Jackhammer
Chaps = Mick Foley | Mankind | Dude Love | Cactus Jack
Chaps has admitted that he's taken on a handful of personas over the years and no wrestler has been able to pull that off better than Mick Foley. Chaps went from Marine who got shot to Pastor-in-Training to unabashed Barstool blogger and Fancy Boy.
Foley had no fear when it came to wrestling — whether it was getting choke-slammed off a steel cage by the Undertaker or taking big bumps onto broken glass in barbaric matches with Terry Funk and Dusty Rhodes — and the same goes for Chaps and his no-holds-barred content.
From his never-ending battle against diarrhea to sexualizing pumpkins to his Alive Day (which celebrates him getting shot and surviving) to being completely obliterated during a presidential debate live stream, Chaps leaves everything out there on the field and ends every single day with his tank on E.
Case in point: Pete Davidson. The youngest SNL cast member was riding high, dating his dream girl in Arianna Grande. Enter Chaps. The esteemed co-host of Zero Blog Thirty and The Chaps & Kate Show (formerly Hi Haters) casually dropped a blog on Pete having butthole eyes. And the world cried tears of joy.
For those lovers who are digitally challenged, Chaps' guide to fingering remains second to none.
ALTERNATES: The Road Dogg Jesse James, Oliver Humperdink
WRESTLING NAMES:  Reaper, Mick "The Brain" Watson
Liz Gonzales = Sensational Sherri Martel
Liz is one of the toughest sumbitches in the game. Her intensity is unrivaled, unless we're talking Sherri Martel or Luna Vachon. I couldn't do Liz like that and compare her to Luna. Vachon was an absolute psychopath. While Liz is a little more subdued, she'll go toe-to-toe with anyone. Her numerous on-air bouts with Pres on Barstool Radio proved without a shadow of a doubt that she'll die on many a hill.
As for her wrestling counterpart Sensational Sherri, I'll always remember her as Scary Sherri. With her over-the-top shrieking, Sherri was the Queen of Fear Boners
Little 8-year-old me didn't know how to process Sherri. I was confused. I understood she was bad. I hated when she interfered in matches. Every promo she cut made my hairs stand up. But then her dress got torn off her body (during a SummerSlam?) and I see all of her stockings and I go from booing to stunned silence as I try to process what's going on with my body.
I'd love to see Gonzales unleash her inner Sherri more often. Sherri's also not afraid to mix it up with male wrestlers, having been bodied by the Hulkster and the Ultimate Warrior. Reminds me of how Liz doesn't back down from her male colleagues and won't hesitate to take one on the chin.
If you want to get to know Barstool's personalities and top-notch celebrities better, check out Liz's Wine Walk series.
ALTERNATE: AJ Lee, Sonya Deville
WRESTLING NAMES: Pretty Jello Fighter, Ruby Chokeslam
Kayce Smith = Torrie Wilson
These two dazzling dimes make sweet, tender love to the camera but I should clearly state for the record that Kayce is not a THOT.
Torrie began in the WCW in 1999 then moved over when WWF bought WCW. The diva went on to pose for Playboy and became one of "Vince's Devils" aka the Ladies in Pink. Wilson was a staple in every horny teen's favorite match formats: bikini contest, lingerie showdown, and the bra and panties.
Alright, hand up, the comparison is superficial and shallow. We'll never see the CCK co-host and host of Comeback SZN in Playboy or in her lingerie or bra and panties but she still has hoards of Stoolies sliding into her DMs and writing incredibly creepy love letters.
Makes me wonder if Torrie has a fear of clusters…
ALTERNATE: Kelly Kelly
WRESTLING NAMES: Lush Bombshell, Carmen "The Red Queen" Garcia
Francis Ellis = Mr. Perfect Curt Hennig
NOTE: This is the risk one takes when writing a MONSTER blog post that takes forever to do. As of Friday, June 28th, Francis is no longer with Barstool but like half the videos I've embedded feature him, so he stays in the pictchah!
Harvard alum, stand-up comedian, Barstool Breakfast co-host, and noted ginger* Francis Ellis is no stranger to fitness (see this lead image from the New York Time hit piece) nor is he a slouch when it comes to competition. Francis dominated the Barstool Combine and he never lets an opportunity to boast about his athletic or academic prowess slip by. In short, the "Great Francini" (horrible nickname) is as multi-talented as they come. He excels at everything he pursues in earnest. He's… perfect.
*I can say the G-word because my aunt is a redhead and I have red hairs when I grow my beard in the right light.
Mr. Perfect Curt Hennig started wrestling in the early '80s but blew up later on in the decade when he had an undefeated streak followed by winning the Intercontinental Championship. Pro Wrestling Illustrated
named Curt the Most Improved Wrestler of the Year in 1987 and ranked the WWE Hall of Famer #9 of the top 500 singles wrestlers of the year in 1993.
Known for his technical prowess, Hennig would put on a masterclass of moves but it was his air of arrogance and smarmy smirk that others try to emulate but can't duplicate. Of all his moves, though, my favorite is spitting out his gum and slapping it out of the air.
Francis, if you ever read this, please please please start every video you ever do with the gum-spit-slap. It suits you.
A small criterion collection of Francis' funniest can be found below:
ALTERNATES: Damien Mizdow, "The Genius" Lanny Poffo
WRESTLING NAMES: Husky Killer, Ted "Bonanza" Wong
Trent Ryan = Hacksaw Jim Duggan
Did you know Trent is from Iowa? Amazing. Did you know Trent was a humongous baby? So gigantoid that he made the local news? Astounding. Did you know he's still thicc to this very day?
This one doesn't need a long-ass write-up. Hand Trent a 2×4, cross his eyes, have him throw up a thumbs up and yell 'HOOOOOOOOO!' Dead ringer.
Trent's a man of the people. A common man's common man who can dip into his feminine side to talk Bachelor / Bachelorette / Bachelor in Paradise or Bachelor Winter Games. He's the co-host of Fore Play, the spot reliever on The Cousins, and former commissioner of Ball in Cup League. Most importantly, he's a permanent babyface who always does what's right, just like Hacksaw.
Duggan was the first ever Royal Rumble winner and if I had a favorite in the Barstool Royal Rumble, Trent would be a tempting pick. Hacksaw was a patriot and I can't think of anyone better at the Stool to start the U-S-A chant.
ALTERNATE: Bubba Ray Dudley
WRESTLING NAMES: Lightning Thanatos, Steve "Whopper" Moore
Ria = Trish Stratus
The co-host of 'Chicks in the Office' is 1/2 of Barstool's Numbah One power couple with Henry "Handsome Hank" Lockwood that will eventually get the keys to the Taco Bell Kingdom, plus she's a People's Choice Award nominee.
Pres made Ria cry on-air during Barstool Radio because he said her looks will be gone in 5 years. She's like 20. What a savage move by the King of the Beach aka Devilfish Dave. It resulted in numerous hit pieces and will probably be a major part of the hit piece coming from HBO's Real Sports. WRITER'S NOTE: She wasn't! Soledad O'Brien interviewed Ria for an hour and didn't use a single second. Simply stunning.
I know the name Trish Stratus. I know the face. Unfortunately for me or for her, I was balls deep in college and too busy trying to convince women I'm worth hooking up with post-college when Trish hit her stride in wrestling.
According to Wikipedia, Stratus was a "7-time WWF/E Women's Champion, WWE Hardcore Champion, 3-time 'WWE Babe of the Year' and was proclaimed 'Diva of the Decade'." She was also the youngest member inducted into the WWE Hall of Fame. I have no proof of this happening, but I can guarantee Vince McMahon made Trish cry during her tenure, so score one for my comparison.
Other than having similar looks, each lady is a talented superstar who's made waves at a young age and whose legacy will go far beyond aesthetics. (did i nail it or did i nail it)
ALTERNATE: Carmella
WRESTLING NAMES: Sultry Sass, Caitlin "Python" Muscle
Hubbs = Irwin R. Schyster aka "IRS"
You ever meet someone and you immediately get a bad taste in your mouth? Like you licked a nickel? You can't really put your finger on it but something rubs you against the grain? That happened the first time I saw Hubbs. Then he opened his mouth and the repulsion intensified. No offense, Hubbs.
The same thing happened when I first laid eyes on IRS aka Irwin R. Schyster in 1991. I was 10 years old. I had no clue what the Internal Revenue Service was. There was zero chance I could tell you what taxes were. I mean, I didn't even have a wallet. Not even one with the velcro. The only time I saw money was when I got a birthday card from Gramma (RIPIP). But, I knew that adults loathed the IRS. And, as a fun kid, I was easily manipulated. Who am I kidding, I'm still a sucker for peer pressure.
Schyster represented something that grown people detested so I hitched right onto that bandwagon. Especially because this guy wore a white button-down, red tie, red suspenders, and black slacks. He was the opposite of what I signed up for when it came to pro wrestling (namely Macho Man and The Ultimate Warrior). Irwin was a suit who oozed corporate life and was the personification of dread and tedious protocol.
Hubbs doesn't represent a mind-numbingly annoying governance but he does rep another unpleasant institution: the Evil Empire. He'll shove the Bronx Bombers down our throats any chance he gets.
Hubbs is a visual reminder of 'Pinstripe Pride', 27 Rings, and all the other toxic, corrosive conjecture Yankees fans fart out of their championship bungholes. But hey if you're into that, check out The Short Porch.
Since IRS dished out his last sneer in the ring, there hasn't been a more natural heel on the scene until Hubbs materialized.
ALTERNATE: Steve Blackman
WRESTLING NAMES: Nigerian Badass (lol), Wayne "Warsman" Smith
Kate = Becky Lynch
In the WWE Universe, Becky Lynch is known as 'The Man' and I can't find a better way to sum up Barstool's Kate. Kate came into (most of) our lives in April 2018 and from Day 1 she hasn't stopped rising up the ranks. The upbeat yet self-deprecating co-host of Hi Haters (now the Chaps & Kate Show on SiriusXM) and Zero Blog Thirty is the undisputed comedy champion in Barstool's Women's Division.
For a healthy stretch, Becky was arguably the most popular female pro wrestler after getting clocked in the face by The Facebreaker Nia Jax. I'd put whatever weight my word still carries on the line to proclaim Kate as Barstool's most popular female content creator and it's not even close.
2018 was a humongous year for Becky Lynch, as it was for Kate. Becky was named the Women's Wrestler of the Year by CBS Sports, Pro Wrestling Illustrated, and Sports Illustrated in '18. PWI placed her 4th on their list of top female wrestlers of 2016.
Becky's got an Irish accent that Micks like me get all misty about while Kate's got that filthy Philly accent that DelCo's finest feast on. Kate's a jawn that jawns on the jawn. Rippin' butts and bustin' guts. A pure delight. Did I mention she's not too shabby as a stand-up comedian?
ALTERNATE: Lacey Evans ('cuz of the military)
WRESTLING NAMES: Madam Blossom, Brie "Mile High" Honey
Jared 'The Rocket' Carrabis = Bret 'The Hitman' Hart
Jared used to be a ginormous (emphasis on the 'gine) WWE fan back in the day. He co-hosted "From the Top Rope" with fellow wrestling fanatic Robbie Fox and frequently professes his love for Kane. But, his immeasurable talent for turning heel on a daily basis and cutting razor sharp promos is way better than anything Kane has said over his illustrious career. Let's face it, Kane's not a talker and Carrabis can chirp with the creme of the creme.
The Rocket has no shortage of cockiness and his arrogance can be best summarized by Bret The Hitman Hart's self-assured slogan:
"I'm the best there was, the best there is, and the best there ever will be."
Bret debuted in the WWF in '84 and was a cornerstone in The Hart Foundation with Jim The Anvil Neidhart. After dominating the tag team division for most of the '80s, The Hitman broke out as a singles competitor in the '90s.
He'd become Intercontinental Champion in '91 then WWF Champion from '92 – '96. His ongoing, actual real-life rivalry with Shawn Michaels was white hot. His match with Stone Cold Steve Austin propelled Austin into the stratosphere, but The Montreal Screwjob in '97 was one helluva way to leave the league.
ALTERNATE: Tony Nese (Cruiserweight Champion)
WRESTLING NAME(S): Mister Saturn, Wally "Headshot" Gray
Shaun Latham = Razor Ramon (Scott Hall)
NOTE: I wrote this before the whole faceoff with Francis and showdown with Chef Donny. What a turn of events…
Hey, yo! The $20 Dollar Chef oozes machismo. Though he isn't 'the bad guy' at Barstool, dude has dealt with plenty of bad bros doing bad things, having been a bartender and a prison guard. Maybe if Shaun had been a bad guy and done steroids like his blockhead opponent Smitty in Rough n Rowdy, maybe he would've won.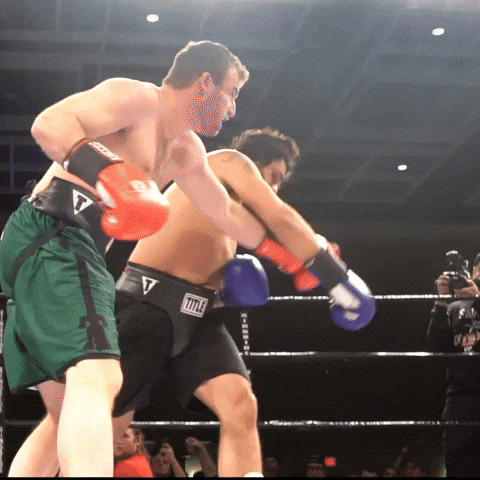 At least, Shaun redeemed himself in another RnR…
As far as the Stool Universe goes, Shaun started off on The Pat McAfee Show and chose to say on with Barstool after the split. You could say he's a founding member of The Pat McAfee New World Order along with Jeff "Vibbs" Vibbert and Jourdyn Berry.
Wouldn't hate it if Shaun mixed some grease into those locks, strapped on a gold chain, gnawed a toothpick, and called everyone 'Chico'.
Razor gave us one of the best ladder matches of all-time against his Kliq compadre Shawn Michaels at WrestleMania X, which won a Slammy for Most Spectacular Match and was named Match of the Year by Wrestling Observer and Pro Wrestling Illustrated.
PWI also called the 4-time Intercontinental Champion and WWE Hall of Famer the Most Improved Wrestler of the Year in 1992 and ranked him 7th on their list of the top 500 singles wrestlers in 1994.
After the pre-Fourth of July fireworks show Shaun put on with Francis and Chef Donny, he's filling the 'bad guy' heel role nicely.
WRESTLING NAME(S): Nature Boy Hunter, Dolph "Lover Boy" Swanson
Alexandra Cooper = Mandy Rose
Most people were first introduced to Alex in October 2017 when she was spotted fingering Noah Syndergaard's mouth on-camera at a NY Rangers game. A year later, the Instagram model and former college soccer star launched the pornographic podcast Call Her Daddy with her erotic sidekick Sofia Franklyn and the dynamic duo has been fingering our ear holes and blowing our brains on their way up the charts.
Mandy Rose was a championship bodybuilder and bikini wearer before her time on Tough Enough. Her Titantron (the music video package they play during a wrestler's entrance) harkens back to steamy soap operas and blurry soft-core porn on Skinemax.
The "2014 World Beauty Fitness & Fashion Bikini Champion" is a sexual being, a tour-de-force of eroticism, and her childhood nickname was "Hamburgers". Hmm, that could be cute or, if your mind has a tendency to wander into the gutter like mine, it's a risque reference to Rose's nether region.
ALTERNATES: Major Gunns (If you're in the mood, Google 'Tylene Buck')
WRESTLING NAME(S): Calamity Wife, Jenna "The Cleaner" Matthews
Big Ev aka Double Vodka Don = Bam Bam Bigelow
The former Viceroy for Ohio State once flew to Barstool's office in NYC because he thought he was getting interviewed for a call-up to the big show. It was a prank. But, it actually helped slingshot Big Ev into contention for a roster spot. The Double Vodka Don showed he would go to great lengths for the company. And, if he wants to cement his status as a legend, he'd knock out one of his front teeth and tattoo his shaved head with flames.
While in the WWE, Bam Bam had an affair with Luna Vachon, which might go down as the most extreme and hardcore accomplishment of his career. Bigelow went on to join the Million Dollar Corporation before tearing up the squared circle in ECW and the WCW, where he became Hardcore Champion.
Here's Fat Guy Fact: DVD is a grinder who's put out a few promising pieces…
ALTERNATE: King Kong Bundy
WRESTLING NAME(S): Duke Kong, "Big Boy" Lang
Brandon Walker = Big John Studd
The majority of Stoolies were downright giddy when Brandon Walker was spontaneously hired by Dave less than a day after withstanding a vicious bombardment from Stoolies on Brandon's live sports betting show for MyBookie, a sportsbook that got on Dave's bad side.
I was amazed that Dave would actually hire someone on the spot just to spite an enemy. I shouldn't have been. That's Barstool. Just when you think you've got them down pat, they throw nasty curveballs with spin rates quicker than those of the QuarterRican Seth Lugo.
As for the comparison, Brandon Walker's a big dude with blonde hair from the South. Big John Studd's a big dude with blonde hair from the Mid-Atlantic. I mean, have another gander at the pic above. If you're short on fiber, that stare should loosen up your bowels.
Trained by Killer Kowalski, Big John Studd worked his way to the WWF and feuded with Andre the Giant and the Heenan Family. He was forced to retire early due to liver cancer and Hodgkin's disease and was inducted into both the WCW and WWE Hall of Fames.
Walker's found himself on the precipice of several feuds and is trying to build his own stable. If you're looking for winning picks with a side of Southern sauce, tune in to Brandon's sports gambling show Walk the Line.
ALTERNATES: Jeff Jarrett, Michael Hayes
WRESTLING NAMES: King Pounder, Mantaro Funk
Caleb Pressley = Chris Jericho
Caleb caught Barstool's attention when he was the 'Supervisor of Morale' for the football team at the University of North Carolina in September 2014. This was after he served as the Tarheels' backup QB.
According to his profile on the UNC site, his father, uncle, and cousin were/are all NASCAR drivers. Not sure why, but I can't picture Caleb behind the wheel of a stock race car. Maybe the pace car? Yeah, I could see him being the love child of Ricky Bobby and Cal Naughton Jr but he's just too chill… unless Mo Bamba comes on.
Jericho's known for having an over-the-top persona. He's a character in every sense of the word. This is a guy who donned a scarf to the ring and would add people to his list and it was riveting. Same holds true for Caleb, even when he's not doing anything, he's captivating.
Y2J is the WWE's 9th Triple Crown Champion and 4th Grand Slam Champ. Pro Wrestling Illustrated awarded him Feud of the Decade (2000s) vs. Shawn Michaels, Most Hated Wrestler of the Year twice (2002, 2008), and ranked #2 of the top 500 singles wrestlers in 2009.
The living legend was 3 Slammy Awards including Superstar of the Year in 2008 and Tag Team of the Year in 2009.
Wrestling Observer named him Best on Interviews of the Decade (2000–2009), Most Underrated Wrestler (1999, 2000), Readers' Favorite Wrestler (1999), and Wrestler of the Year twice (2008, 2009).
As far as who's the Best on Interviews for Barstool, it's a neck-and-neck race between Caleb and Rone. It's easy to see why they won Best Duo at the Barstool Awards.
ALTERNATES: Tyler Breeze
WRESTLING NAMES: General Bonanza
Clem = The American Dream Dusty Rhodes
It's hard to find a more likable person than the American Dream Dusty Rhodes unless your name's Justin Clemenza. And that's not even fair to Clem. He's not likable. He's lovable. I mean, even Reddit loves Clem and Reddit makes me want to quit the internet forever.
I'm basically Clem's long-lost evil twin. We're both dads who love the Giants and Mets and suffer from night terrors.
The difference is Clem's reference game is of the highest order. I'd say 'game recognize game' but my ref's are either too obscure or too basic bitchboi to get hearts 'n' thumbs. Clem's mind just works harder, stronger, better, and faster than mine.
Of all the things on my Bucket List, seeing Clem in a black and yellow polka dot wrestling 'fit a la Dusty would be a great one to cross off.
I really hope Clem is honored. The comparison was cemented with that smile. It was that smile. That damn smile.
Pro Wrestling Illustrated awarded The American Dream with:
Feud of the Year (1987)
Most Popular Wrestler of the Year (1978, 1979, 1987)
Wrestler of the Year (1977, 1978)
Wrestling Observer Newsletter had Rhodes as:
Best Babyface (1980)
Most Charismatic (1982) tied with Ric Flair
But let's pray that Clem can avoid these superlatives pinned on Dusty:
Most Embarrassing Wrestler (1990)
Most Overrated (1987, 1988)
Most Obnoxious (1988, 1989)
Readers' Least Favorite Wrestler (1987, 1988)
Worst Gimmick (1988)
ALTERNATE: Captain Lou Albano
WRESTLING NAMES: Diamond Groundpounder, Randy "Mount Rushmore" Hogan
Coley Mick = The Big Boss Man
Both are big. Both have sick fades. Both have accents. Hand Coley a badge and a nightstick and he's automatically the #1 contender for the IC belt.
Coley started out as an intern in Milton and currently hosts Mickstape with Trill Withers (Tyler) in addition to being a contributor on Section 10 / Suns Out Guns Out. Mick's also a social media behemoth who got a shout-out from Stephen A. Smith.
Boss Man was a 4-time WWF Hardcore Champion, a Tag Team Champion, and Hall of Famer. Early on in his WWF tenure, he was part of the Twin Towers with One Mang Gang managed by Slick.
When BBM returned in the late '90s, he traded in his cop costume for SWAT gear and joined The Corporation. He had some twisted feuds with The Undertaker (who hung Boss with a noose) and Big Show (who watched Boss Man drive off with his deceased relative's casket in tow).
ALTERNATE: The Big Show
WRESTLING NAMES: Red Adonis, Shane "Big Body" LaFonsetta
Devlin = Dolph Ziggler
Talented, comical, but under-appreciated / underrated. Both have worked hard for a long time and both deserve a bigger push to glory IMHO.
Devlin's the former "intern slave" who's "Milton tough". He helped keep the Blackout Tour on life support but almost euthanized Barstool Gametime when he threatened to "swat" someone on Twitch whatever the fuck that means.
Ziggler is the WWE's 22nd Triple Crown Champ. Pro Wrestling Illustrated ranked Dolph 9th on their list of top 500 singles wrestlers in 2013 while Wrestling Observer named him Most Improved in 2011 and Most Underrated in 2011. Dolph's also tried his hand at stand-up comedy.
WRESTLING NAMES: Amatory Poundcake, "Punch Buggy" Johnson
Donnie Does = The Sandman
Donnie Does is Barstool's 'Foreign Correspondent' who does whatever he wants, wherever he wants, whenever he wants and has little to no regard for the consequences but not in an asshole way. He's also got a weakness for hoons (aka cigarettes).
As far as my recollection goes, The Sandman was the only wrestler to ever rip butts on TV. And I'm just gonna say it, I think Stone Cold got the idea of smashing beers from The Sandman, who'd crack a can off his head before chugging.
In ECW, The Sandman was a 5-time World Heavyweight Champion and a Tag Tam champion with 2 Cold Scorpio.
If you're unfamiliar with his portfolio, Donnie has done:
ALTERNATES: Al Snow, Bobby Roode
WRESTLING NAME(S): Napalm Punisher
Ellie Schnitt = Alexa Bliss
Both are tiny. Both are insanely popular.
The petite host of Schnitt Talk has a massive following on Twitter and is at her best when she unleashes Five Feet of Fury like Little Miss Bliss aka The Goddess.
Ellie's highlight reel includes:
Alexa spent a few years with NXT then got the call up to WWE in 2016 and became SmackDown Women's Champion. A year later, she was Raw Women's Champion then secured the Money in the Bank contract in '18.
Pro Wrestling Illustrated ranked Bliss second on their list of the top 50 female singles wrestlers in 2018. That same year, Sports Illustrated slotted her at #6 in the top 10 female singles wrestlers.
I still get giddy thinking about Bliss with Braun Strowman. It's like that bit from Rachel Feinstein about dating a douchebag who loves The Game Plan because The Rock is big and the girl is small. I'm that douchebag. It's too bad Willie, Large, and Coley are taken because Ellie needs to pair up with a mountain for comedy gold.
ALTERNATE: Liv Morgan
WRESTLING NAMES: Ebony Princess (?!?), Gilda "The Best from The West" Rivera
Fran = Miss Elizabeth
Francation is the co-host of Chicks in the Office and The (new) Group Chat. Unless I missed the memo, Francesca is universally beloved.
Miss Elizabeth is Macho Man's main squeeze and America's Sweetheart. She won a Slammy for Woman of the Year in 1987. Real prestigious stuff. Do you have a Slammy? Okay, then.
People lose their cool if either one is ever attacked or besmirched. Look it up.
WRESTLING NAMES: Chesty "Bonesaw" Johnson, Sasha "Painkiller" Sanchez
Frank the Tank = Paul Bearer
Frankie Midnight aka Frank Fleming has the body to pull off Paul Bearer and he's got a voice that could be a dead ringer when he gets hot under the collar.
Bearer was named Manager of the Year in 1988 by Pro Wrestling Illustrated and was inducted into the WWE Hall of Fame in 2014.
It's kinda crazy to think that the WWF paired a tall, brooding supernatural force with a comically pudgy, high-pitched manager but it worked. I'd say food for thought to Frank but The Tank already ate it.
Here's hoping Fleming scores that $100k from Pres.
WRESTLING NAME: Ivan Arsonist
Gay Pat = CM Punk
Pat's a top blogger and producer for Barstool Breakfast. The Pride of Barstool beat the bejesus out of his opponent (hailed as a convicted felon named 'Prejudice') in Rough 'n' Rowdy and has dropped pipe bomb promos like CM Punk on a fairly consistent basis. No one is safe.
It's unfortunate Punk couldn't stick around the WWE as his jump to UFC was less than stellar. Still, you can't discredit the guy's impact on wrestling, there are fans who still chant his name a full 6 years after he departed. In honor of Pat's Boston roots, here's a clip from The Departed.
Punk was the 6th longest reigning WWE Champion, Superstar of the Year at the 2011 Slammys, and 2-time Wrestler of the Year (2011, 2012) according to Pro Wrestling Illustrated readers.
Some might argue this comparison is ruined by the fact that Punk is a straight-edge icon and Gay Pat likes to party. To those detractors, I retort, Gay Pat is the cult of personality.
WRESTLING NAMES: Super Ass Hander, Lucas "Gun Show" Bernard
GlennyBalls = Earthquake
Glenny Balls was hired as an intern based on Caleb's assertion that he could run fast. Pres loved Glenny because he's fat. Reddit loves roasting Glenny's Boozin' Burgers series.
According to his bio on BarstoolSports.com, Balls is a "Wearer of jerseys and Hawaiian shirts" who loves to bet overs and once had Guy Fieri tell him he chugs "like a pussy". Johnny Utah's once took a dump on him for his review and Andy Cohen had him sling cocktails as guest bartender on Watch What Happens Live.
As much as the old WWF tried to make Earthquake (and his eventual tag team partner Tugboat / Typhoon) badass, he was just a fatass. Please don't sit on me, 'Quake. I say that with all due respect. Your fat is solid and thicc. Not flabby fat. 'Quake's fat is like Braeön, a material that's "as strong as steel, as flexible as rope and as malleable as putty". It's important to note the diff.
Equally as important is the fact Earthquake and Typhoon were tag team champions. Can't take that away from them. Also, Earthquake was voted Most Hated Wrestler of the Year in 1990 by PWI. Judging by commenters, I'd bet the farm that Glenny is the most hated Barstool personality even though it's unbelievably unwarranted.
The most impressive thing I ever saw was when Earthquake ran full bore into the ropes. How the rope didn't break is a testament to tensile strength.
ALTERNATE: Greg 'The Hammer' Valentine
WRESTLING NAMES: Action Ninja, Brett "Cowboy" Davis
Greenie = Dino Bravo
Greenie is Barstool's NBA / Celtics blogger and Pres is NOT a fan of his headlines / titles. Calls 'em boring. Well, Dave's got more to say on the matter than that. Read for yourself:
'The World's Strongest Man' Dino Bravo has been knocked for being boring as well. He was the one and only Canadian Champion and a tag team champ. Despite his lackluster appeal and nonstop Quebec pride, I was still weirdly attracted to the Quebec Nordiques. That logo is high octane.
The craziest thing about Dino was his tragic death:
"On March 10, 1993, Bresciano was found shot dead. He was 44 years old. He was hit by 17 bullets, 7 to the head and 10 to the torso, while watching hockey in his Quebec home. His alleged role in illegal cigarette smuggling in Canada is popularly believed to have led to his unsolved homicide. Colleague Rick Martel has said that because of Bresciano's notoriety from being a popular professional wrestler, he was able to attract many customers (particularly natives), thus crossing the Mafia. According to former opponent Bret Hart, Bresciano confided to friends shortly before his death that he knew his days were numbered. He was a nephew by marriage of Montreal crime boss Vic Cotroni, and was believed by authorities to be involved in his organization for some time."
WRESTLING NAMES: Private Poundcake, Grayson "The Budgerigar" Bernard
Jeff D. Lowe = Michael Cole
Consistent. Steady. A compendium of knowledge. Not necessarily The Rock but A Rock. Jeff D. Lowe, the 2-time Emmy Award winning journalist and brainiac on Barstool's trivia show Big If True, is one of the hardest workers at Barstool, even when he's watching soccer.
TIL Michael Cole covered the presidential campaigns of Michael Dukakis, Bill Clinton, Steve Forbes, and Bob Dole, in addition to covering the Branch Davidian compound in Waco and the Oklahoma City bombings. Heavy stuff.
Much like Cole, Lowe came from a more serious background albeit for ABC / Walt Disney / Good Morning America.
Cole's won Slammys for the "Oh My" Moment of the Year (2009) and "And I Quote…" Line of the Year (2010) but as I mentioned he's had his Lowe… lowlights:
Worst Gimmick (2011)
Worst Television Announcer (2001, 2009–2012)
Most Disgusting Promotional Tactic (2014)
Yeah, so Cole went heel and we're all worse off for it. That said, Lowe goin' low and turning heel could be a real box office smash. If he's learned anything from his Lights Camera Barstool co-hosts KenJac and Trillballins, his troll game should be on point.
ALTERNATE: Dean Malenko
WRESTLING NAMES: The Alchemist, Kid Rocket Man
Jerry Thornton = Bob Backlund
Ol' Balls Thornton is Bob Backlund's long lost twin for sure. I was a kid when Backlund first came into my consciousness and I thought 'who's this jobber?' Then he beat Bret Hart to win a belt and my world was turned upside down.
I never got Backlund's appeal. He was a throwback to boring babyfaces of the old wrestling days. And he became a Hall of Famer. So, what the hell do I know.
In no way am I saying Thornyballs is boring by any means. Jer-bear is a throwback to old school blogging ("Presenting One of the Best Sex Scandal Teacher Updates of All Time"), one of the Original 4 writers for Barstool and should be inducted into the Barstool Hall of Fame first ballot.
WRESTLING NAME: Sundance Jackass
KB No Swag = Bray Wyatt
KBNoSwag is one weird cat who's physically incapable of giving anyone a straight answer to even the simplest of questions and may or may not have a coke problem. There's a lot of hate in his heart for most states and he's big on wrestling. Amateur wrestling.
As the WWE goes, it don't get no weirder than Bray Wyatt. The former WWE Champion and Tag Team Champion walks a fine line between breathtaking and overreaching. I considered Goldust but Bray's character arc has flown way off the rails with the Firefly Fun House and I'm buying the ticket and I'm getting in line.
Pro Wrestling Illustrated called Bray the Most Hated Wrestler of the Year (2010) when he was part of The Nexus. Wrestling Observer awarded him Best Gimmick in 2013 as part of The Wyatt Family and Worst Gimmick in 2017 as Sister Abigail.
Of course, I applied to become a writer for the WWE back in late 2016 / early 2017 with a very ambitious pitch that included Bray Wyatt vs. Randy Orton. I was roundly rejected. Wyatt went on to have Worst Match of the Year and Worst Feud of the Year vs. Randy Orton. Coincidence? Probably.
ALTERNATE: Shinsuke Nakamura
WRESTLING NAMES: Super Pirate, Zack "El Diablo Del Blanco" Martin
KenJac = Goldust
If you've been paying attention, you'd already know KenJac's a co-host of Lights, Camera, Barstool and a panel member on Big, If True. His fascination with TikTok is truly fascinating.
Though he doesn't wear wigs or face paint or heels or latex like Goldust, KenJac's mind works in similarly weird ways.
Alright, I can feel you shaking your heads so violently your neck's cracking. I get it, KenJac doesn't possess the hypersexual persona that Goldust does but that's not the point. It's the willingness to commit to his schtick.
As 'dry' as KenJac's humor can be, he embraces the weird and offbeat. See: his affection for Brendan Fraser. You begin to question what's real. That same feeling bubbles up whenever Goldust comes on camera.
WRESTLING NAME: Butch "Anthill" Brown
Large = JBL (John Bradshaw Layfield)
Large is co-host of Barstool Breakfast alongside Willie Colon, plus he's the vanguard of Barstool Finance. His blog Take a Report was wildly popular, inspired KFC to start blogging, and actually got him fired from his job at Citi.
JBL was the 20th Triple Crown Champion and 10th Grand Slam Champion who won Best Gimmick from Wrestling Observer in 2004. His gimmick? Being a rich tycoon / finance bro from Texas.
Though Large is gentleman and a scholar, a consummate connoisseur of etiquette, and a ruler of unwritten rules, he can intimidate and berate with the best of 'em. He went all JBL on Nate for touching his cheese. And that's not even a metaphor for money, Nate put his hands on Large's expensive cheese in the fridge.
WRESTLING NAME: Roughrider
Marty Mush = X-Pac
I couldn't have picked a worse picture of Mush. Christ. Completely misrepresents how electric he is. Anyway, Marty was a contestant on Barstool Idol Season 2 (which I unsuccessfully auditioned for) and though he lost to Mantis, it's clear Mush ultimately won as he's the biggest superstar of the bunch.
Marty's live streams on Twitch, in which viewers are treated to Mush getting his guts ripped out of his carcass thanks to lost sports bets, feature a parrot on a broomstick and they are must-watch material.
Hopefully, you stuck around 'til the end of that video.
For more classic Mush, check out:
X-Pac first gained traction as the 1-2-3 Kid when he upset Razor Ramon (his Kliq buddy) on Raw. He'd later join the Million Dollar Corporation but got big after hitching his horse to Degeneration X.
Pac won PWI's Comeback of the Year in 1998 and Tag Team of the Year with Kane in 1999. He was inducted into the WWE Hall of Fame this year (2019) and won a Slammy in '94 for "Biggest Heart", which is definitely something Marty would award himself, ya rat bastid.
This comp was really just based on looks. Though, X-Pac was sneaky funny.
ALTERNATES: The Iron Sheik, Heath Slater
WRESTLING NAMES: Tandy Mysterio, The Tower of Terror
PFT Commenter = Daniel Bryan
PFT Commenter is an elite character. He "rose from an Internet 'cesspool' to podcasting glory" while becoming "the Unintentional President of the New School in Sports Media". PFT wrote for Kissing Suzy Kolber and SB Nation before teaming up with Big Cat for Pardon My Take. He also ate horse poop after the Capitals won the Cup.
Daniel Bryan is an elite wrestler. Pro Wrestling Illustrated named him Most Popular Wrestler of the Year and Wrestler of the Year in 2013. In 2014, PWI ranked Daniel as the #1 wrestler out of 500. Wrestling Observer awarded Bryan Best Technical Wrestler 9 years in a row, and Most Outstanding Wrestler of the 2000s.
The universally popular PFT skewers with surgeon-like precision. Seems like every move he makes is met with a deafening chant of "YES! YES! YES!'
ALTERNATE: Macho Man Randy Savage
Spoiler alert, no one is Macho Man. Okay, maybe if Pat McAfee were still a Barstool employee. But, there's no shot I do this mega-post to end all mega-posts and not include a vintage Savage vid…
WRESTLING NAME: Sam Fungus
Rear Admiral = Jim "The Anvil" Neidhart
RearAds has been writing for Barstool as the Bruins blogger since the dawn of time, but finally became a full-timer in 2019. I've always been impressed with RA's ability to talk non-stop for minutes on end without taking a breath. It's also no secret that RA likes to party.
If I were to pick a stable of WWE wrestlers to party with, I'd place the franchise tag on The Anvil. Two-time tag team champion with Bret Hart as The Hart Foundation. Hall of Famer in multiple Hall of Fames.
RA would benefit from growing out his goatee and tuggin' on that thang to accentuate his rants.
WRESTLING NAME: Skullmaster
Riggs = Rob Van Dam
Riggs is the current host of Barstool Radio, co-host of Fore Play with Trent (earning the moniker 'The Boondoggle Boys' for their exploits around the globe), Commissioner of the Barstool Classic golf tournament and former host of The Cousins. I'm obligated to tell you he graduated from Harvard where he played (varsity?) hockey.
PWI named Van Dam Most Popular Wrestler of the Year in 2001 and 2002, ranked him #1 of the top 500 singles wrestlers in 2002 and awarded him Comeback of the Year in 2001 and 2010.
The 4-time WWE Hardcore Champion and 6-time Intercontinental Champion was the 7th Grand Slam Champion and 15th Triple Crown Champion. You have to love anyone who can pull off a catchphrase that's just their name. ROB! VAN! DAM!
I'm having trouble getting over the fact that Riggs' full name is Sam Bozoian and his friends call him 'Bozo'. Somehow he's managed to avoid having that nickname stick at Barstool. Talk about a Teflon Don. Pres brought it up once then it got locked away in a vault under a tomb.
Riggs is on one helluva winning streak ever since this all-time tweet.
Can't remember the last time he took an L. If you wanna count every time someone goes in on his lazy eye, fine, but that's just… lazy. They say never meet your heroes, but this guy met his idol, Tiger Woods, and Riggs is still "buzzin'" from it.
ALTERNATES: Shane Douglas, Jerry "The King" Lawler
WRESTLING NAME: Asston Beast
Robbie Fox = Gorilla Monsoon
Speaking of meeting your heroes, Robbie met his god, Conor McGregor. The former co-host of From the Top Rope and current host of My Mom's Basement is Barstool's combat sports guy and a member of Barstool's pop punk band Pup Punk.
He's had Floyd Mayweather Sr throw a punch at him, taken on the 'trashiest tailgate' at Philadelphia's Wing Bowl, bounced around the room at a Phish concert, did Star Wars Night at a Phillies game, and talked with Philly wrestling fans about the Super Bowl. The kid's got a lot of famous friends in high places and he's not even 21 yet.
But, why Gorilla Monsoon? I'm not as well-versed in WWE speak as Robbie, so I can't spout off about Gorilla's distinguished wrestling career but as an announcer, he was outstanding.
Whenever Monsoon was alongside Jesse "The Body" Ventura, it was majestic. And when he was paired with Bobby The Brain Heenan, it was a masterpiece. Monsoon gave us highbrow vocab like "occipital protuberance" and "intestinal fortitude".
I believe Robbie has the potential to get on Gorilla's level and then some.
ALTERNATES: Jim Cornette, Spike Dudley
WRESTLING NAME: Full Metal Bison
Rone = "The Mouth of the South" Jimmy Hart
Rone's a battle rap champion, lead singer of Pup Punk, and co-host of The Yak who does a deadly impression of ESPN's Sal Paolantonio. The Philly native is as ruthless and diabolical as they come… my man's ate another man's sandwich.
I talked about how Gorilla Monsoon and Bobby Heenan were a top tier twosome, Rone and Caleb are like peanut butter and jelly combined with cocaine and waffles mixed with Chinese food and chocolate pudding. If you want to take an extraordinary tour of America, grab your fanny pack and peep their Barstool Travel Show.
Rone's album of greatest hits include:
The Mouth of the South Jimmy Hart was Pro Wrestling Illustrated's Manager of the Year in '87 and '94 and Wrestling Observer's Manager of the Year in 1983. He single-handedly made the megaphone a must-have accessory and automatically made any wrestler he managed more interesting. Yes, even Dino Bravo.
Some people are chatty Kathys who make us want to mash the mute button but these garrulous guys should be played on loop.
ALTERNATES: Elias, R-Truth
WRESTLING NAMES: Booty Nugget, "Black Knight" Logan
Smitty = Rowdy Roddy Piper
Never go full hardo. Unless you're Adam Smith. Smitty's another Philly product who loves the mud. Thrives in it. I could do a whole write-up explaining what Smitty is but Francis already did a stupendous job.
If your clicking finger is on the IL, Smitty helped launch Barstool Gametime with Devlin and is known as the World's Worst Fortnite player. He's been filmed in the shower, sued by Michael Rapaport and almost came to blows with Super Bowl champion O-lineman Willie Colon for asking if Willie's mother wore a sign that read 'I Have Lupus' when Eagles fans threw batteries at her. Jesus Christ, Smitty. But, also fair point.
Lovingly referred to as a blockhead, Smitty is a self-proclaimed 'history buff' who got bodybagged by Zimbabwean (?) little person Zah and was almost murdered by paintball. The former college football 'phenom' needed steroids to beat $20 Dollar Chef Shaun Latham in Rough 'n' Rowdy and it cost him his shoulder.
Smitty's highlight reel includes:
Rowdy Roddy Piper was named Inspirational Wrestler of the Year in 1982, Most Hated Wrestler of the Year in 1984 and 1985, and Most Popular Wrestler of the Year in 1986 by PWI. The former Intercontinental champion and tag team champ was named Best Heel in '84 and '85 by Wrestling Observer and was inducted into the WWE Hall of Fame.
The temper is what really clinched this comparison for me. Each has a short fuse and is ready to fight at the drop of a hat.
ALTERNATES: Sami Zayn, Hustle Loyalty Respect John Cena
WRESTLING NAME: Professor Dynamite
Sofia Franklyn = Candice Michelle
According to her bio on Barstool, Sofia is "Co-host of the Call Her Daddy podcast. Giving unwarranted advice on the daily and speaking my mind. Sometimes offensive but that's showbiz baby."
I'm not gonna sit here and pretend like I'm part of CHD's Daddy Gang. In the limited time I've spent trying to find videos of Sofia and Alex for this bloated blog, it's abundantly clear these two are very good-looking and very much don't give a fuck. You could make a case that if they don't exist, Francis still has a job?
The WWE hired Candice Michelle after she competed in the Diva Search. To anyone who doesn't follow wrestling, she's probably best known as the Go Daddy Girl who made millions of men get tight in the pants on Super Bowl Sunday. She also posed for Playboy and became the first former Diva Search contestant to win a WWE belt.
Pro Wrestling Illustrated called Candice the Most Improved Wrestler of the Year and Woman of The Year in 2007 then ranked her 10th of the top 50 female wrestlers in 2008.
I'm sure it's been discussed behind closed doors that Alex and Sofia face off in a classic WWE 2000s Divas match at Rough 'n' Rowdy. I'll let you fill in the blanks.
ALTERNATE: Brooke Tessmacher, Peyton Royce
WRESTLING NAME: "Big Momma" Ember
Tommy Smokes = Mean Gene Okerlund
Back when he was an intern, Tommy used to be called "Alarmingly Stupid". Well, who's alarmingly stupid now? Probably me for writing this excessively long, overdone, try-hard blog post.
Since then, the Fordham Pussy Patrol co-founder got hot gambling with Dave during March Madness 2018 and went on Fox News where he became the Vape God aka the Colossus of Cloud. You've officially made it when you're parodied on SNL.
Here's a small sample of Tommy's handiwork:
Mean Gene Okerlund passed away at the beginning of 2019 but he'll live on forever in our homemade green screen interview room (in the basement next to the boiler). Okerlund was a Slammy Award winner for Best Commentator in 1986 and could stir the pot like a worked up witch over a cauldron on All Hallow's Eve. Of course, Gene never meant any disrespect but his biting insight never failed to get a reaction. Tommy prides himself on doing the same.
ALTERNATES: Bob Uecker, Howard Finkel
WRESTLING NAMES: Husky Scarface, "Ripper" Yamamoto
Handsome Hank = Edge
Henry Lockwood aka Handsome Hank is the inventor of the car stick and 2-Man Tuesdays who produces the scrappy, little-known podcast Pardon My Take and the billionaires-who-brag show The Corp. Vicious rumors have made their way through the echo chamber about the man formerly known as Frannie Lydon. I don't want to repeat them but they have to do with literacy and erectile dysfunction.
You want to talk about 'never say die'? This guy got fired and refused to quit. Just kept showing up. Pulled a real-life George Costanza.
If we're comparing couples, Hank and Ria are the Macho Man and Elizabeth of Barstool.
Edge is the Rated-R Superstar whose career was cut short due to extreme consumption of Mountain Dew. Pro Wrestling Illustrated awarded him Comeback of the Year in 2004, Most Hated Wrestler of the Year in 2006, Most Improved Wrestler of the Year in 2001, and was ranked 2nd out of the top 500 singles wrestlers in 2007.
Just look at these accomplishments:
7-time World Heavyweight Champion
4-tim WWE Champion
5-time WWE Intercontinental Champion
2-time WWE Tag Team Champion
12-time WWF World Tag Team Champion
2001 King of the Ring
2005 Mr. Money in the Bank
2010 Royal Rumble Winner
14th Triple Crown Champion
3rd Grand Slam Champion
Hank's like 24. He's only just getting started. Tip of the iceberg. Sky's the limit.
WRESTLING NAMES: Sam Justice, Ron Roux
Trill Withers = Kofi Kingston
Both Trill and Kofi are as creative as they come when on the brink of elimination. Okay. Uh. I don't know what that means. It sounded better in my head. I guess you could say Trill frequently comes under fire on Twitter that would kill lesser men and he casually brushes it aside with finesse? Yeah, that works.
Trill doesn't get fazed. Ever. As the late, great Stuart Scott would say, he's "as cool as the other side of the pillow".
Hey Neal, this is racist. You arbitrarily / lazily picked a black guy for a black guy. And your other reference is to a black broadcaster?
Well, that's one way to look at it. So, I'll continue constructing my argument. Kofi has long been neglected and overlooked. He's been putting out primo stuff in the ring for more than a decade and only really gets the spotlight once a year — during the Royal Rumble for his creative evasive maneuvers. Hand up, I opened this description with that and I embedded a video about it.
But, Kingston finally got his due, winning the WWE Championship belt from Daniel Bryan. The 'You deserve it!' chants ran wild. He's on the top of the world and it's a good look. I believe Trill's on his way there in the Barstool Universe. If he wants it. Probably doesn't. And that's why he'll probably get there.
ALTERNATE: Reverend Slick
WRESTLING NAMES: Nathan "CIA" Slaughter
Vibbs = Sean Mooney
Vibbs keeps us up-to-date with Things You Missed, takes an analytical look at your favorite personalities with Barstool Science, and conducts special investigations at HQ.
Sean Mooney is pretty much the last of a dying breed of WWE broadcasters who can summon chuckles while playing it straight. He can take putdowns from Bobby the Brain Heenan and even snub Sid Justice who most likely turned heel and became Sid Vicious because of Mooney's move.
The haters are all up in arms over this comp. Sean Mooney is way too masculine to be compared to Vibbs! Fair enough, but you keep microdosing Vibbs with testosterone and you lose that boyish charm that made Jonathan Taylor Thomas and Devin Sawa legends.
WRESTLING NAMES: Typhoon Starbuck, Dmitry Cruise
Mantis = Harvey Wippleman
Young Mantis was the Barstool Idol Season 2 winner and suffers from BDS (Big Dick Syndrome). The former Barstool Heartland intern and Colts ball boy landed an audition with Barstool for his Ref Daddy videos. Since winning, Mantis has hosted Mantis on the Street.
His best videos are below:
Harvey managed Sid Justice, Kamala, and Giant Gonzalez. He's the only man to win the WWF Women's Championship. Am I implying that Mantis should compete for best content creator on Barstool's Chicks site? Would be a ballsy move.
WRESTLING NAME:  Ron "Chief" Smith
Young Pageviews = Jake "The Snake" Roberts
The former creative force behind Stool Scenes is currently the Head of Barstool Outdoors. This member of Team Portnoy is … was (?) … part of the Shaun Latham Show on SiriusXM and is directly responsible for the St. Louis Blues winning the Cup, thanks to his dirty dances with his chinchilla, Boris. He's also a psychopath…
Jake the Snake Roberts somehow managed to not die while handling a massive python for years. Snake might've lost to Stone Cold in King of the Ring (launching Austin 3:16) but he was the king of the quiet, understated promo. While everyone else was a-hootin' and a-hollerin', Roberts dialed up the intensity with a sneer and a seething threat.
The 2014 WWE Hall of Famer was Pro Wrestling Illustrated's Inspirational Wrestler of the Year in 1996. Ain't nothin' more inspirational than a kid from St. Louis making a rap video and launching an entire sub-brand all before the age of 30.
ALTERNATE: Skinner
WRESTLING NAME(S): "Warrior" Vasiliev
Willie Colon = Big E
The former Super Bowl champ is co-host of Barstool Breakfast with Large and co-founder of Gentlemen's Friday. The pair was nominated for a Barstool Award for Best Duo but should've won for Best Dressed Duo. Colon almost decapitated Zah with a basketball, somehow resisted the urge to destroy Smitty after Smitty mocked his mama, and tore apart The Cousins.
Willie's steamin' hits include:
Big E is a beast. Try to comprehend his personal powerlifting records:
Squat – 711 lbs
Bench press – 529 lbs
Deadlift – 799 lbs
I can't even do a push-up or a pull-up.
Pro Wrestling Illustrated named New Day Tag Team of the Year two years in a row (2015, 2016) while Wrestling Observer awarded them 2015's Best Gimmick. The 2-time Raw Tag Team Champions and 3-time SmackDown Tag Team Champions had the longest championship reign of any tag team in history.
Can't you picture Willie rubbing pancakes all over his body and stuffing 'em down his singlet? You can't? Are you homophobic? REAL progressive, guy.
ALTERNATES: Mark Henry, Ron Simmons
WRESTLING NAMES: Hurricane Terminator, Chris "Spider-Person" Matthews
White Sox Dave = Kevin Owens
White Sox Dave is the self-proclaimed "Mayor of Scoop City" but is also a mouse, according to Pres. WSD claimed to have hit 90+mph on the gun and called out Red Sox blogger / World Series champion Carrabis, which initially thrust him up the power rankings but ultimately backfired.
Mouse also claimed he'd chain himself to a statue in front of Comiskey Park then backed out, prompting Feits to fly to Chicago and do it because Taylor Swift didn't release music as John predicted.
Can't believe Manny Machado pick sunny San Diego instead of Southside Chicago. Still, props to WSD for trying? What a rough stretch.
WSD highlights include:
KO's first language is French and he apparently learned to speak English from Monday Night Raw. Owens first wanted to be a wrestler after he and his pops watched a video of Diesel vs Shawn Michaels at WrestleMania XI.
PWI ranked Kev 3rd on their list of the top 500 singles wrestlers in 2017. Wrestling Observer Newsletter named the former Universal Champion Best Brawler three years in a row (2010–2012). No one on the current WWE roster can troll like the 2-time Intercontinental Champion and 3-time United States Champion.
Kevin Owens getting owned in a ring puts asses in the seats and White Sox Dave could make a Hall of Fame career out of doing the same.
WRESTLING NAMES: Dead Eyed Monk, Kurt "Suplex" Morgan
Reags = The Brooklyn Brawler
Poor Reags. The blogging machine writes about college basketball and the NBA but he keeps getting lumped in with "boring" Celtics blogger Greenie. Reags was hired full-time in May 2018 and was praised by EIC KMarko for authoring 179 posts in March. For all you math nerds, that's around 8 posts per workday. Dude's a workhorse.
The Brooklyn Brawler was famous for being a jobber. At one point, he suited up as Doink the Clown.
What am I saying? That Reags is a jobber? If sacrificing yourself for the greater good is a form of jobbery then yeah, maybe, I dunno.
WRESTLING NAME: Bobcat Thorn
Carl and Eddie = The Road Warriors (Legion of Doom)
Carl went viral for coming down real hard on former Bears kicker Cody Parkey after the infamous double doink against the Eagles in the playoffs.
If that don't get you jacked up for Bears football (and betting spreads of +/- 3), consult your primary care provider.
Eddie is Barstool Chicago's de facto voice of reason and the host of Chicago Dog Walk, a 15 minute podcast touching on all things Chicago. Hard not to love Eddie with that Molasses-thick accent and Pres agrees.
Billed from Chicago, the Road Warriors / Legion of Doom are arguably the greatest tag team in the history of pro wrestling. I can't tell you how much I pled with my parents to get me shoulder pads with spikes on them. What a hospital bill / lawsuit that would've been.
Pro Wrestling Illustrated named them Tag Team of the Year four times (1983–1985, 1988) and ranked them #1 out of 100 best tag teams in 2003.
The 2-time WWF Tag Team Champions were inducted into the WWE Hall of Fame in 2011.
Wrestling Observer named them Rookies of the Year in '83 and Tag Team of the Year the following year.
WRESTLING NAMES: Mick Ventura (Eddie) and The Bulgarian Freak (Carl)
Barstool Chief = Paul Ellering
Who better to serve as Barstool Chicago's valet / manager than Chief?
Chief's counterpart in this analogy is Paul Ellering, who was The Road Warriors' manager for most of their career. The Class of 2011 WWE Hall of Famer was named Manager of the Year in 1984 by Pro Wrestling Illustrated.
Marina Molnar = Chyna
Marina's untouchable. Pres loves her. She's a social media queen, a Bruins superfan and an integral part of Barstool who's firmly entrenched in the foxhole. A made woman, if you will.
Chyna was the 8th Wonder of the World. The WWE Hall of Famer was the first woman to compete in the Royal Rumble and is the only woman to have held the Intercontinental Championship.
Jim Ross once stated Chyna was to the WWE what Ronda Rousey has been to UFC and E! News said that Chyna accomplished more in her near-decade career than any woman had ever done.
Fun Fact: She once hit on a buddy of mine at the AVNs. My buddy's not a twig but he's still smaller than Chyna. He passed but could you imagine?
ALTERNATE: Tamina
WRESTLING NAMES: Spider Vamp, Asahi "The Cleaner"
Gaz = Diamond Dallas Page
Nobody stirs the pot like Sales Guy aka Gaz. Nobody can gaslight like Portnoy's first "salaried" employee. Though he's not really "content", Gaz is the puppet master pulling the strings. Without Gaz pushing buttons, a lot of Barstool's most engrossing content doesn't happen.
Not a whole lotta similarities between Gaz and Diamond Dallas Page. I'm pretty sure DDP never dressed in blackface. They kinda look alike. You could say DDP was a late bloomer, garnering success later on in his wrestling career (late '30s) and Gaz wasn't really fully appreciated as a content machine until well into his Barstool tenure.
Pro Wrestling Illustrated named DDP the Most Hated Wrestler of the Year in 1999 and ranked him 4th out of 500 best singles wrestlers of the year in 1997 and 1998.
Page's prime years came in WCW where he was a 3-time World Heavyweight Champion, 4-time World Tag Team Champion, and the fourth WCW Triple Crown Champion.
His WWE run wasn't great. Still, he made the WWE Hall of Fame in 2017. Wrestling Observer awarded him Best Wrestling Maneuver in 1997 for his Diamond Cutter.
Whenever Gaz's manipulations manifest into a content bonanza, I picture him sitting in his lair, softly whispering 'Bang!' while throwing up DDP's diamond gesture.
ALTERNATE: Jack Swagger, Bad News Barrett
WRESTLING NAME: Beef Potato
Frankie Borelli = Eric Bischoff
Alright Frankie. Pizza Boy was almost fired by Pres after what could be described as a 'New York Flop' of a start but held on to his job by claiming his father wouldn't hire him back at his pizza place. Bake it 'til you make it, I guess.
Frankie's also a maniacal Islanders fan who gave us this all-time gif…
…then accosted a drink vendor following a goal. Many would claim Frankie is a Wii character whose 'playoff beard' looks like a poor man's Gorilla Mask i.e. someone glued pubes to his face while he slept. I am not one of those people.
Eric Bischoff was WCW's Executive Producer and President then GM of WWE's Raw. Now, he's BACK with the WWE as the new executive director of SmackDown. 
This comparison comes down to each guy's signature grin and the sheer fear on their face when they're in a bind. YOU HAVE 15 SECONDS TO NAME A BETTER COMPARISON, YA MUPPET! GO!
ALTERNATE: Tony Schiavone
WRESTLING NAMES: Hungarian Wrangler, "Snakeface" Gonzo
Zah = Koko B. Ware
For everyone who said I'm racist for comparing Trill Withers to Kofi Kingston will probably double down on their accusations of bigotry but hey, I could've easily said Zah is Hornswoggle. However, I'm a bigger man than that and that's a not a ricochet shot at Zah's height.
Zah is a member of Team Portnoy and a train enthusiast. Dude plays a train simulator video game. And it's realistic, too. It's not like he can make the train fly, it doesn't go light speed if he collects a lightning bolt on the tracks, it's just a regular train that makes scheduled stops in an orderly fashion. Notice I didn't say timely, though I'm sure Zah runs a tight ship, that's more of a knock on public transportation being the goddamn worst.
Zah's also got BDE, which can be seen in his interaction with legendary porn star Lisa Ann.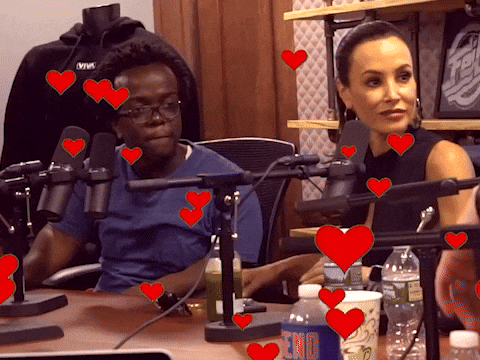 Koko was a popular babyface who instantly turns any scene he enters into a party. If Zah ever invests in a parrot, his party train will make that Coors Light train look like the little engine that couldn't.
ALTERNATE: Shelton Benjamin, The Junkyard Dog
WRESTLING NAME: Sweet Phoenix
BizNasty and Ryan Whitney = The Nasty Boys
No brainer. Paul Bissonnette and Ryan Whitney are former NHL players with an affinity for dropping gloves. They team up with Rear Ads and Mike Grinnell for the Spittin' Chiclets show.
Pro Wrestling Illustrated named The Nasty Boys Tag Team of the Year in 1994. The 3-time WCW World Tag Team Champions and 1-time WWF World Tag Team Champions were known for being very stiff (read: using excessive force) with their opponents, ribbing (pranking) other wrestlers and getting in real fights. If that's doesn't sum up Whit and Biz, well then I'm a pigeon.
ALTERNATE: The Bushwhackers (giggity)
WRESTLING NAMES: "The New Romantic" (Whit) and Elijah 'The Grand McGee' Diaz (Biz)
Captain Cons = Pete Gas (Mean Street Posse)
Cons is a Jersey guy. From Plainfield, went to high school in Edison. Loves the Jersey Shore. Wears sweater vests. Here's his profile on the Army football site:
"Gritty competitor who remains in mix at quarterback position … strong-armed signal caller … throws nice ball … possesses excellent touch in passing game … consummate team player … hard worker with outstanding attitude … loves to play game … brings infectious enthusiasm into huddle … capable of making big throw."
He's basically me but more athletic and more respected. Comparing him to Pete Gas of the Mean Street Posse could be misconstrued as a sign of disrespect, but…
Physically, Gas was no joke. 6'4″ 265lbs. Those are Rock numbers. Growing up in Greenwich, Connecticut, Gas became friends with Shane McMahon and went to UConn on a football scholarship. That's status.
Let's check in with Cons to get his reaction…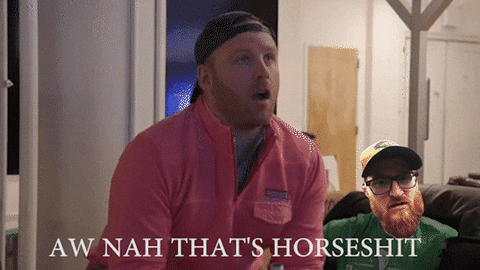 Fair enough.
WRESTLING NAME(S): Jimmy "The Stallion" Striker
Jourdyn Berry = Natalya
Jourdyn Berry is one of the co-hosts on The Shaun Latham Show with YP and Vibbs. Jourdyn's quite possibly the youngest 24 year old east of the Mississippi. If she were a dude, I'd say she's "young, dumb, and full of cum". But she's not. She's a lady with a sweet voice and an adorable giggle. Berry's also a former dancer who's trying to start her own juice company but is getting cucked by Vibbs.
Natalya was ranked 4th on PWI's list of the top 50 female wrestlers in 2011. Jim The Anvil Neidhart's daughter was a Divas Champ and Smackdown Women's Champ. I'm sure I'll piss off all her fans but I just can't take her seriously as a heel and neither can many people when they see/hear Jourdyn try to get mean.
ALTERNATE: Bayley
WRESTLING NAME: Gayle "New Generation" Smith
Super Producer BC = William Regal
Brendan Clancy is KFC's older bro and the Super Producer behind KFC Radio. One could argue that without Brendan, it's possible Barstool's podcast empire doesn't take off.
To the casual fan, William Regal wasn't very well known or popular as a wrestler (even though he held multiple belts) but in the wrestling biz, he's a renowned mentor. He was a 5-time WWF Hardcore Champion, 4-time European Champ and Tag Team Champ, 2-time Intercontinental Champion, and King of the Ring. Wrestling Observer named him Best Television Announcer in 2013 and 2014.
WRESTLING NAME: Jack Hercules
The Cousins = Pat Patterson and Gerald Brisco
The Cousins features Mike Portnoy and Murray (last name redacted). Mike is Dave's dad and a prestigious attorney at law. Murray is Mike's cousin. They originally had Riggs as the host but Riggs got triggered and became Triggs and had to disgracefully bow out. There was a tryout period where it looked like Smitty won but the few times I've tuned in, Trent Daddy was manning the mic.
Amongst the more veteran WWE fans, Pat Patterson and Gerald Brisco are known as The Stooges. Am I calling cousin Mike and cousin Murray stooges? Well, I'm not NOT calling them that. But, you could make a case for it. I mean, the Three Stooges are like the Holy Grail of Comedy for their demo, so really it's an honor.
WRESTLING NAMES: The Darkness (Cousin Mike) and Wraith (Cousin Murray)
Steven Cheah = Ricky "The Dragon" Steamboat
RACIST!
There, you feel better about yourself? Great.
Steven Cheah is a man of many talents. He's the producer of The Yak with Dan Katz, the Senior Director of Ad Ops (according to his LinkedIn bio), a SENIOR NFL Draft analyst, and big-time Tampa Bay Bucs fan.
With as much respect as I can possibly wrangle, I'd like to add that Steven is Captain of the "Well, Actually" Brigade serving under All Business Pete. Cheah's an analytical ninja and that's not because he's Asian. My dude breaks down all-22s and game tape like a pro. Technically sound all around.
Ricky "The Dragon" Steamboat is known for being one of the most technically sound wrestlers in the sport. His match with Macho Man at WrestleMania was Match of the Year in 1987 and is widely considered one of the greatest matches of all-time. PWI called him Most Inspirational Wrestler of the Year in 2009, Rookie of the Year in 1977 and ranked him 6th out of the 500 best singles wrestlers in 1992.
WRESTLING NAMES: Dead Eyed Mamba, The Grenade
All Business Pete = Jack Tunney
ABP has become a staple on The Yak with Dan Katz but more importantly, Pete's a punching bag for everything that goes wrong, both in the office and out.
Jack Tunney was the 'figurehead' president of the WWF from 1984 – 1994, lending some legitimacy to the organization. Tunney handed down suspensions, fines, bans, gag orders and other official-sounding judgments and proclamations.
Though he was neutral, Tunney felt the wrath and scorn of wrestlers up and down the roster for his decisions just like the heat Pete gets from Barstool when the internet's down, which is ALWAYS.
WRESTLING NAME: Jules "Kiss My Ass" Petit
Milmore = The Miz
Milmore is the mastermind behind Barstool Shorts. A good-looking dude who kinda looks like Billy from Stranger Things and who's got a grin akin to The Miz, a former Real World star who's accomplished more than anyone could have ever expected in the WWE.
Miz was named Most Improved Wrestler of the Year in 2016, Most Hated Wrestler of the Year in 2011, and ranked #1 out of the top 500 singles wrestlers by Pro Wrestling Illustrated that same year. Wrestling Observer named him Most Improved two years in a row (2008, 2009). The actor is also the 25th Triple Crown Champion and 5th Grand Slam Champion.
You'd be hard pressed to argue that Milmore came to play.
WRESTLING NAME: Luigi Peacemaker
RDT = Austin Aries
RDT is Barstool's Orioles blogger. Woof. Rough gig. According to Carrabis, RDT has a snake room. So, right off the bat, he's not afraid of death. According to Reddit, RDT had a bad take on David Wright, which as a Mets fan, I agree with. Possible he has a death wish?
Austin Aries was the first 2-time World Champion in Ring of Honor, had the longest reign as X Division Champion with TNA / Impact Wrestling, the 5th TNA Triple Crown Champion, and the 5th Impact Grand Slam Champion. Pro Wrestling Illustrated ranked Austin 12th out of the top 500 wrestlers in 2013.
If we're being honest, it's their shaved head and facial hair that sealed the deal for this comparison but the brash behavior don't hurt neither.
WRESTLING NAME: Caden Steel
Banks = Tye Dillinger
Banks is Barstool's Ravens blogger and self-proclaimed "Big Olympics Guy".
Tye Dillinger's gimmick is the number 10. As in, he's a perfect 10? And fans chant 10 in his honor. Now, he's Shawn Spears in AEW (All Elite Wrestling) and is engaged to Peyton Royce of the IIconics. Some would say she's a perfect 10. Not me. I don't judge women based on their looks. Her personality's a 10.
They kinda look alike, no? This is about as bare bones as it gets. Maybe Banks' gimmick should be shouting a number? How about he chants 2 before taking a virtual deuce on someone? The ol' brain is not firing on all cylinders right now.
WRESTLING NAMES: Polar Jigsaw
Jordie = Matt Riddle, The King of All Bros
Jordie's Barstool bio reads "Philly blogger on hockey, lax, and other nonsense. Beer League Hero. HotTakes and TastyKakes. I'm Barstool's enforcer."
Snippets from his strong to quite strong portfolio can be found below:
Safe to say, Jordie is a bro. But, a king of all bros? Matt Riddle says nah, brah.
Riddle's a former MMA fighter who tested positive for marijuana and was fired from the UFC. After a stint with Bellator, Matt went on the indie wrestling circuit for a few years before landing with WWE's NXT. Wrestling Observer hailed Riddle as Most Improved Wrestler of the Year and Rookie of the Year in 2016.
The Content Gods need to put these two together on-screen.
ALTERNATE: John Morrison
WRESTLING NAME: Scotty Outlaw
Jack Mac = Christian
Jack Mac was an intern for an astounding 733 days. That's 2 years and some change. It's an extremely patient and brilliant tactic. Hang around long enough and eventually someone will notice.
The Fordham Pussy Patrol member hangs his hat on being a college football blogger and claims to be above average against the spread.
Christian was at his best when teamed with Edge. Pro Wrestling Illustrated awarded that tag team Match of the Year two years in a row — in 2000 and 2001, both against the Dudley Boyz and Hardy Boyz, both at WrestleMania. Wrestling Observer awarded them Tag Team of the Year in 2000.
Though Edge edged him out in accolades, Christian is the 23rd Triple Crown Champion, 11th Grand Slam Champion, and was ranked 7th among singles wrestlers in 2007 by PWI.
Outside of having similar looks, both Jack and Christian have an underrated sense of humor. Mac's got the goods to match Christian's impressive resume.
https://www.instagram.com/p/BR0cGlfB1R_/
WRESTLING NAME: Doctor Shadow

Spider = Finn Balor
Spider is a member of the Fordham Pussy Patrol and has taken over Office Manager duties from Office Manager Brett after his Summer 2018 internship was a smashing success. One of his most celebrated moments came when he was spotted getting choked out in the crowd of a Rough 'n' Rowdy…
Bálor was the longest-reigning NXT Champion, "the first wrestler in WWE history to win a world title in their pay-per-view debut" and "the quickest wrestler in WWE history to win a world title following his main roster debut".
Pro Wrestling Illustrated ranked Finn 3rd of the top 500 singles wrestlers in 2016 and Wrestling Observer called him Most Underrated in 2018.
Both Spider and Balor might be small in stature but are big on talent. And that right there is what you call wordsmithing.
WRESTLING NAME:  Jimbo "Samurai" Suzuki
Mike Grinnell = Johnny Gargano
Grinnell's a hockey blogger and producer for Spittin' Chiclets. Previously, Grinnell produced for WEEI, WHDH, NBC Sports Boston and ESPN New Hampshire. He's also produced some memorable moments on Barstool Radio and has gotten under Dave's skin once or twice.
Gargano is the first NXT Triple Crown Champion and had a couple strong appearances on the main roster. His saga with Tommaso Ciampa in 2018 was considered Feud of the Year by CBS Sports, PWI, and Wrestling Observer.
WRESTLING NAMES: Gabriel The Stapler, Zeus
Ohio's Tate = The Texas Tornado Kerry Von Erich
Ohio's Tate was a contestant in Barstool Idol Season 2 who's currently in a feud with Gay Pat.
Kerry Von Erich was Pro Wrestling Illustrated's Most Popular Wrestler of the Year in 1984. Most of Kerry's accomplishments came in the NWA. They didn't mention that in Straight Outta Compton.
Not a whole lot to say here. I mainly made this connection because of their facial features. Best not to get too deep on Von Erich. I will say he came from an incredibly successful wrestling family and Ohio's Tate dad is 16-0 when attending Indians' games. Does that work? I'm running on fumes here.
WRESTLING NAME: Tiger Rodriguez
Failing Upwards = Rick The Model Martel and Ravishing Rick Rude
If anyone could use some fashion tips, it's this guy *points to poorly dressed self with both tacky thumbs*. Yet, I've failed to listen to one single solitary second of Failing Upwards. I know they talk about "securing the bag" and they're big with Jonah Hill. Can we say the same about many others at Barstool?
Rick the Model Martel might not have a lengthy list of accolades but I'll be damned if he'll ever be wiped from the memories of wrestling fans. This dude carried around a preposterously large perfume canister and would spray it in opponents' eyes. Normally, when someone says 'this guy's a cartoon', they mean it in a bad way. Not so with the Model. What a character.
While the Model could always score a reaction, no one got men and women more hot and bothered than Ravishing Rick Rude and his spandex. The WWE Hall of Famer was named Most Hated Wrestler of the Year by PWI and Best Heel by Wrestling Observer in 1992. PWI also ranked Rude 4th on their top singles wrestlers list of 1992.
WRESTLING NAMES: Farmer Sweet Cakes (James) and Prince Scorpion (Lawrence)
Hard Factor = The Fabulous Freebirds
Hard Factor delivers "today's news in 15 minutes or less".  Even with that short run time, I haven't had a chance to consume their content. All I can tell is they have a soft spot for wrestling and they wear shades similar to Macho Man's and The Freebirds. Is this the laziest comparison? I could do a whole lot worse.
Pro Wrestling Illustrated called the Freebirds the Tag Team of the Year (1981) and ranked them 3rd on their list of the 100 best tag teams. Wrestling Observer called the WWE Hall of Famers the Tag Team of the Year in 1980.