In this clip from 'Giant Mess', Neal Lynch talks about…
Our trip down to Myrtle Beach, South Carolina to visit family.
How Spirit Airlines sucks.
My sister's house is in the middle of nowhere and I kinda like that but I'm also frightened by it.
Natural Light's Naturdays
Putting together my brother-in-law's next level pellet grill
My bro-in-law's new truck
Eating 2-inch thick steaks
My fantasy football draft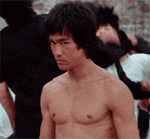 Tommy Tough Guy trying to death stare my 70-year-old mother in a grocery store parking lot
The toll driving 12 hours takes on your body.
The Spirit Airlines flight back was cancelled, leading us on an epic road trip during which our baby daughter binged Tayo The Little Bus
Subscribe to my YouTube channel
CALL: (862) BIT-1986
Follow me on:
https://neallynch.com/
https://www.facebook.com/GiantMess
https://www.instagram.com/realcinch/
https://podcasts.apple.com/us/podcast/giant-mess-a-giants-mets-fan-show/id1471197917?ign-mpt=uo%3D4