Two foodies tried 5 new jersey sandwiches they claim you should eat before you die. This list is a great start, but it's only the tip of the iceberg-er. Yup. Berg-er. I stand by it. I also stand by my love for Demi Lovato's "Sorry, Not Sorry".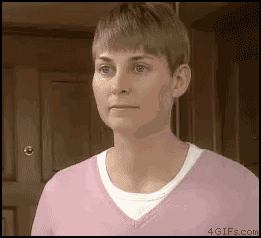 Here's the video's description from YouTube:
"New Jersey might not be the first place that comes to mind when you think of the ideal foodie road trip—but that probably means you haven't tried its sandwiches. Condé Nast Traveler editor, Mara Balagtas, takes us around the Garden State to try its famous sandwiches, from deep-fried hot dogs at Rutt's Hut to a roast beef, mozzarella, and gravy concoction at Fiore's. Disclaimer: Do not watch on an empty stomach."
As a near-lifelong resident of New Jersey, I'm triggered by the first line of that description. I'm also very ashamed of myself for not being more dedicated. I've only had one (or two?) of the five sandwiches listed in the video. My white hot thoughts on their list are below:
1. Sunrise Bagels – Montclair, NJ – Taylor Ham, Egg and Cheese
New Jersey's obsession with Taylor ham runs deep. Have you ever run into a Taylor ham loyalist and not know what Taylor ham is? Or even worse, you know what it is, but you've never tried it? Or nightmare scenario, you didn't like it? You might as well pledge allegiance to ISIS.
I love 'Merica, but I'm not IN love with Taylor ham. If I'm deep inside a hangover where I can barely keep my eyes open and my brain is Superman-punching my skull then I opt for Taylor ham. I don't know what's in a sausage patty and I don't wanna know. Sausage patty just gets me. Taylor ham's the cool kid prom king, sausage patty is the best friend with benefits who knows all your buttons and levers.
2. R U Hungry – New Brunswick, NJ – The Fat Sandwich
I remember going to the grease truck at a Rutgers football game and almost choking on a sandwich there because I wanted it in my belly as fast as possible. Was it R U Hungry? No idea. Was it a fat sandwich? Possibly. There were things on the sandwich that don't normally go on a sandwich. Might've been an imposter or knock-off. Either way, a bomb went off in my intestines. Would I do it again? Obviously.
R U Hungry has 33 Fat Sandwiches and 6 Veggie Fat Sandwiches on the menu. You'd think veggie and fat wouldn't belong together, but I've seen the human equivalent and it's perplexing. Like, if you're a fat vegetarian, might as well throw meat into the mix. What's the point?
Of the 33 Fat Sandwiches, these are the ones that will grab your gut and never let go, Jack:
https://www.instagram.com/p/BUFomohgPu_/
#4 FAT DARRELL (#1 in the Country by Maxim Magazine)
Chicken fingers, mozzarella sticks, french fries, marinara sauce
https://www.instagram.com/p/3owdqoyFt6/
#7 FAT KNIGHT (Best-Seller)
Cheesesteak, chicken fingers, mozzarella sticks, french fries, marinara sauce
#8 FAT BEACH (The Coolest)
Cheesesteak, chicken fingers, mozzarella sticks, french fries, lettuce, ketchup
#12 FAT ROMANO (Fan Favorite)
Cheesesteak, egg, beef salami, lettuce, tomato, french fries, mayo & ketchup
#16 FAT FILLIPPINO (Most Popular)
Cheesesteak, gyro, chicken fingers, mozzarella sticks, lettuce, tomato, french fries, tzatziki sauce
#20 FAT CAT MCLEAN (Most Popular)
Burger, chicken fingers, mozzarella sticks, french fries, cheese sauce, honey mustard
https://www.instagram.com/p/BT5NLAaFc7q/
#22 FAT RUSSIAN (The Ultimate)
Cheesesteak, cheeseburger, chicken fingers, onion rings, lettuce, french fries, hot sauce, ketchup
#31 FAT JOHNNY (Loaded)
Cheesesteak, chicken fingers, mozzarella sticks, turkey bacon, onion rings, marinara, french fries
#32 FAT DELTA U (the bomb)
Chicken fingers, mozzarella sticks, jalapeño poppers, turkey bacon, bleu cheese, hot sauce
3. White Manna – Hackensack, NJ – White Manna Burger
These burgers look deadly. Like, "I need to cancel all my plans" good. Like, Harold and Kumar when they finally get to eat their White Castle good.
4. Rutt's Hut – Clifton, NJ – The Ripper (Deep-Fried Hot Dog)
Is a hot dog a sandwich? I say 'no'. These two say 'yes'. As I mentioned in my post about the dude who ate 14 different Chicago-style hot dogs at 14 different Chicago-style hot dog stands in Chicago, I'm a little freaked out about a hot wiener "snapping" when I bite into it. Maybe that's makes me a momma's boy, but all I can think about is a balloon popping (all-time scariest moment as a baby) or a condom breaking (all-time scariest moment as a single batch).
https://www.instagram.com/p/Bab1i8xBD_t/
5. Fiore's – Hoboken, NJ – Roast Beef and Mozzarella (aka Mutz)
This… for me… has to be the one that hits home the most. I live in Hoboken for more than a decade and I had this sandwich… twice? Maybe thrice? Part of the problem is I lived in three different spots in Hoboken. One was THREE BLOCKS AWAY from Fiore's, but it was my first apartment and I knew NOTHING about the town. I didn't discover Fiore's until after I moved to a spot uptown, which is WAY too far away to walk to Fiore's.
Neal, couldn't you just order delivery? Not through Delivery.com, my tried-and-true. And if I could place an online order for delivery, there was a delivery fee. No thanks. But, Neal, isn't the sandwich worth the $3 delivery fee? No. Am I a stubborn fool? Yes. They could've just added that $3 INTO the price of the sandwich and offered free delivery and I'd be down. I'm real weird.
***
It's fairly clear these two only had so much time to drive to five spots in New Jersey. They mostly stuck to Northern Jerz. Had they really gone balls-wall, they would've motored to a few more places. Here are links to some more top-notch nosheries… is that a word? Nah, son…
https://www.instagram.com/p/BU4KLgmhodX/
Of those nine on the list, I've had the brunchwich from The Committed Pig in Manasquan and it will change your DNA. I also took down two large Italian ("Regular" uh okay) subs from White House Subs on back-to-back days because Conde Nast Traveler put them on their list of The 50 Best Places to Visit in the U.S.A. In terms of girthiness, White House rivaled M&P Biancamano in Hoboken as the girthiest. One sandy from Biancamano's could last you an entire weekend.
So, if we're talking best sandwiches in America, or in the world, you probably can't beat the Garden State.