The New York Giants 2018 opponents have been finalized. Here's my very premature take on what to expect in each matchup next season along with win-loss predictions.
With the 2017 season mercifully over, the 2018 opponents have been finalized for all non-playoff teams like the Giants. At first glance, there are six playoff teams on the docket and another three teams that could very easily make the playoffs.
That said, the 2018 Giants should be significantly better than the 2017 suckfest. There's no shot in hell we'll see the same high volume of injuries and new GM Dave Gettleman has already started cleaning out the toxic locker room culture.
Here's a quick look at the non-divisional opponents Big Blue will butt heads with next season along with my brainfarts:
HOME OPPONENTS New Orleans Saints
I got a hunch that if the Saints win the Super Bowl, Drew Brees will retire. Brees is due to become an unrestricted free agent in 2018 with his $18 million signing bonus from the restructured 2016 contract hitting New Orleans' dead cap.
If Brees and his league-leading completion percentage and QB rating don't come back, the Saints should still be an offensive force. Alvin Kamara and Mark Ingram make up the best running back duo in the league. They'll give the Giants linebackers fits. Michael Thomas is setting records but should face a more stable Giants secondary. While the Giants defense stunk in 2017, they shut down Nawlins in 2016. I'd expect a similar effort in '18.
In 2017, the New Orleans D was average in terms of yardage allowed but snagged the third most interceptions and tallied the sixth most sacks. Starting safety Kenny Vaccaro and starting defensive end Alex Okafor are due to hit free agency. The Saints have around $20 million in cap space, they might not be able to keep both.
According to PFF, Vaccaro had a poor season and Okafor was rated "above average" as an edge rusher. Okafor made $2 million in 2017 but is expected to fetch more than $9 million per year on the market.
Eli had a field day in that 2015 shootout at the Superdome but was stifled in 2016 at MetLife. I'd expect the Giants offense to open up under a more apt play-caller. It'll be yet another barn-burner.
PREDICTION: WIN
---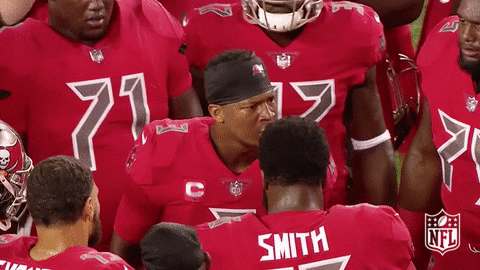 Tampa Bay Buccaneers
The 2017 Giants had an opportunity to beat the Bucs in Tampa and couldn't pull it off. Tampa's tight ends had a field day. I'd expect Gettleman to make linebacker and free safety (opposite Landon Collins) top priorities this offseason.
The Bucs are keeping head coach Dirk Koetter after losing the Jon Gruden Bowl. They won't be losing any major free agents (unless you count Brent Grimes) and they draft 7th overall.
According to NFL.com's Lance Zierlein, Tampa needs a pass-rushing defensive end, a running back to supplant Doug Martin, and a corner to fill in for Grimes.
Tampa hasn't made the playoffs since the Giants beat them in the Wild Card (with Jon Gruden as their head coach) and have notched only three winning seasons since then.
At this point, is Jameis Winston the answer? He's given the offense a slight lift but needs more weapons than Mike Evans and has to stop turning the ball over. The Bucs offense had the third highest turnover percentage. Those turnovers often put the defense in a pinch.
PREDICTION: WIN
---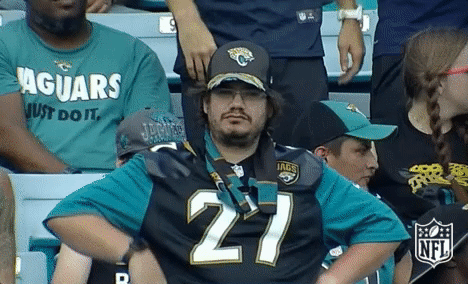 Jacksonville Jaguars
The Jags have the AFC's best defense and they might only lose one starter – outside linebacker Paul Posluszny. Given the team's turnaround, he'll probably opt to stay. The Giants offense is a mess. Even with a fully healthy unit, we'll probably endure their lowest output of the season.
Jacksonville's offense found its franchise running back in Leonard Fournette. Blake Bortles has shown flashes of excellence but remains wildly inconsistent and, if wild rumors are to be believed, might be backing up Eli.
Bortles could be without impending free agents Allen Robinson and Marqise Lee. Dede Westbrook and Keelan Cole stepped up but are they long-term solutions? All of the team's offseason focus will be on improving the offense.
Points will be scarce. The defenses might outscore the offenses. Tom Coughlin gets a modicum of revenge.
PREDICTION: LOSS
---
Tennessee Titans
I'm not sure how the Titans made the playoffs in 2017. They have a fairly formidable running back duo in DeMarco Murray and Derrick Henry. They punched in the second most touchdowns but only amassed the 15th highest yard total. Who knows how much mileage Murray has left after suffering an MCL tear. Henry handled a big load at 'Bama, can he do it in the NFL?
Tennessee's passing game is anemic (ranked 23rd in yards, 30th in touchdowns). Mariota threw three more INTs than TDs. Delanie Walker continues to be Mariota's top target. Eric Decker will be a free agent. Will Rishard Matthews and Corey Davis progress into a dependable tandem? Meh.
While the Titans rush defense is tremendous against the run, their pass defense could use some work. They were in the bottom 10 in terms of yards and touchdowns and didn't force a ton of turnovers. If the Giants receiving corps is healthy, they should put up numbers.
PREDICTION: WIN
---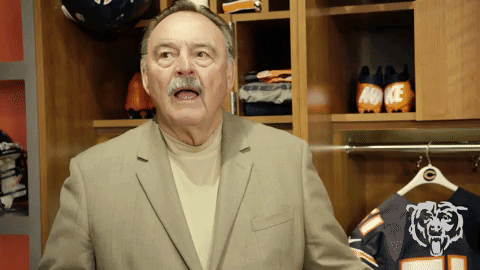 Chicago Bears
I know I say this a lot, but don't sleep on Da Hibernatin' Bears.
Chicago's underrated defense deserves more credit. They finished 9th in points, 10th in yards, 11th in rushing yards and TDs, 7th in passing yards, 6th in passing touchdowns, but only tallied 8 picks (4th worst in the NFL). That unit also ended up tied for 6th in sacks.
Prince Amukamara will enter free agency along with fellow corner Kyle Fuller. Both are considered above average by Pro Football Focus with grades above 80. Prince will be 29, Fuller 26. One would think Chicago would try to keep both, though Prince might price himself out of town.
Clearly, the Bears will look to fortify the offense, specifically along the offensive line and at the wide receiver position. Four of the top five receiving targets in 2017 – Kendall Wright, Josh Bellamy, Dontrelle Inman, and Zach Miller – will be free agents. Hard to say who returns from that group.
Chicago has more than $40 million under the cap so I'd expect a big acquisition or two for Mitchell Trubisky to lean on. Barring any bizarre moves (like signing perennial backup Mike Glennon to a hefty contract), the Bears should be able to put together a more competitive roster in 2018.
I expect a competitive game that showcases why Chicago is on the brink of becoming a playoff team.
PREDICTION: WIN
---
AWAY OPPONENTS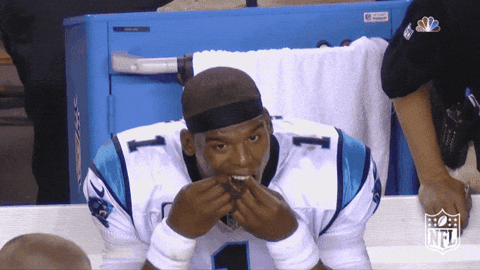 Carolina Panthers
The Dave Gettleman Revenge Game. It's also very possible current Panthers starting guard Andrew Norwell will leave Carolina in free agency and sign with the Giants. PFF ranked Norwell as a "high quality" guard – third best at the position – with a grade of 88.7.
Other than Norwell, Carolina doesn't have many top starters entering free agency. Julius Peppers, Star Lotulelei and Graham Gano are the three names that stick out the most.
At this time, the soon-to-be 38-year-old Peppers is considered an average edge rusher – despite tying for the team lead in sacks with 11. Gano's missed three extra points but only one field goal. Given the sad state of affairs for kickers (just ask Aldrick Rosas), Gano might be a must-sign despite his crucial miss in the Wild Card.
Carolina's pass defense was below average in yards allowed and touchdowns but was top 5 in sacks. The run D was a top 5 unit.
The top priority this offseason will be the passing game, specifically the wide receiver position. Rookie running back Christian McCaffrey led the team in targets and receptions and was second in receiving yards and receiving touchdowns behind Devin Funchess. Safe to say, if the Giants don't significantly improve their linebacking corps, McCaffrey will tear them apart.
Kelvin Benjamin played in 8 games for Carolina before getting traded to Buffalo and still finished third in receptions, yards, and TDs. Granted, Greg Olsen was hurt. If the team can add another target, they could give the Giants secondary fits. Problem is they don't have much space under the cap so the draft might be where they find him.
If this were a Giants home game, I'd give NY the W.
PREDICTION: LOSS
---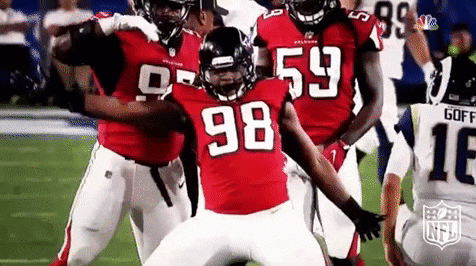 Atlanta Falcons
Hotlanta avoided missing the playoffs after their Super Bowl loss with a Week 17 win. They had 10 games decided by one score (6 wins, 4 losses). Judging by their Wild Card win over the Rams, news of their demise has been highly exaggerated.
A pair of defensive line starters could be lost to free agency: defensive tackle Dontari Poe and defensive end Adrian Clayborn. Poe's got an above average grade from PFF while Clayborn earned a "high-quality grade" and led the team in sacks.
Despite not forcing many turnovers, the Falcons defense was top 10 in scoring and was tough against the run but average against the pass.
On the other side, the Falcons offense put up a lot of yards and first downs but couldn't convert to points. They were first in third-down percentage but 23rd in red zone conversions.
The run game took a step back, though Devonta Freeman and Tevin Coleman combined for nearly 1,500 yards and 12 touchdowns. Some claimed Matt Ryan had a down year with 21 touchdowns and 12 interceptions despite earning 2nd team All-Pro honors from PFF.
Atlanta doesn't have a ton of space under the cap so any roster improvements would probably come via the draft. If the Giants shut down Julio Jones, will Mohamed Sanu or Austin Hooper hurt them? Will the two-headed monster that is Tevonta-Man carve 'em up?
PREDICTION: LOSS
---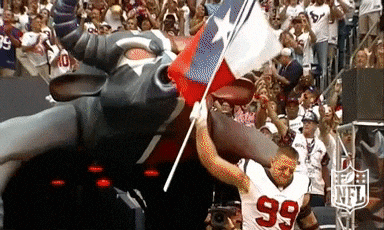 Houston Texans
This one might be the hardest to predict. Deshaun Watson is a force. When he was on the field in 2017, Houston had the shine of a playoff-caliber squad. When he wasn't, they were atrocious. The offensive line allowed the second most sacks. Houston's offense also had a fumbling epidemic and only rushed for 8 touchdowns.
The Texans defense gave up the most points in the league, the second most passing touchdowns and forced the fourth fewest turnovers. J.J. Watt was sorely missed.
Unfortunately, the Texans won't find a starter-ready player early in the draft as they traded away their first and second-round picks.
Fortunately, Houston has more than $57 million under the cap. Both starting tackles – Chris Clark and Breno Giacomini – are scheduled to become free agents. Clark played poorly and ended up on IR. Giancomini didn't fare much better. Starting corner Johnathan Joseph and starting safety Marcus Gilchrist are set to enter free agency as well.
If Watson and Watts are in uniform, this game should be a lot of fun.
PREDICTION: WIN
---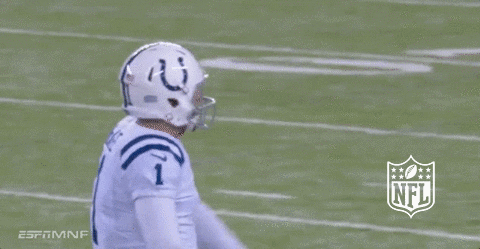 Indianapolis Colts
Andrew Luck may never throw a football again. Chuck Pagano's cancer-free karma wore off and now he's unemployed. Andy Benoit of Sports Illustrated ranked the Colts head coach vacancy as the most attractive opening. Apparently, he's never been to the Grand Canyon or Mons Venus.
The Colts defense allowed the third most points and total yards in the NFL while allowing offensive scores on almost 40 percent of opponent drives. That unit was right around average against the pass but got gouged by the run, yielding 15 rushing touchdowns and almost 2,000 yards on the ground. Indy's pass rush was non-existent as they had only 25 sacks, second worst in the league.
We don't even need to talk about the Colts offense. Jacoby Brissett did an admirable job all things considered but the Colts line allowed the most sacks in the NFL (55), giving up a sack on 10% of attempts.
Luckily, the new head coach has more than $82 million in cap space to go get the players he (OR SHE!!!) wants. The AFC South just got a whole lot more legit.
PREDICTION: WIN
---
San Francisco 49ers
We couldn't beat the Niners when they were winless and had Blaine Gabbert at quarterback. I can only imagine what Jimmy Garoppolo has up his handsome sleeve. The former Patriot was 5-0 in 5 starts with a 96 QB rating. My man beat the Bears, Texans, Titans, Jaguars, and Rams. That's three playoff teams with staunch defenses and two more non-playoff teams with above average defenses. All without any big name receivers.
But first, the Niners need to re-sign Jimmy G. According to Spotrac, Garoppolo could get $18 million per year, which is on par with contracts signed by Brock Osweiler, Tyrod Taylor, Mike Glennon, and Sam Bradford. What a world!
Starting running back Carlos Hyde is also due to become a free agent. Spotrac estimate Hyde could land $6.2 million per year, which is on par with Lamar Miller, Demarco Murray, Latavius Murray, and LeSean McCoy.
Starting O-linemen Daniel Kilgore, Garry Gilliam, and Brandon Fusco will be free agents. Of the three, they might keep Fusco.
With the ninth overall pick in the draft and more than $117 million in cap space, the most in the NFL, San Fran is in prime position for a turnaround 2018.
PREDICTION: LOSS
---
OUTLOOK: The Eagles should fall back down to Earth and the Cowboys will be better with Ezekiel Elliott back. The 'Skins look like they might stink. I have the Giants going 4-2 in the division thanks to a sweep of Washington and 7-5 in the NFC. With the predictions above, that puts the Giants at 10-6. More times than not, that record should get them a playoff berth and a Wild Card game, but maybe not. The NFC is so fuggin' stacked, dawg.
I, like most Giants fans, would like to believe that 2017 was an aberration. The 2016 season is more in line with what to expect when the team is healthy. The defense isn't the issue. The offense is. And the special teams. With Gettleman at the helm, those two areas should get a facelift, a makeover, renovation and rehabilitation.
TL;DR – We're back, baby (sorta).