via Buzzfeed
Yandy, a big-name Halloween costume company, has thrown down the gauntlet and created quite possibly THE Halloween costume of 2018: Sexy Handmaid's Tale maiden costume.
I was all in on Handmaid's Tale Season 1 but I had to stop Handmaid's Tale Season 2. It was just… too much. There were very few moments of triumph, hope, or even the slightest tinge of humor (unless you count the sadistic torture of women to be funny, to each his own) to keep me plodding through the muck and the mire. I'm already infinitely depressed as it is, I don't need to bury my head any further in the sand, I'mma 'bout to hit Brendan Fraser in the Center of the Earth.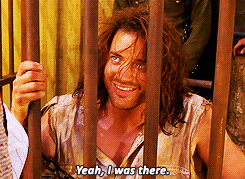 Anyway, what a move by Yandy. With all the political malarkey and moral outrage flying around online, Yandy dug in their heels, stood their ground and delivered a big ol' troll-face with double birds to all the SJWs. If there were a betting line on this costume, take the over and parlay it with the money line on sex.
For all the women who think this outfit is an absolute disgrace / spit-in-the-face, you're right. Buuuuuut, I guarantee there's a flock of females who are either gifted with a very twisted sense of humor or into even more twisted role-playing that are way way into this.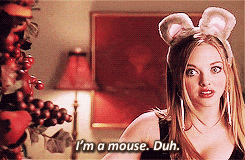 Feminism can be tricky. If a woman wears this and all the boys come to the yard and she hooks up with 0 of them boyz, that's a win for feminism. That's empowering, no?  If that same female fem-doms a dozen or so Commanders, she's beholden to no man, that's a win for feminism. That's empowering, no?
And just think of the couples' costumes. If you're a dude with a suit, you're good to go. Hell, if you're a person with a suit, you're aces. Your lady or partner can be Ofkevin or Oflouie or Ofharvey. This is the golden ticket to the threesome of your dreams. You and your 'wife' hit up the bar in full Handmaid's Tale cosplay, find yourself a sexy handmaiden and your wife has the wonderful honor of watching her hubby plow a stranger. What's the female equivalent of cuckold? Can ladies be cuckolds? Welp, just looked it up and it's cuckquean. What a bingo bullseye term. Yvonne Strahovski is the Cuck'd Queen of cuckqueans.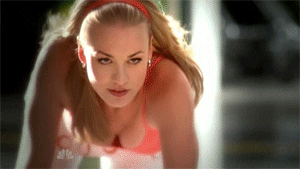 And of course, right as I'm about to hit publish, I search for the costume on Yandy's site and find this:
"Yandy always has stood, and will continue to stand, at the forefront of encouraging our customers to "Own Your Sexy". We support our customers being comfortable in their skin, regardless of who they are or what they choose to wear. Our corporate ideology is rooted in female empowerment, and gender empowerment overall.

Over the last few hours, it has become obvious that our "Yandy Brave Red Maiden Costume" is being seen as a symbol of women's oppression, rather than an expression of women's empowerment. This is unfortunate, as it was not our intention on any level. Our initial inspiration to create the piece was through witnessing its use in recent months as a powerful protest image.

Given the sincere, heartfelt response, supported by numerous personal stories we've received, we are removing the costume from our site."
As I'm reading that blurb, a chat window pops up with this:
I have one question, "Yandy Girl": Where's your backbone, madam?